Free shipping in India. Shipping charges for international orders calculated during checkout.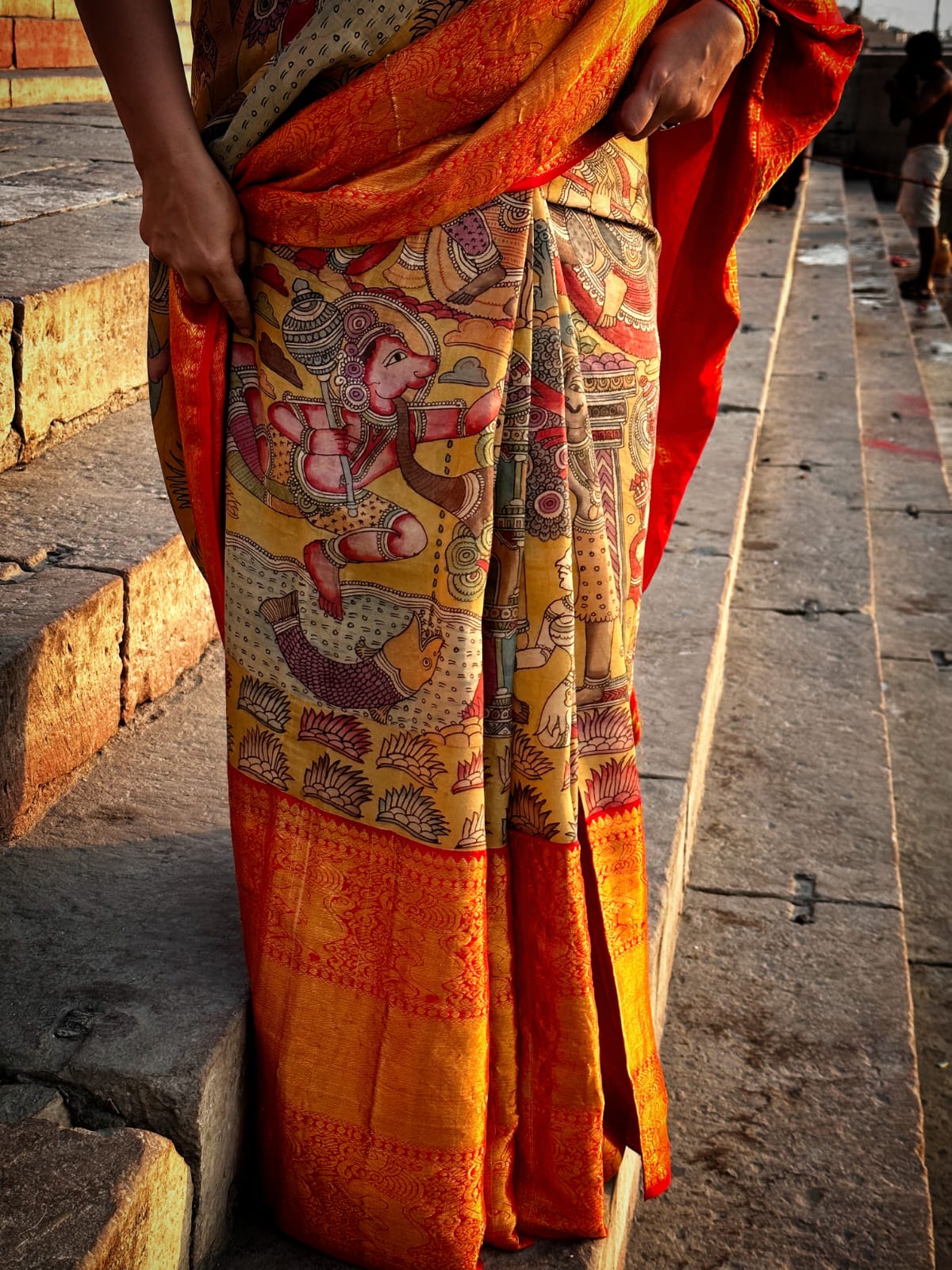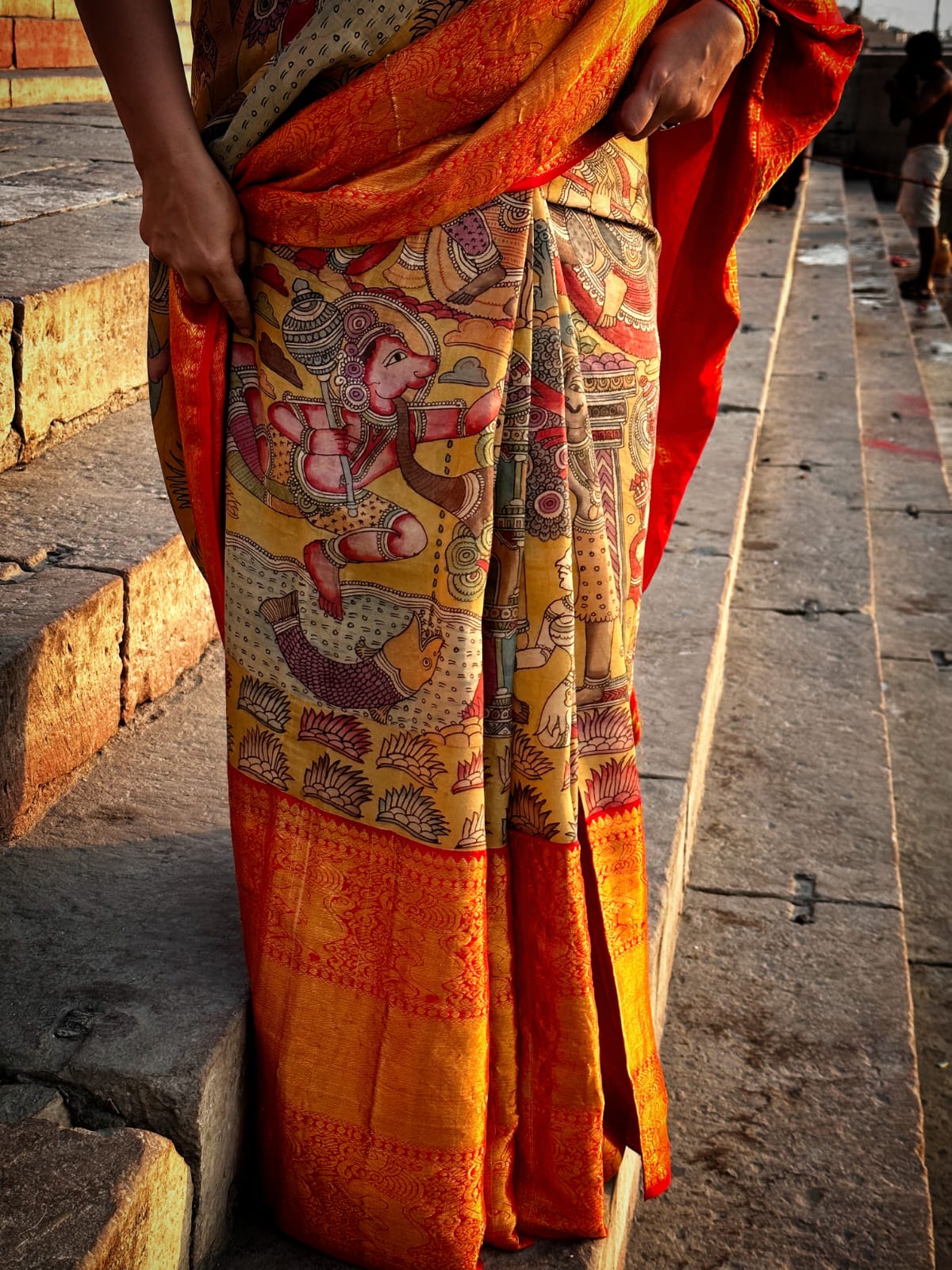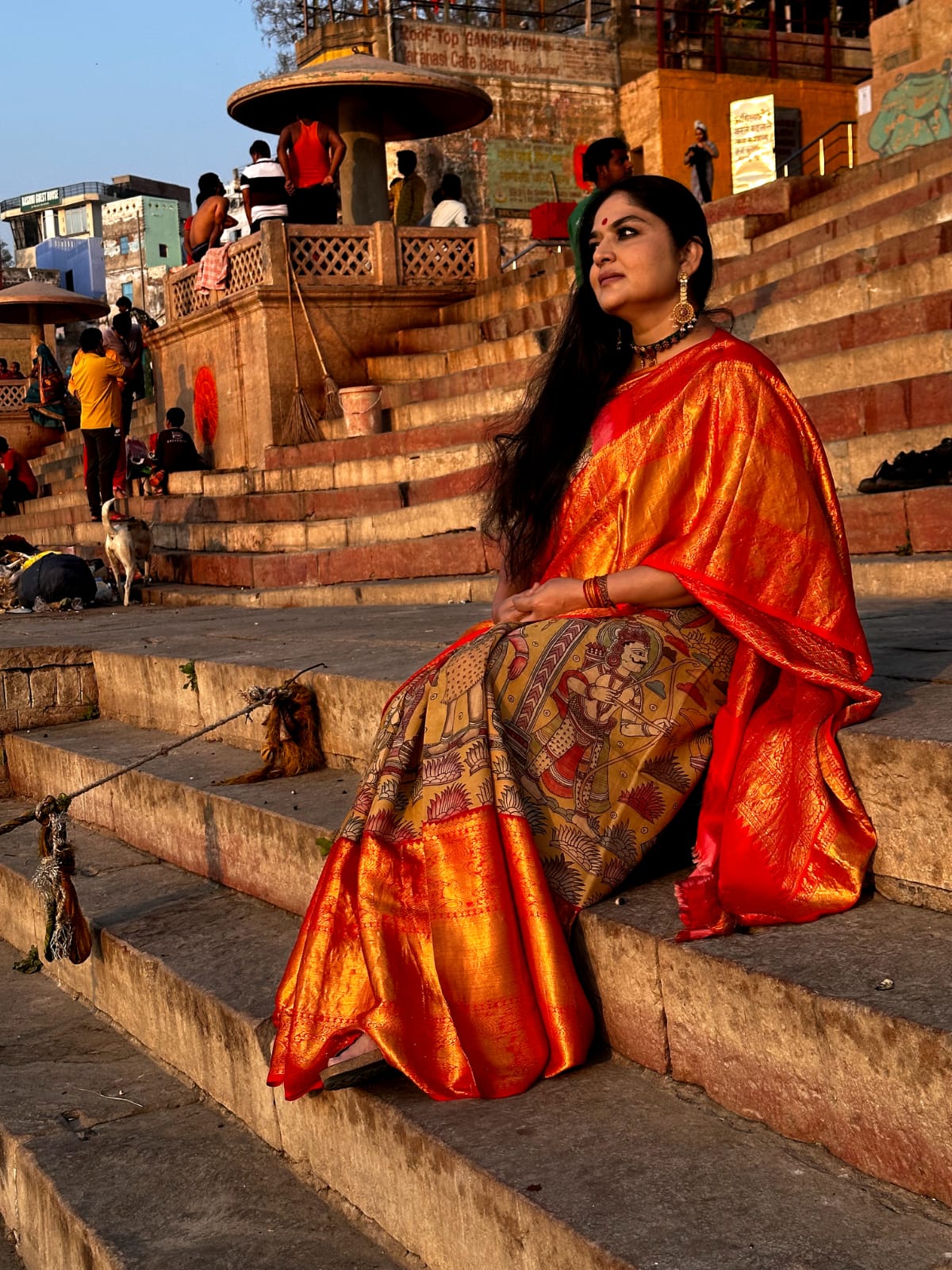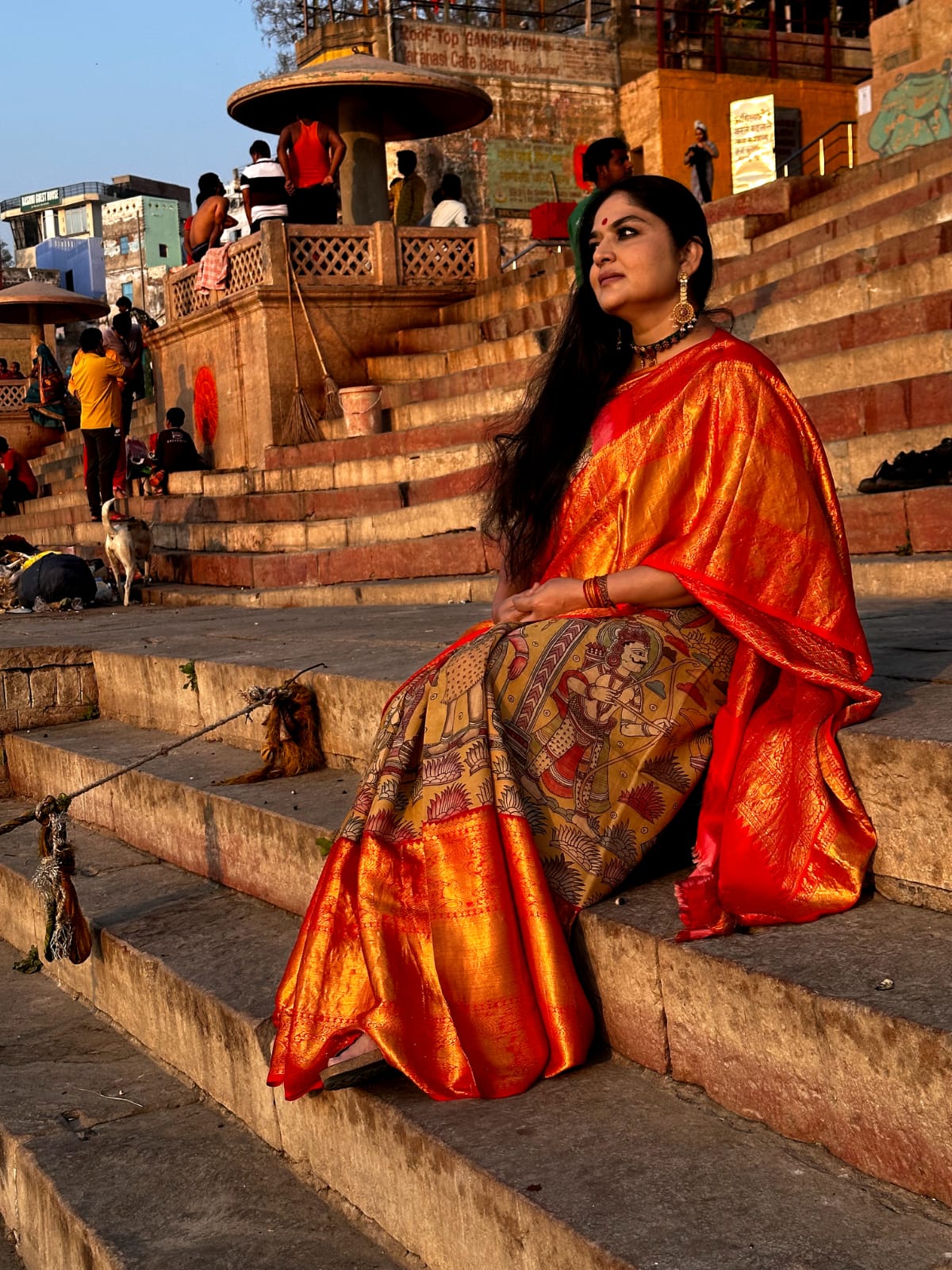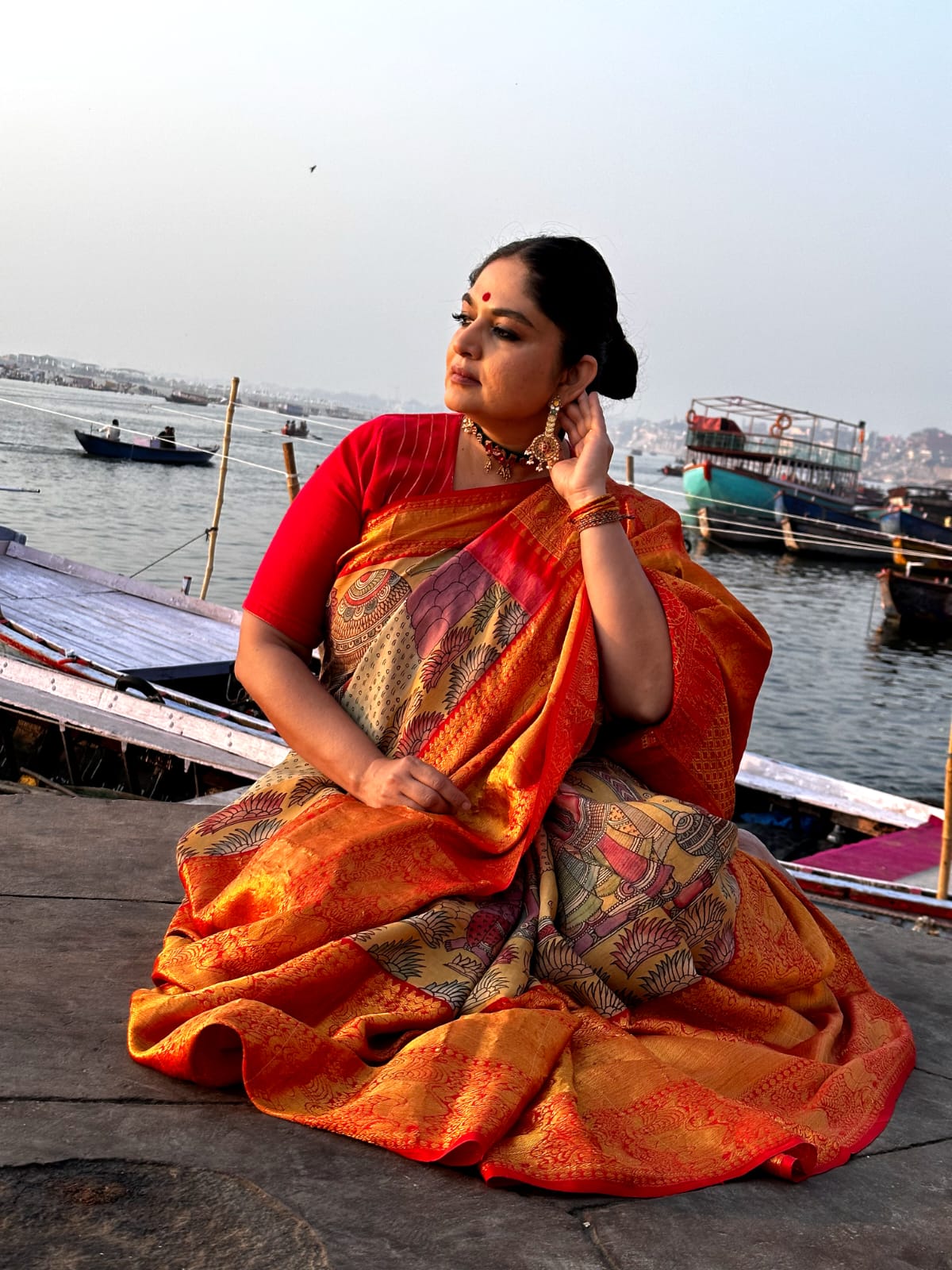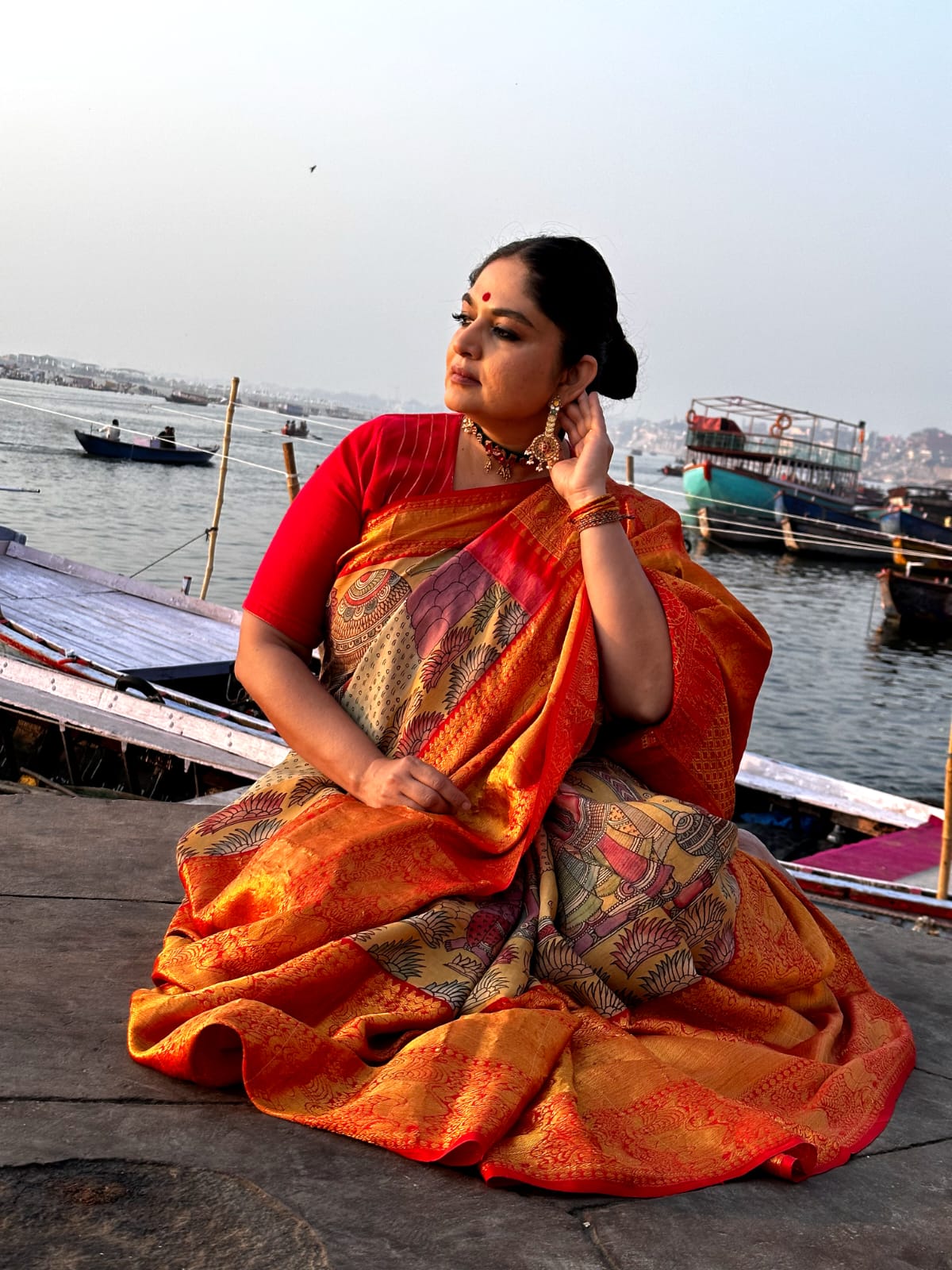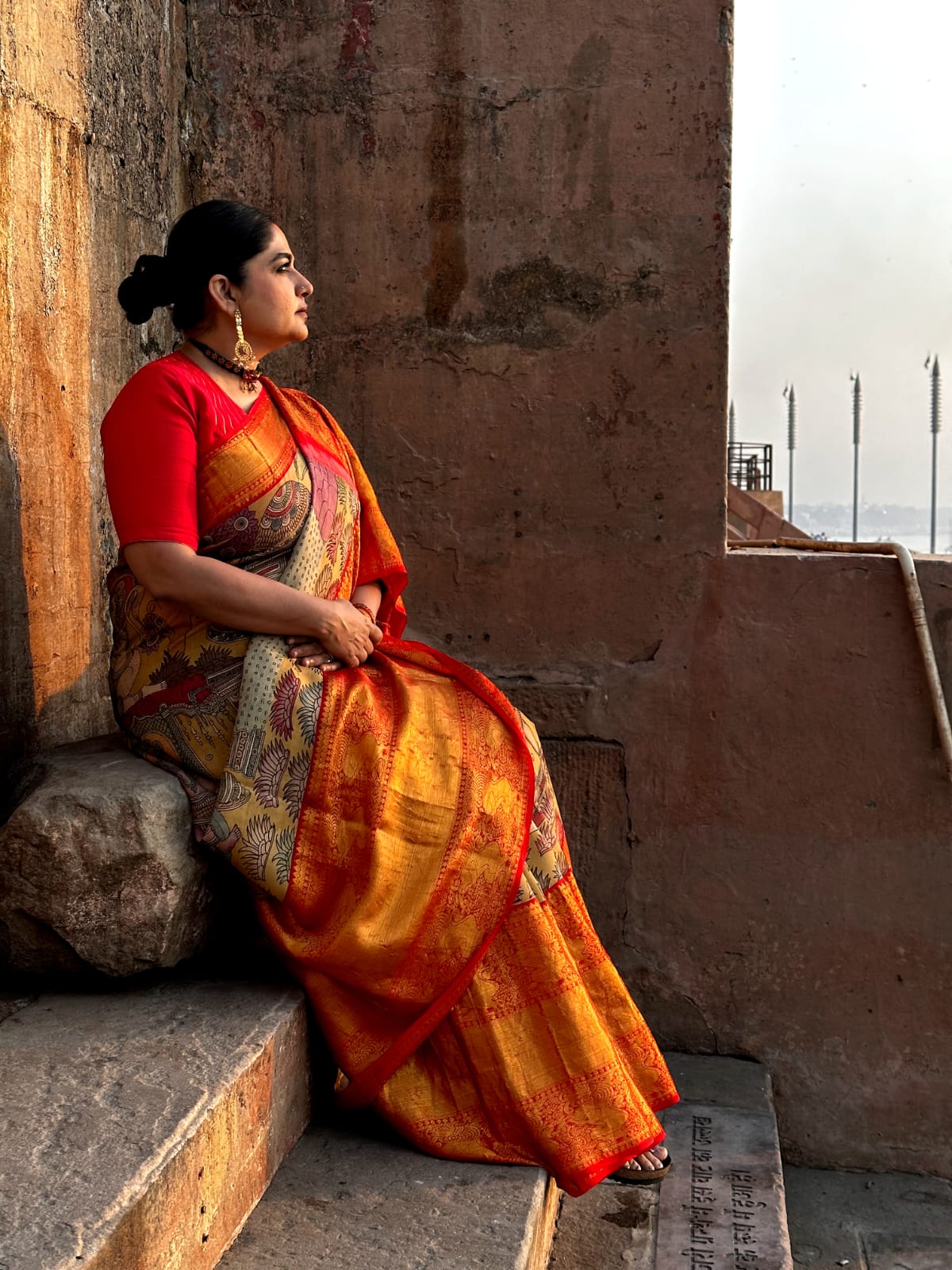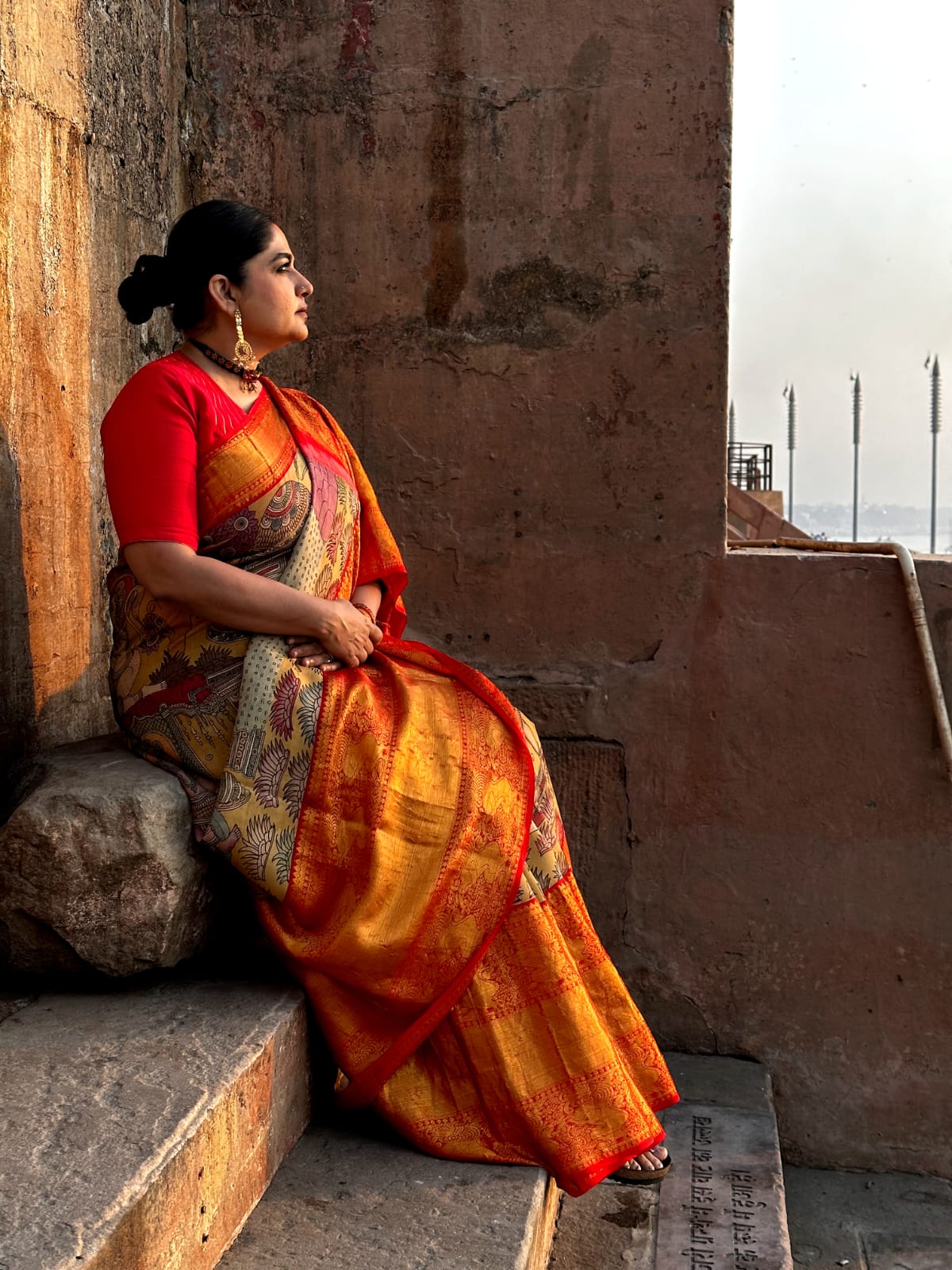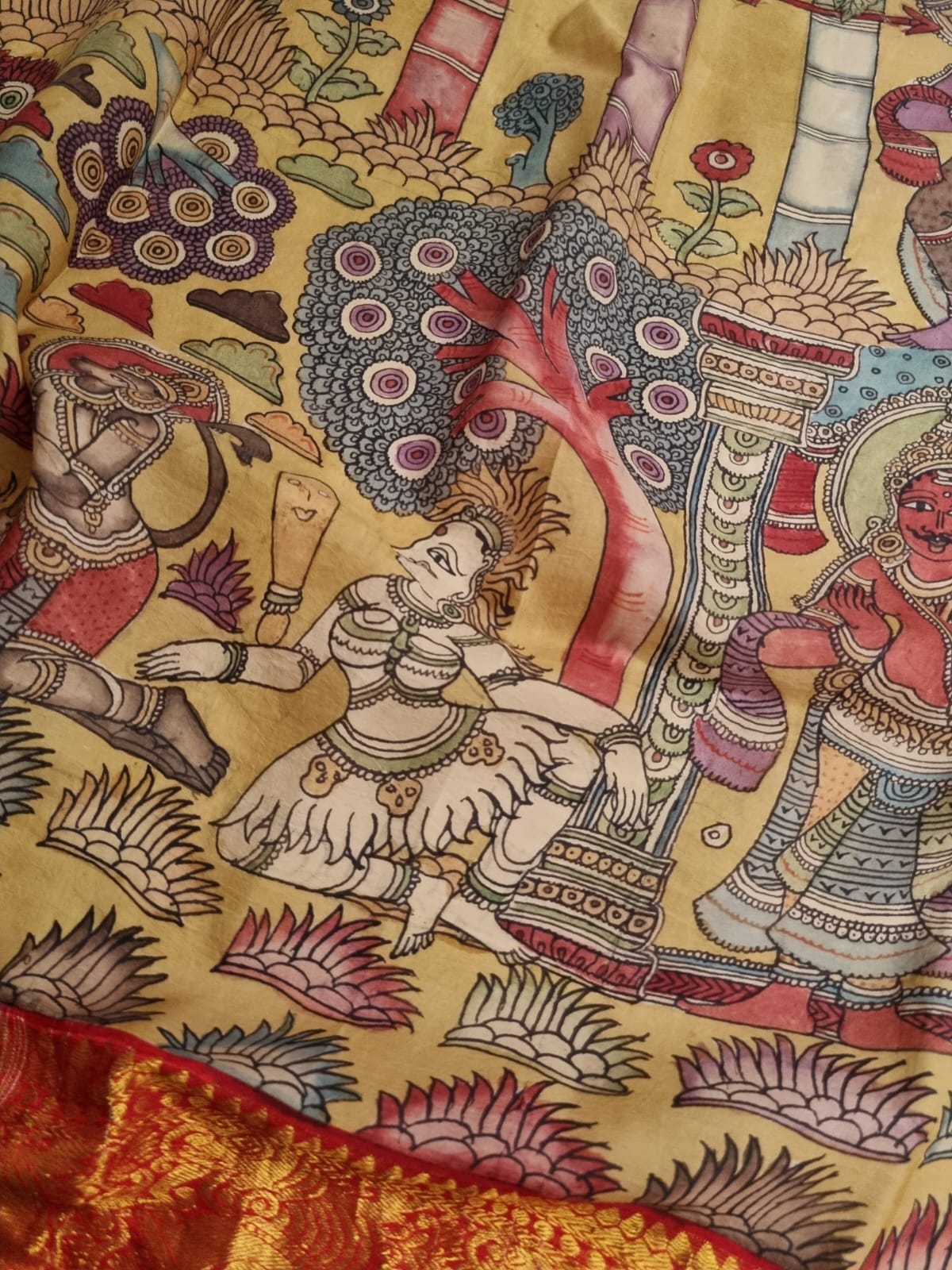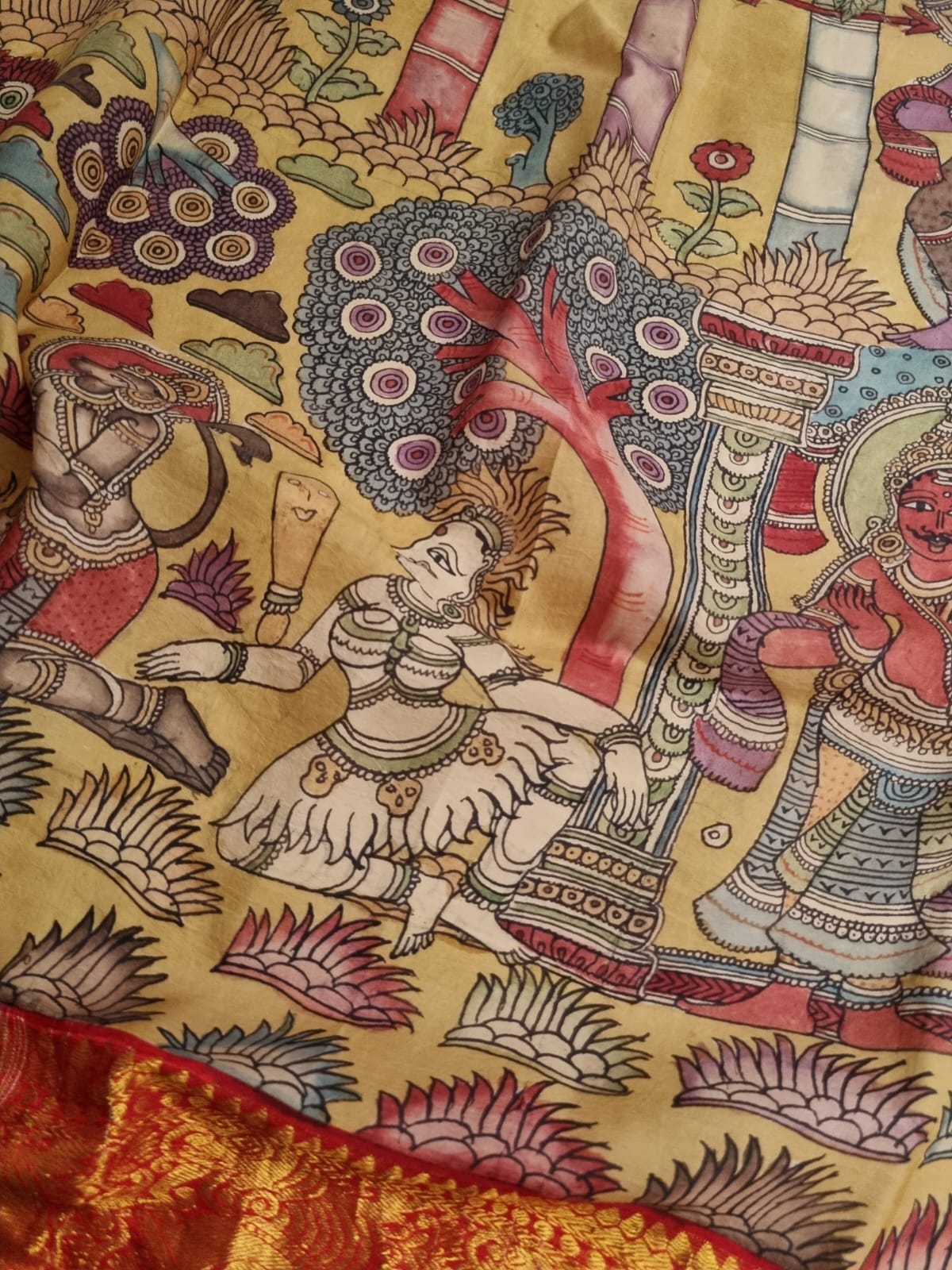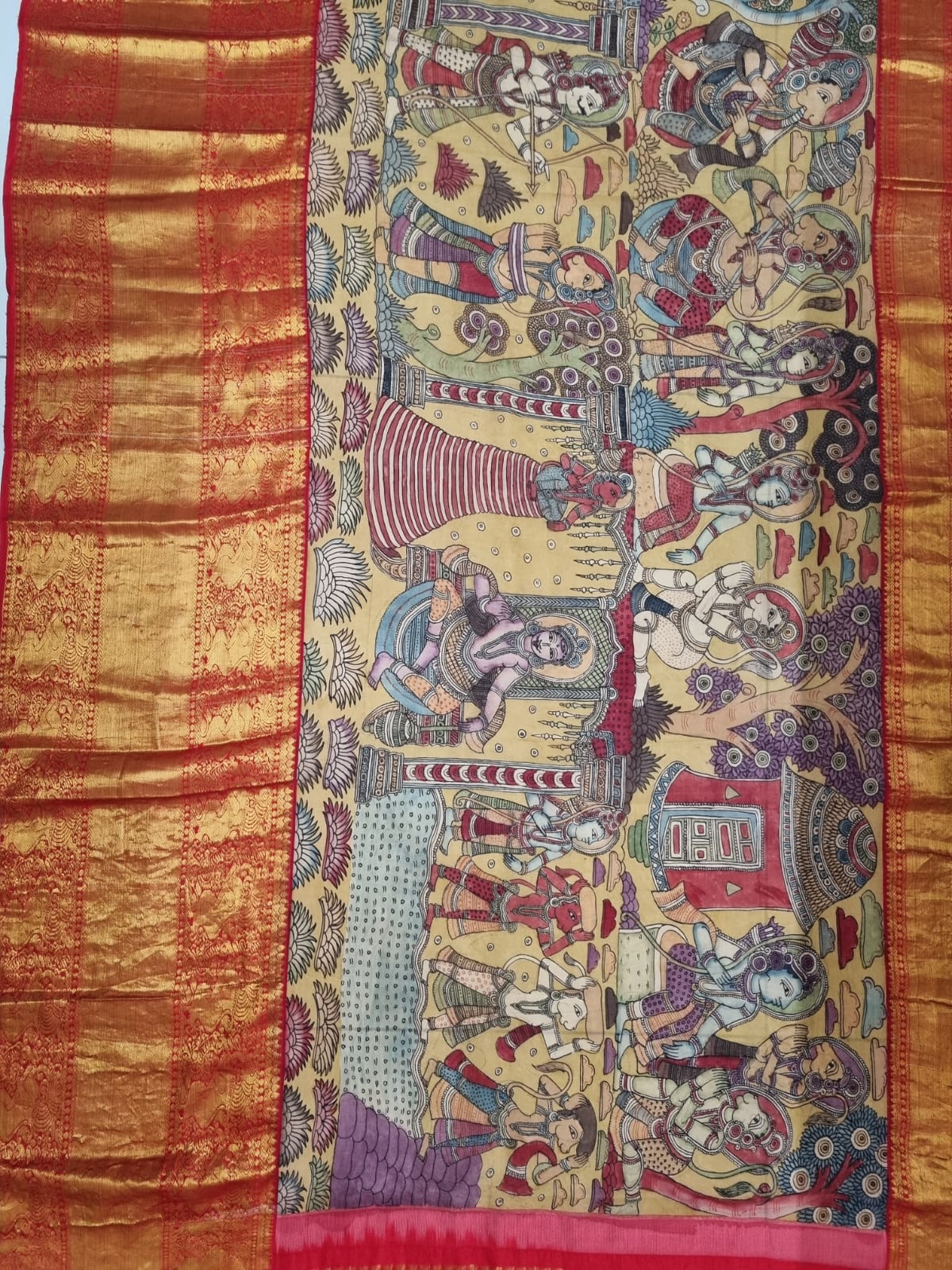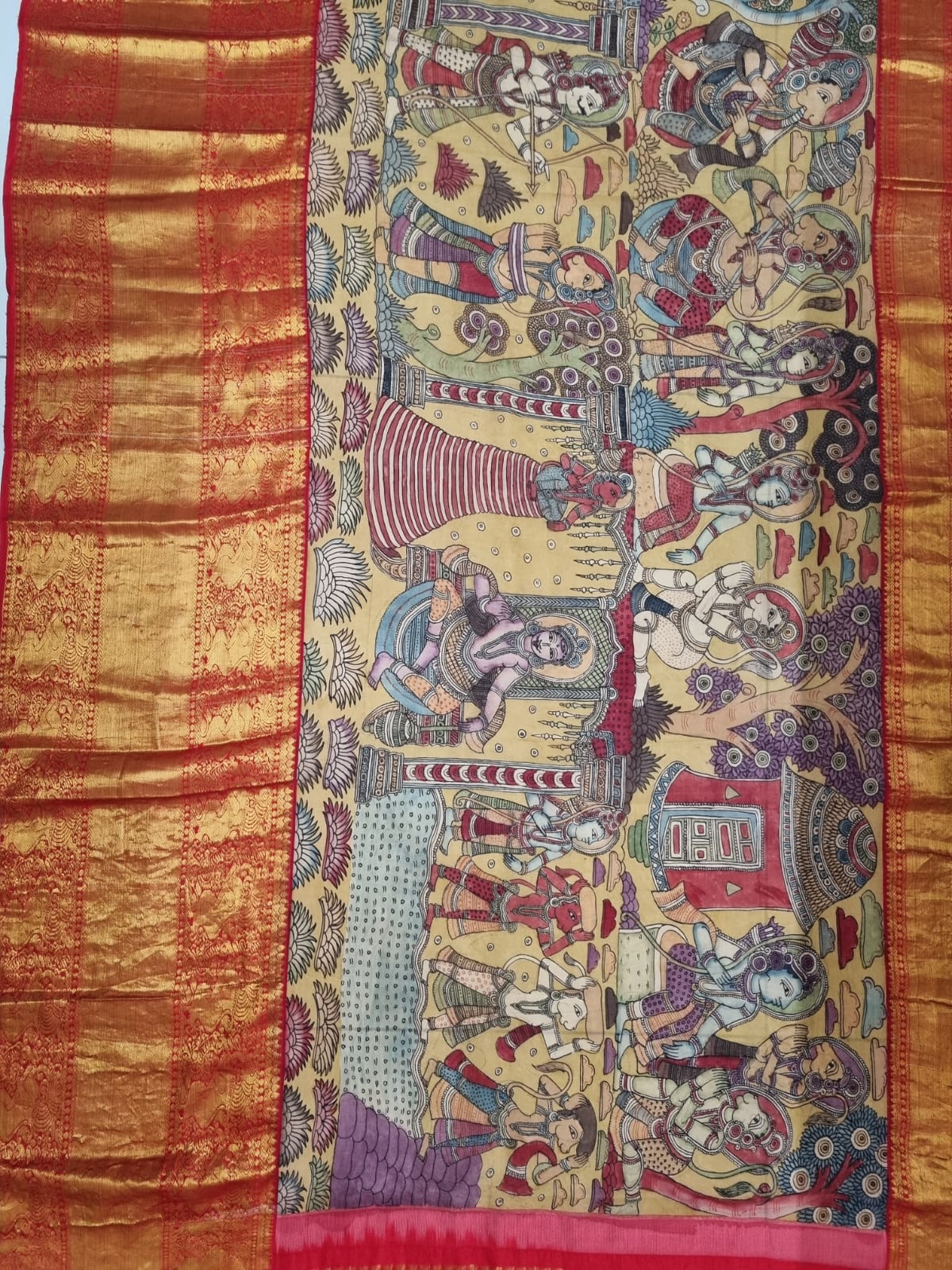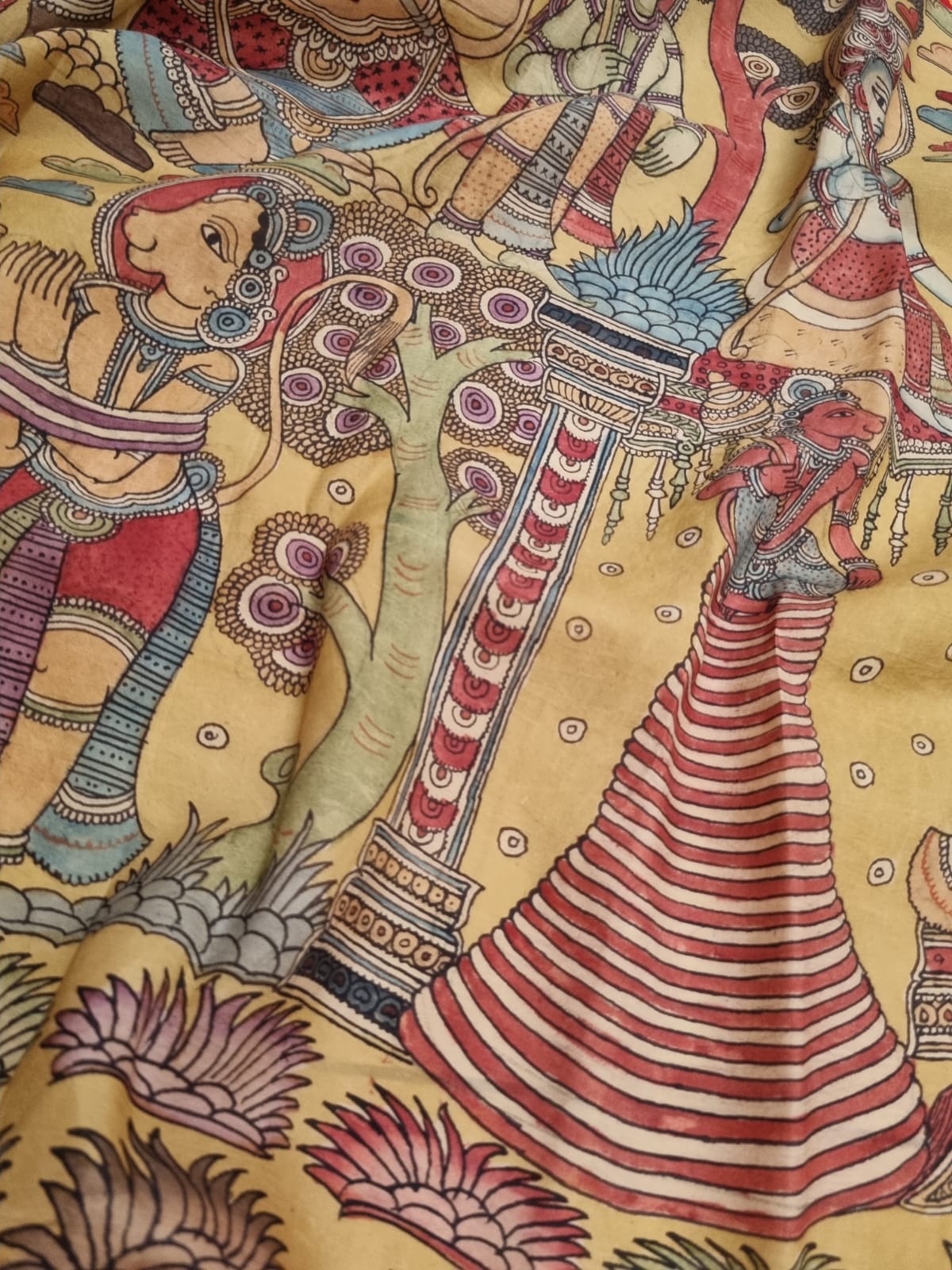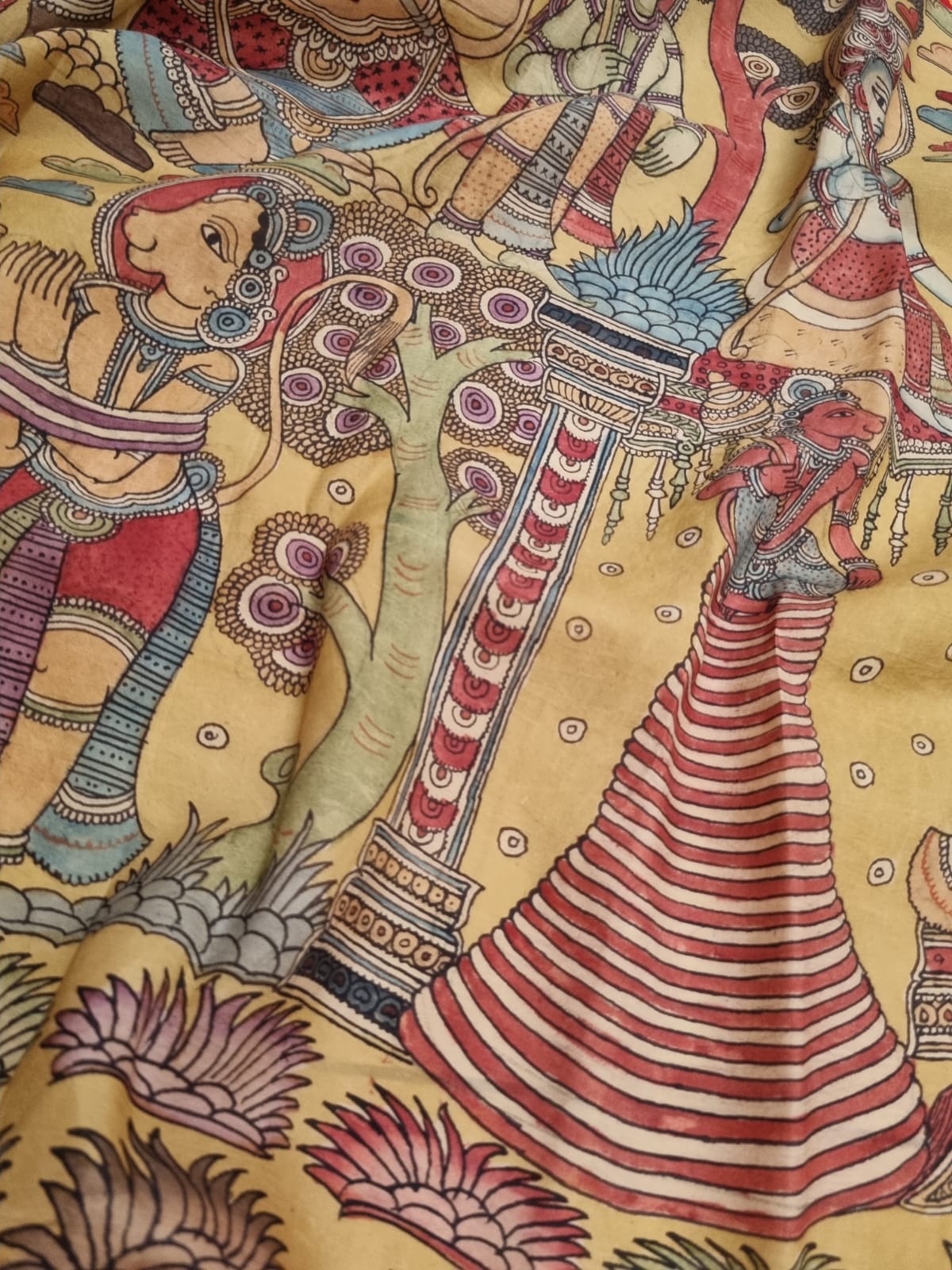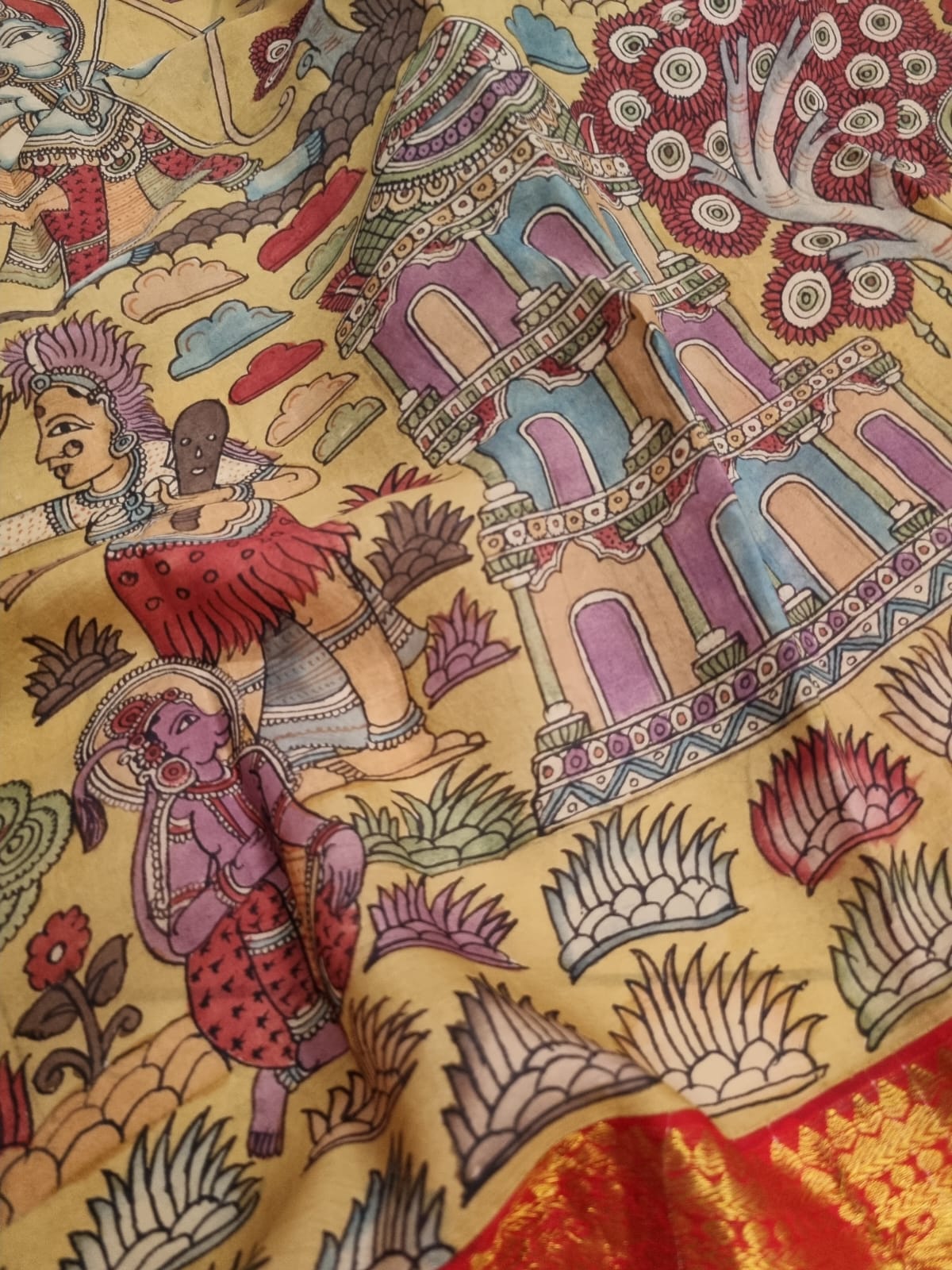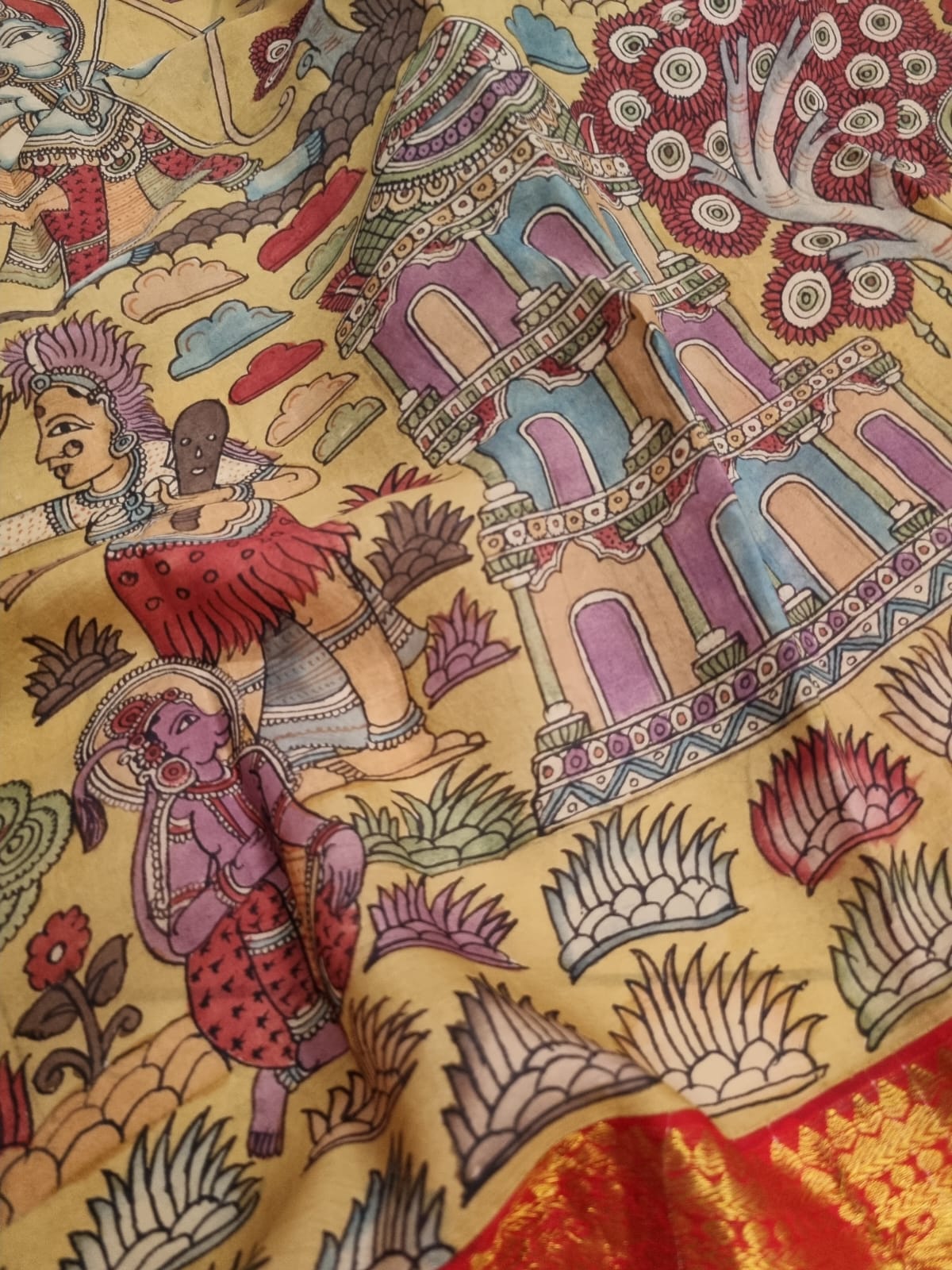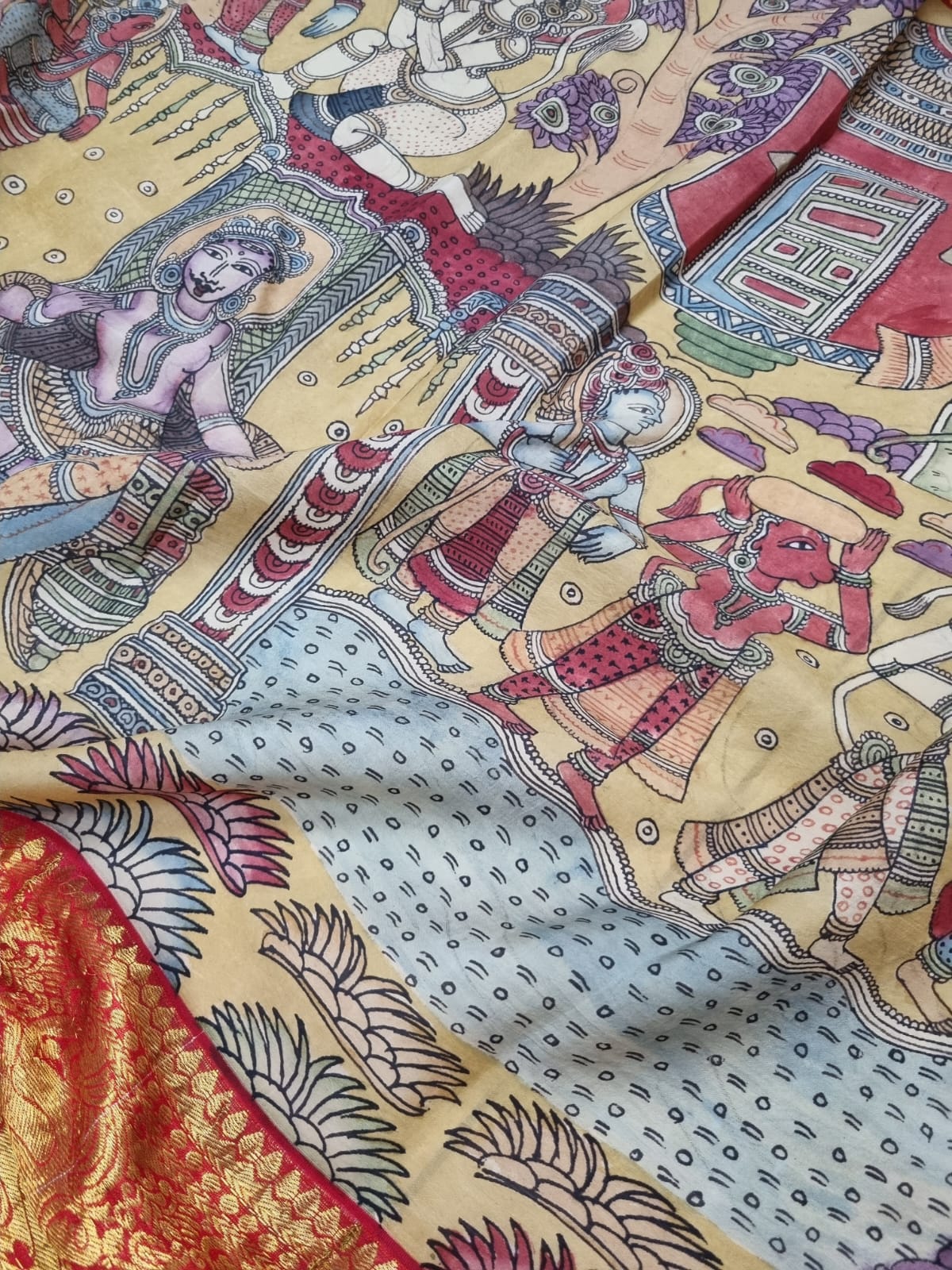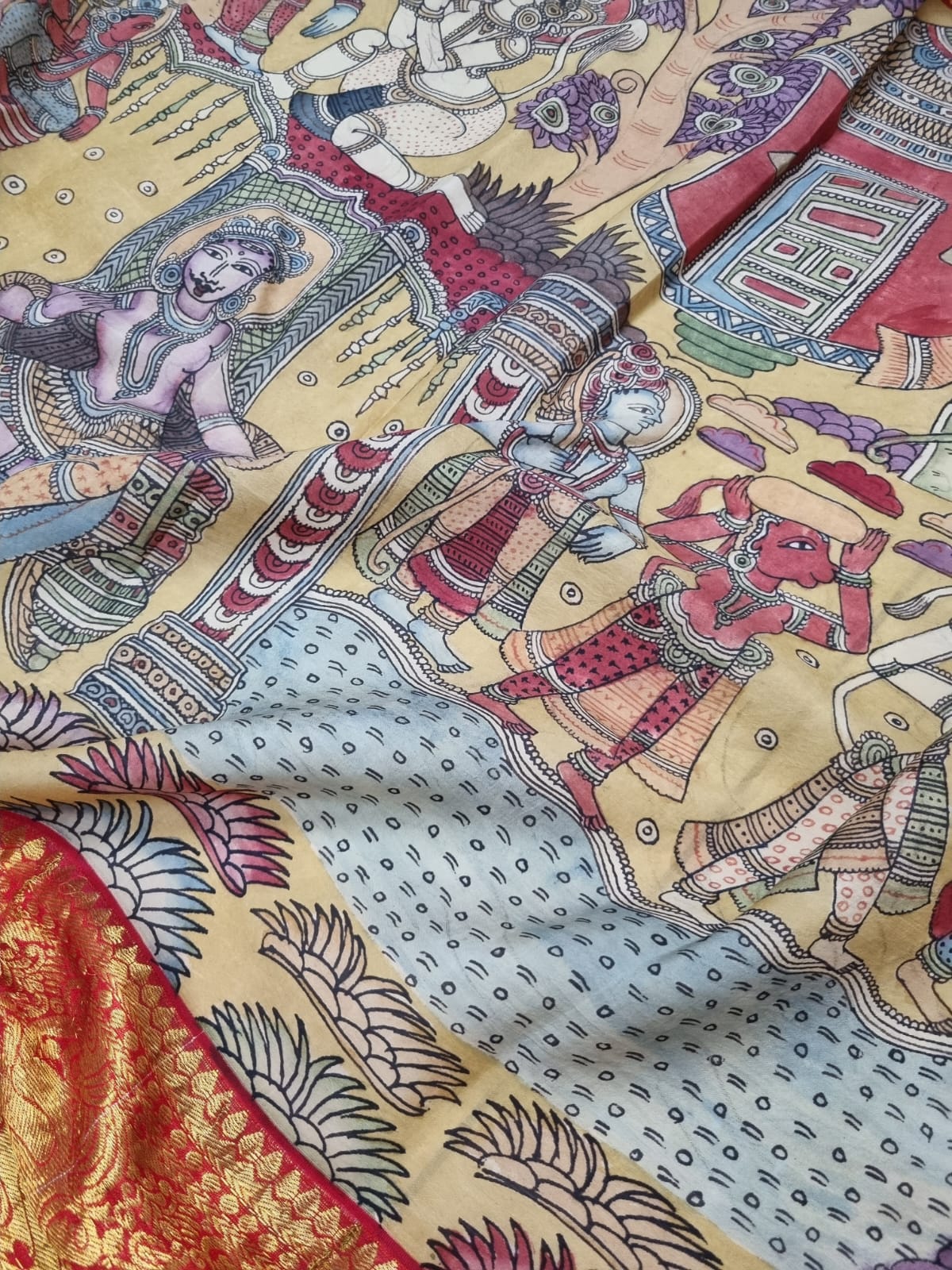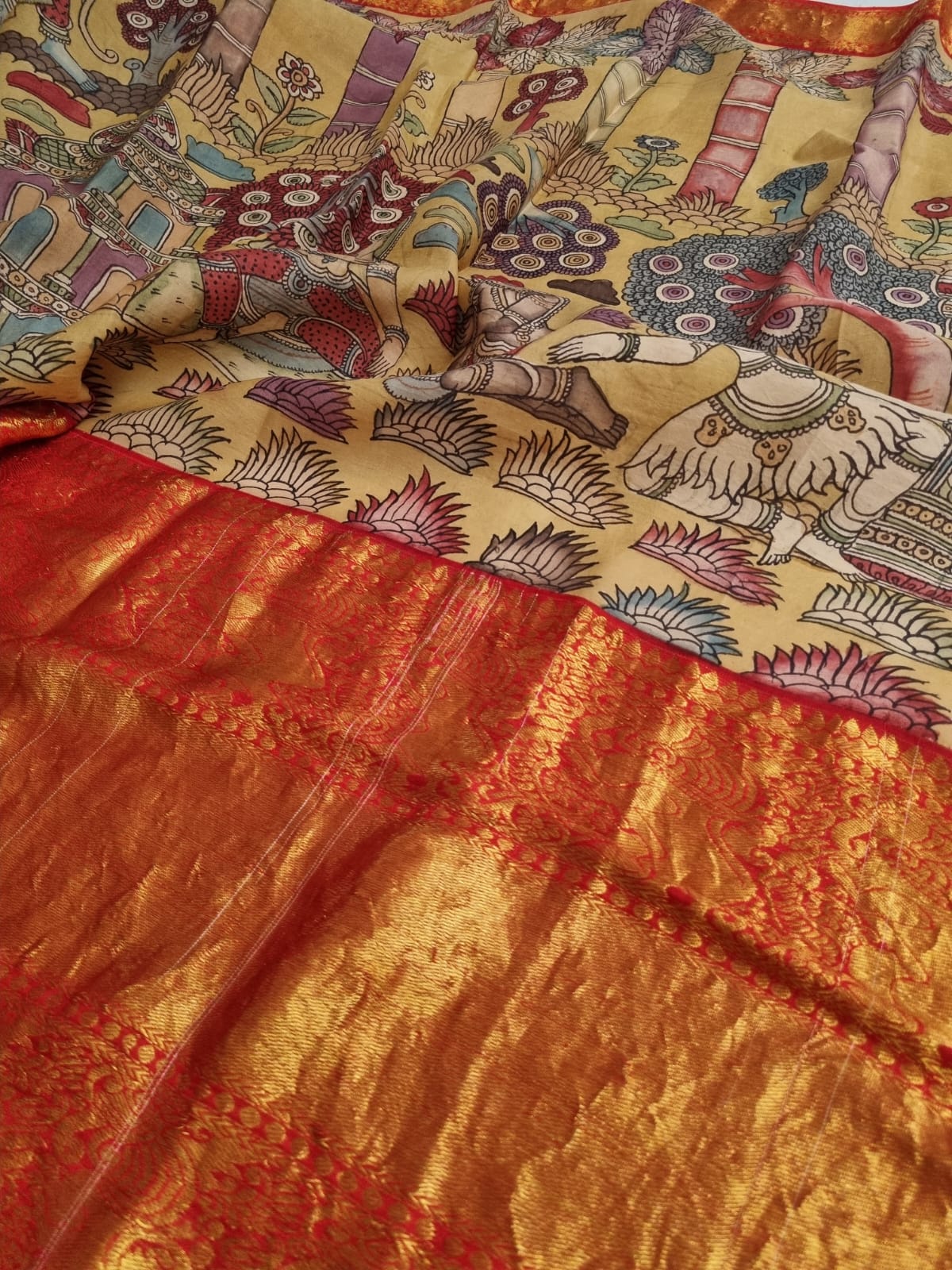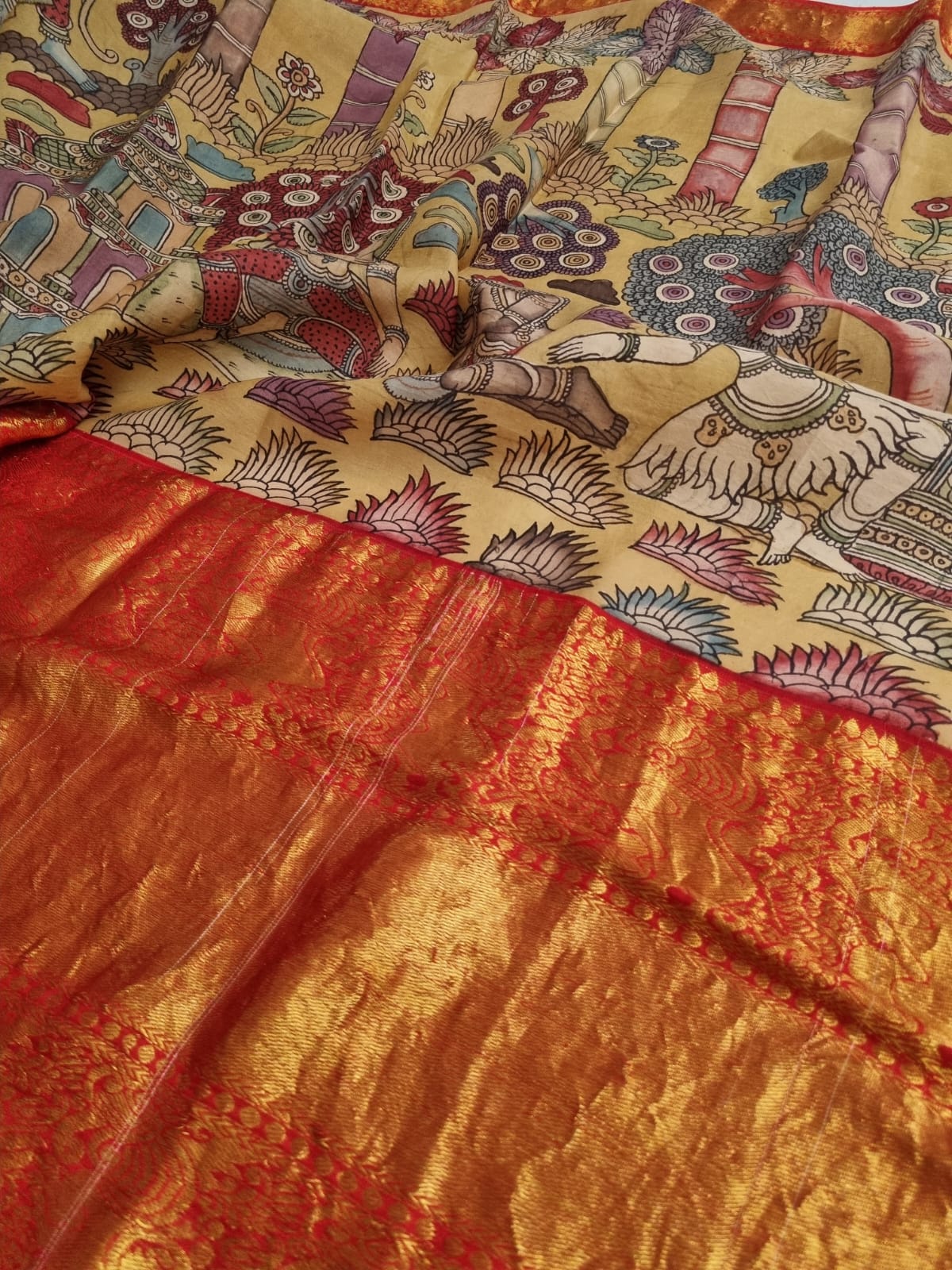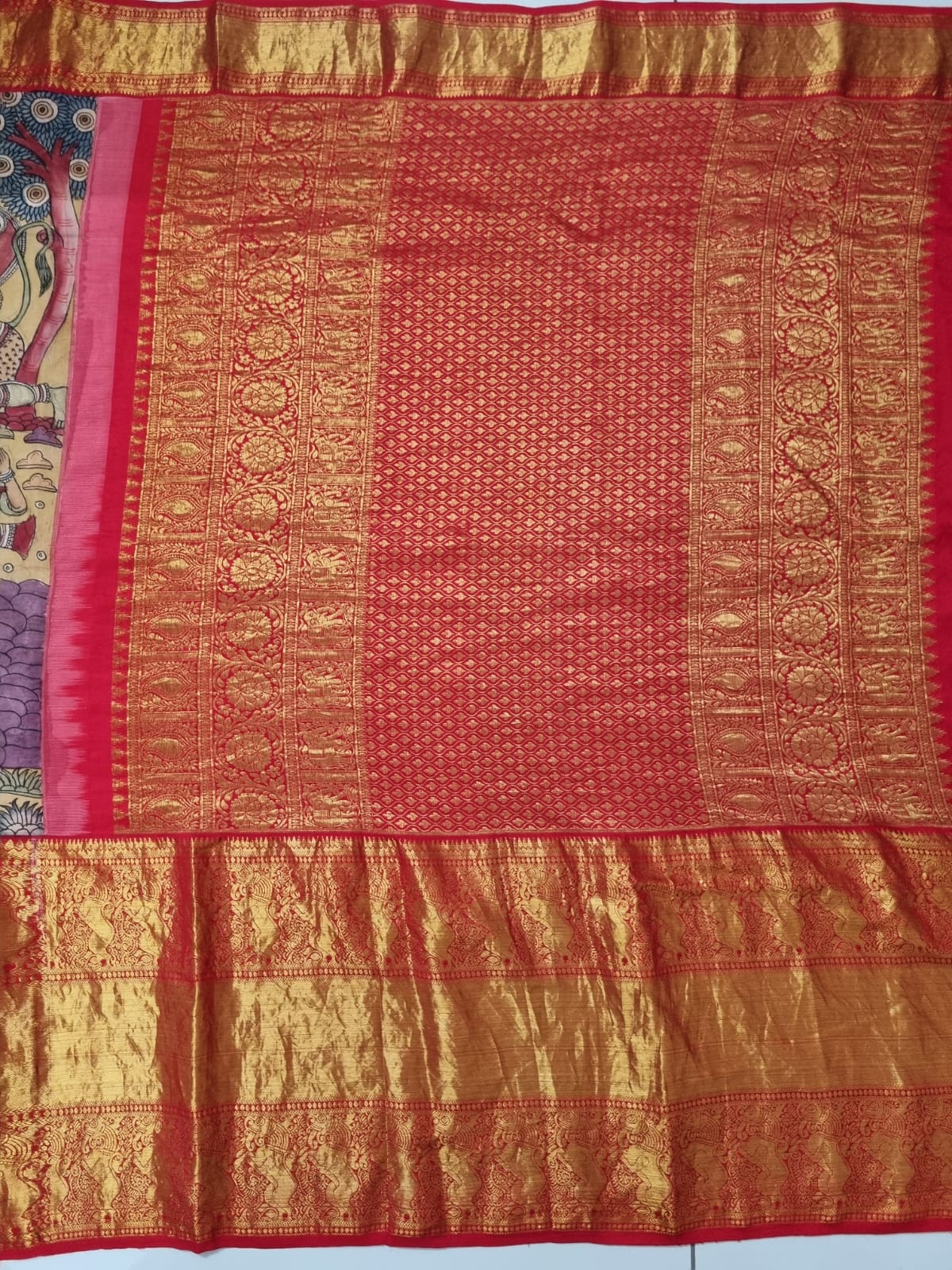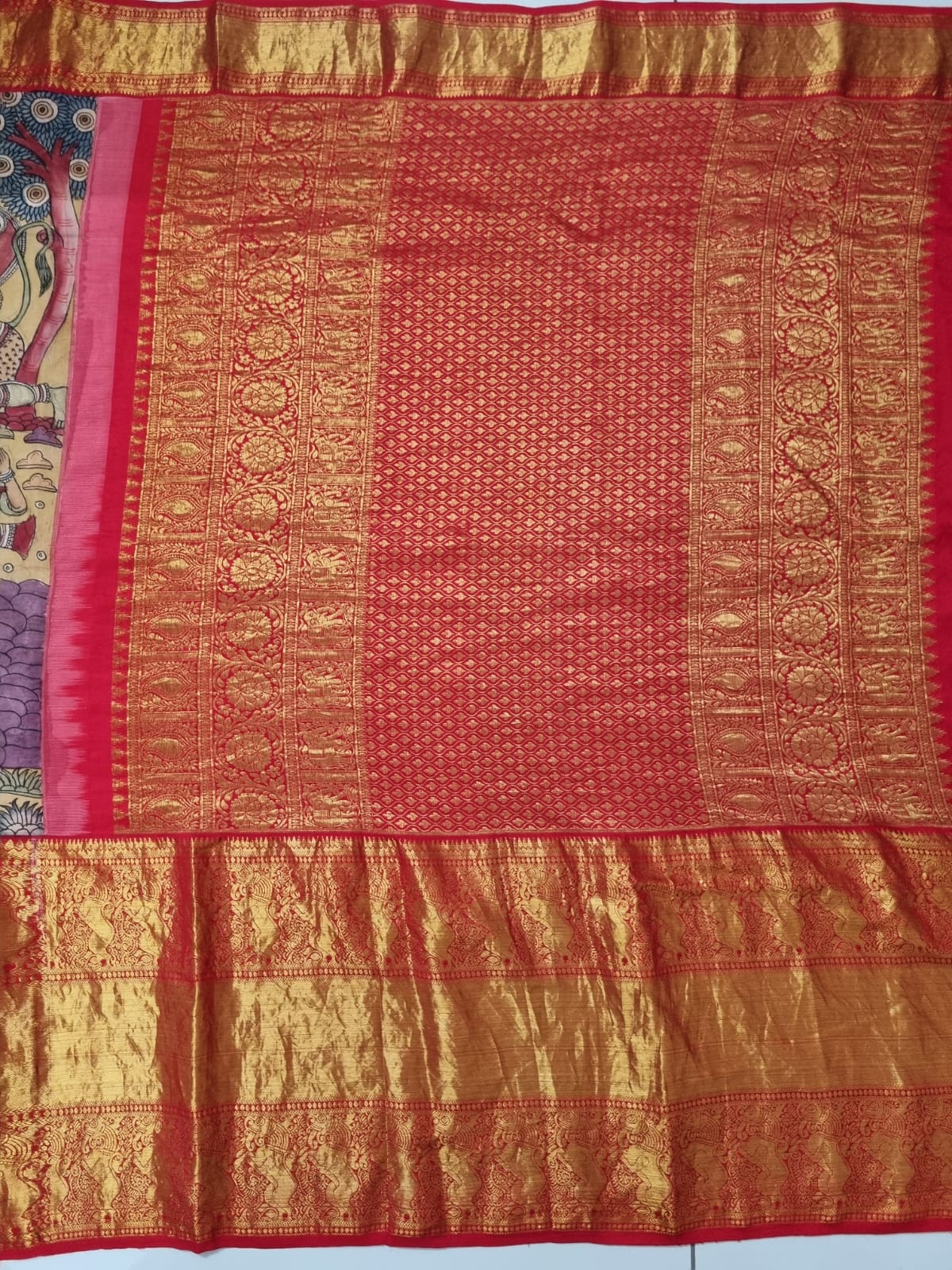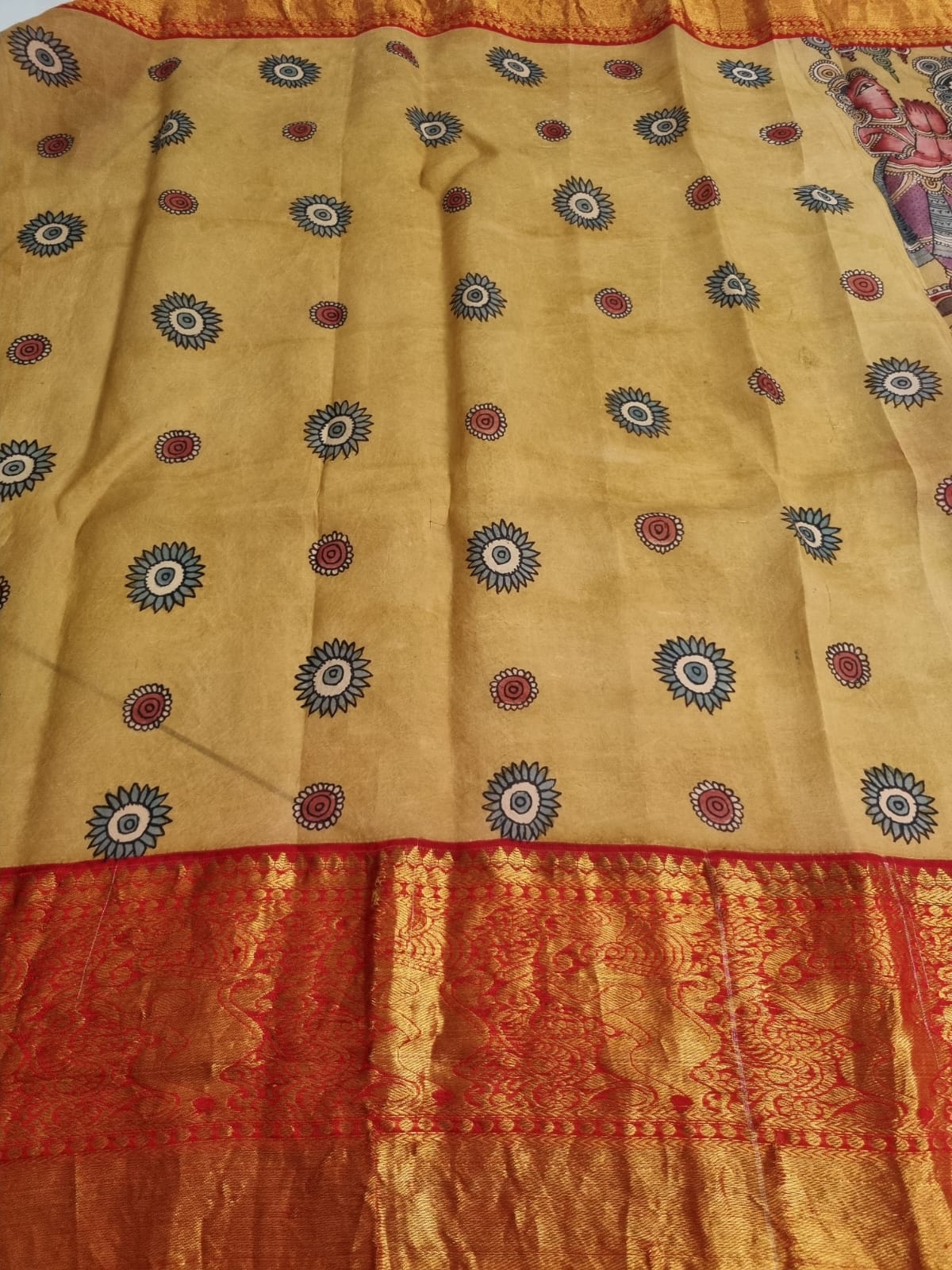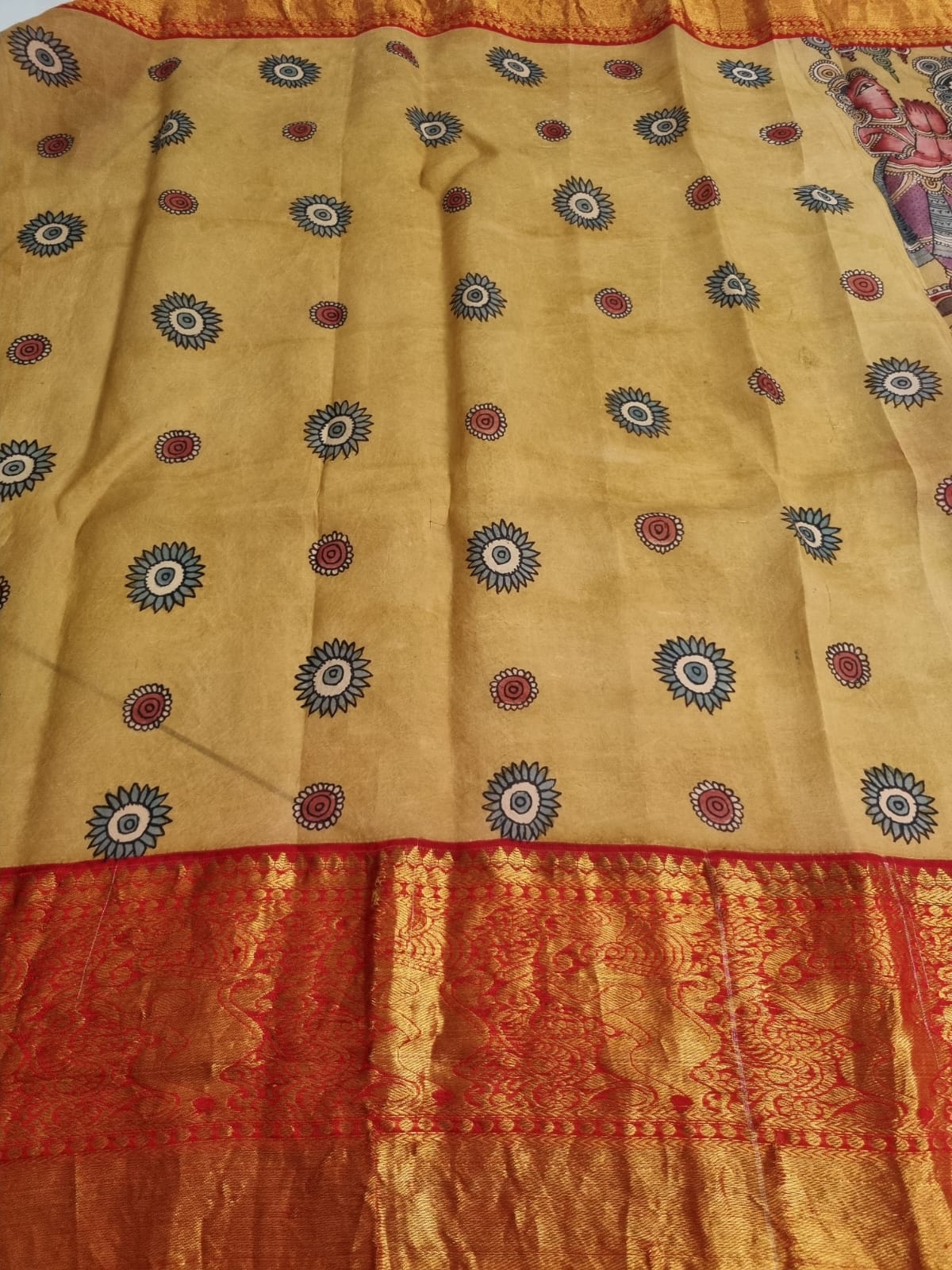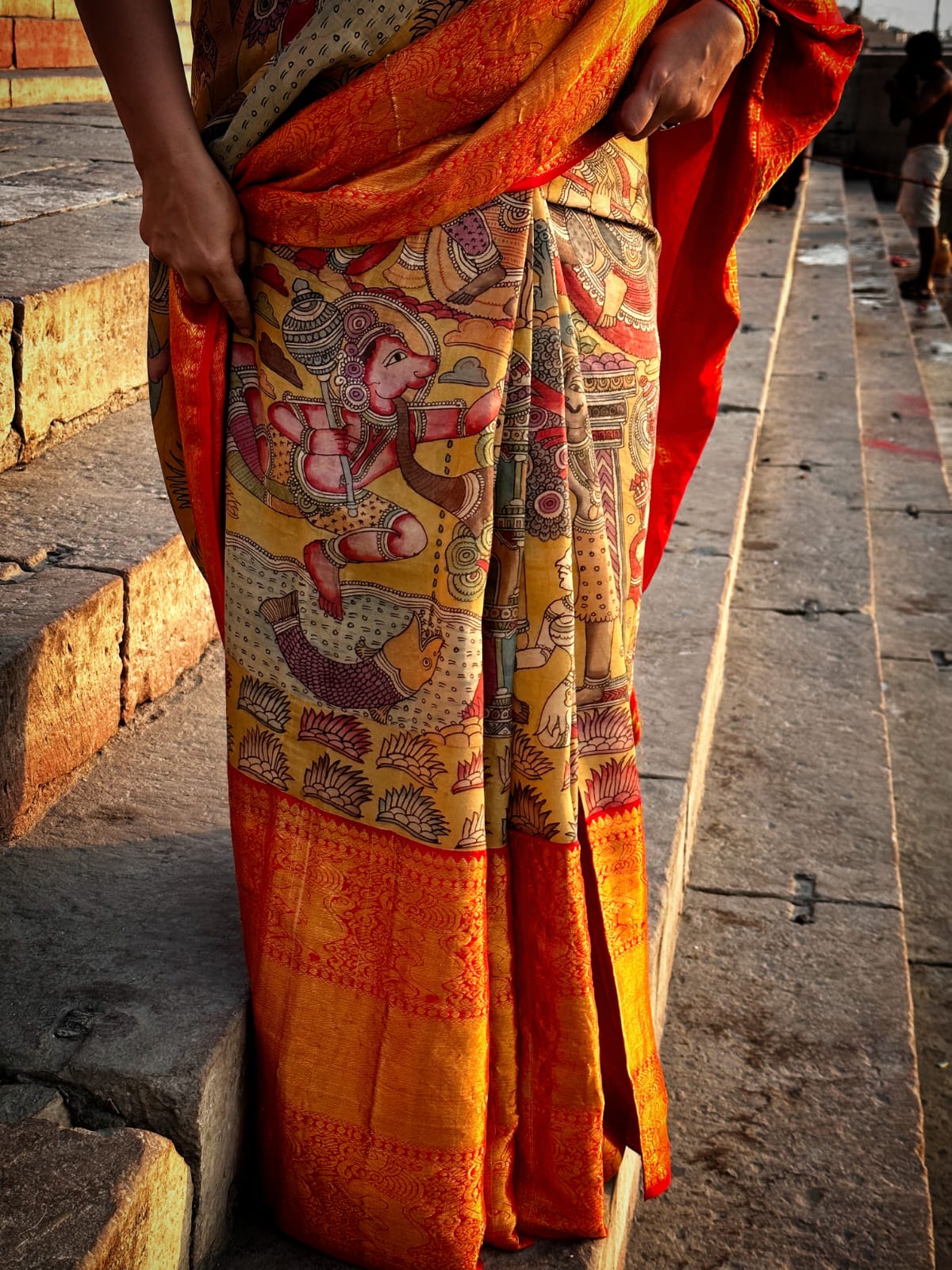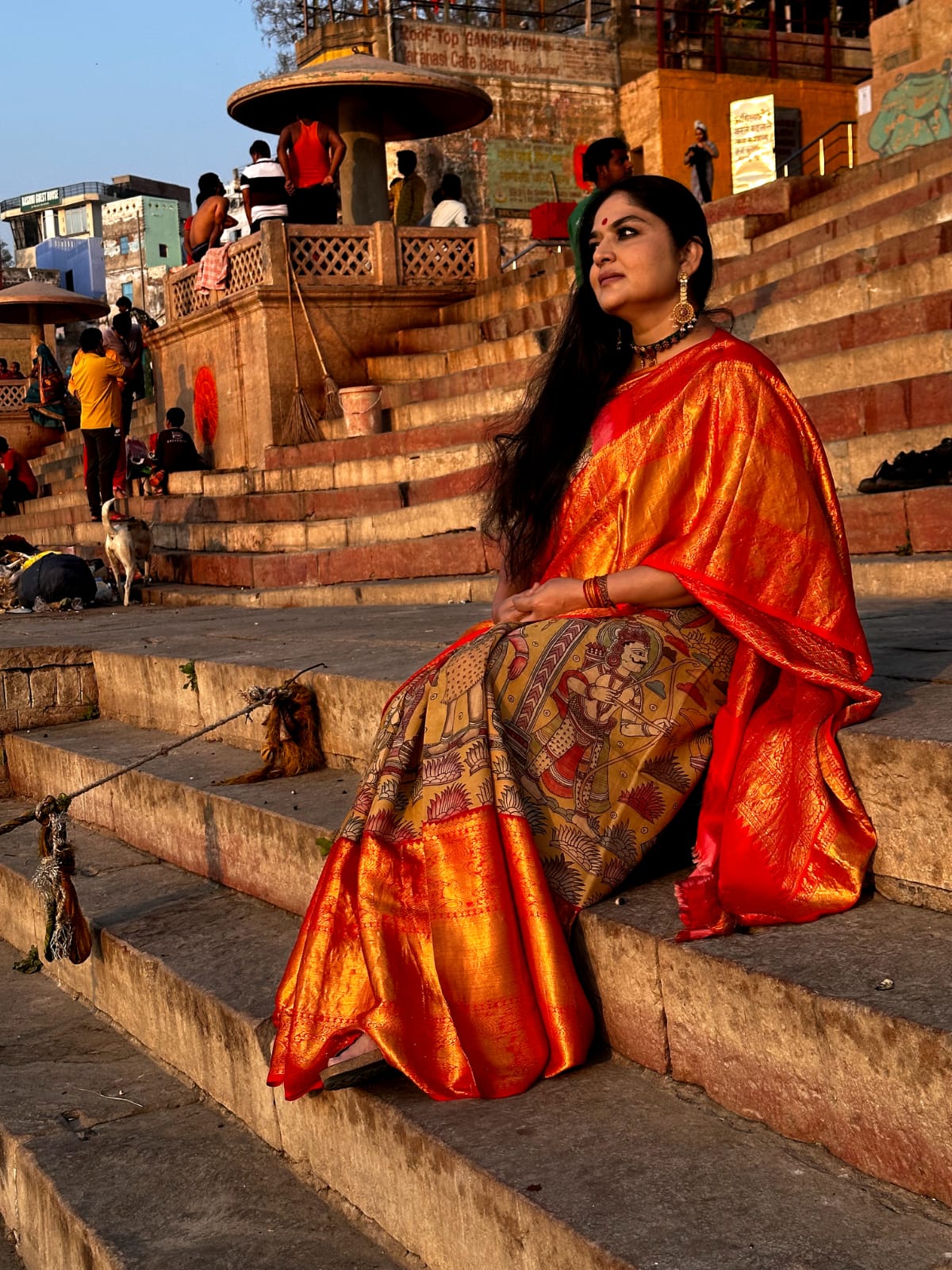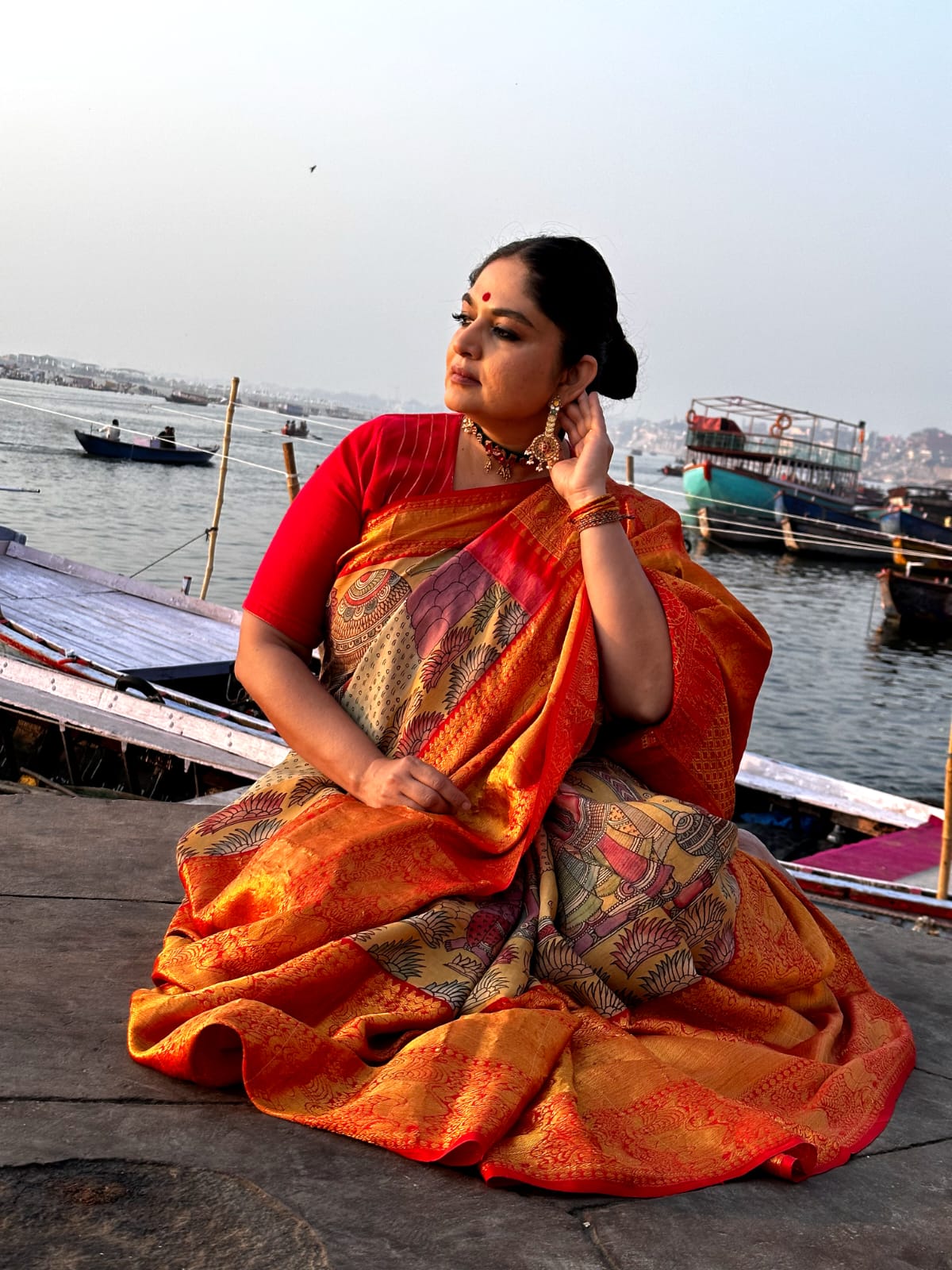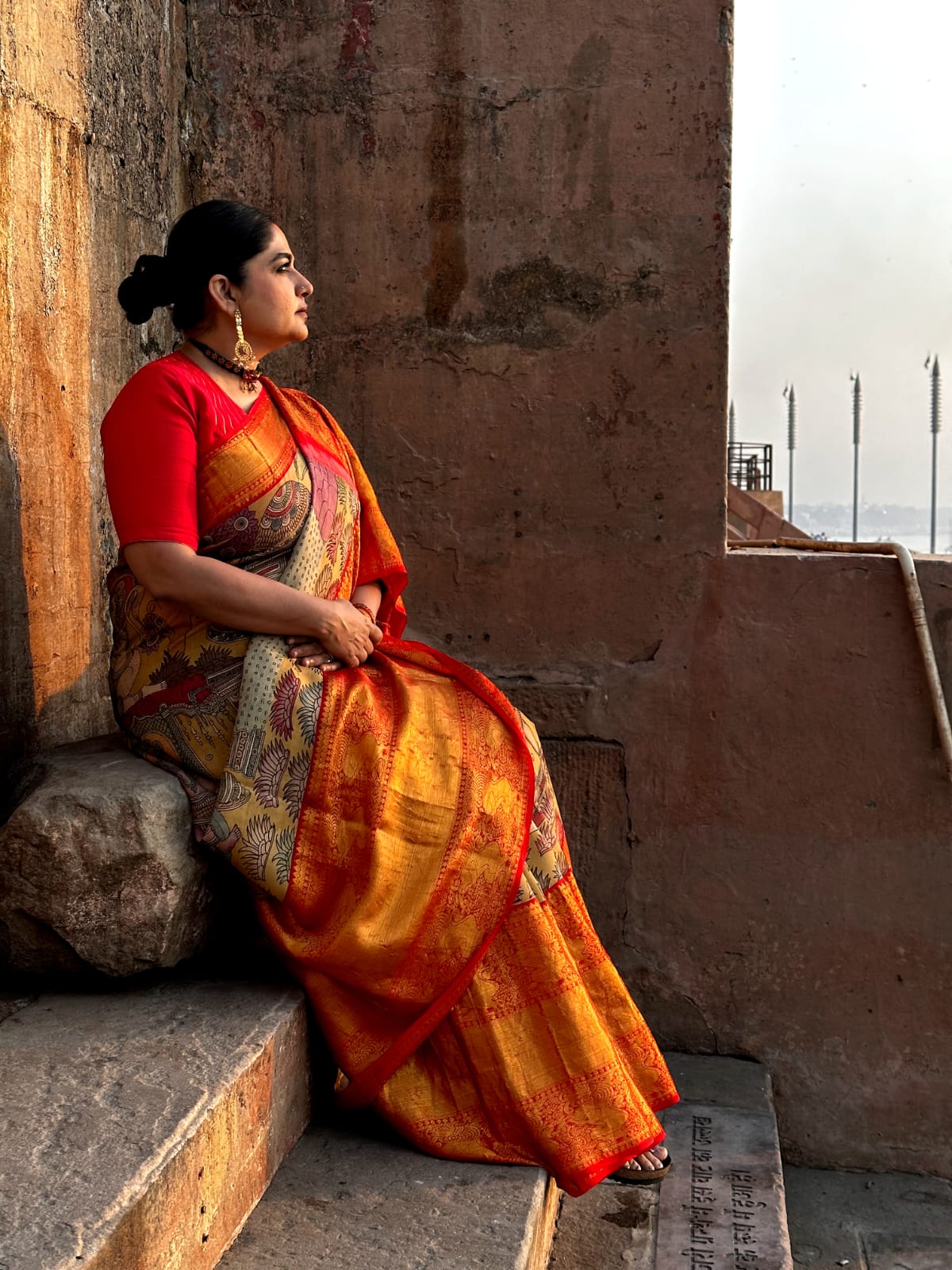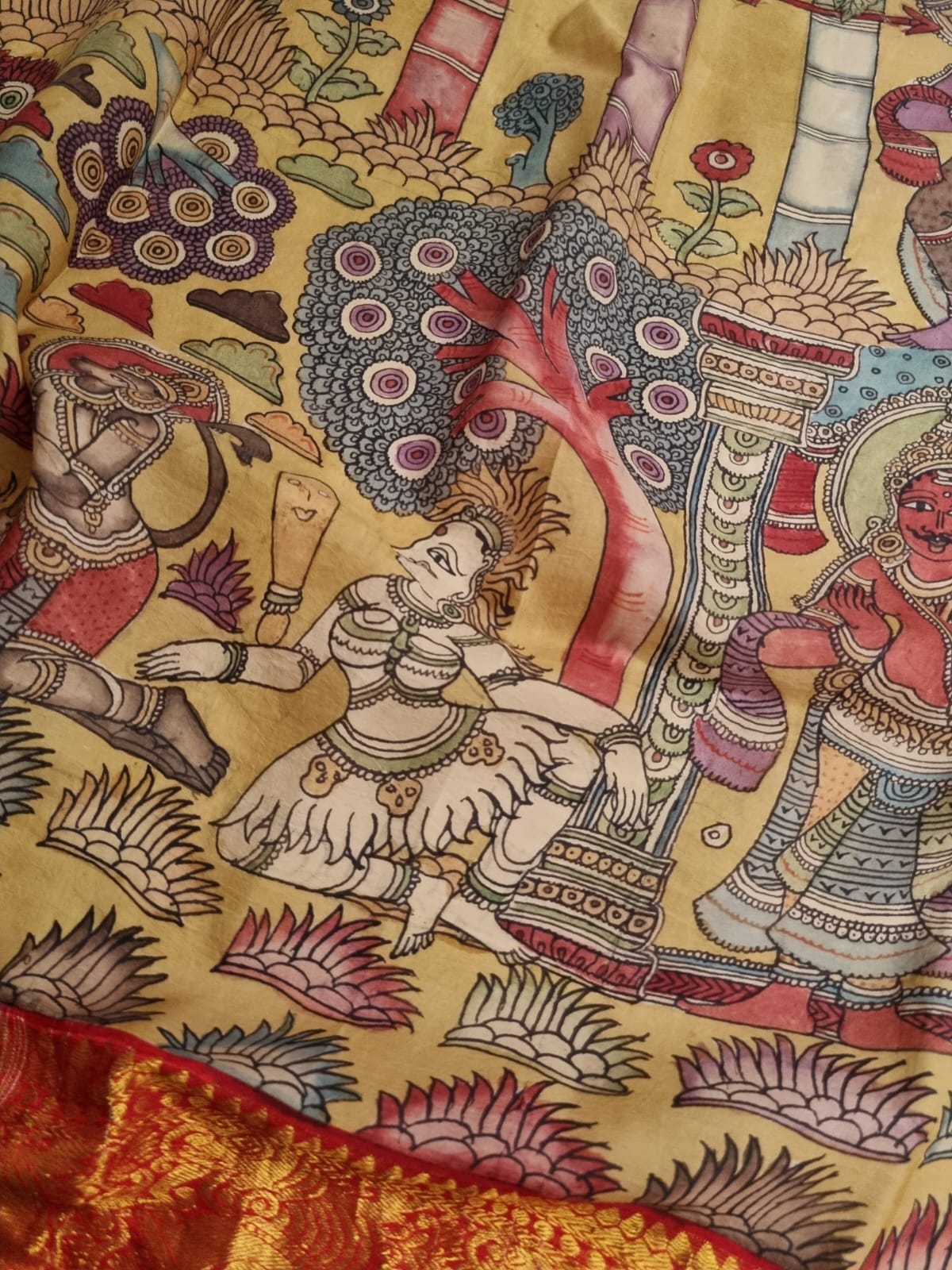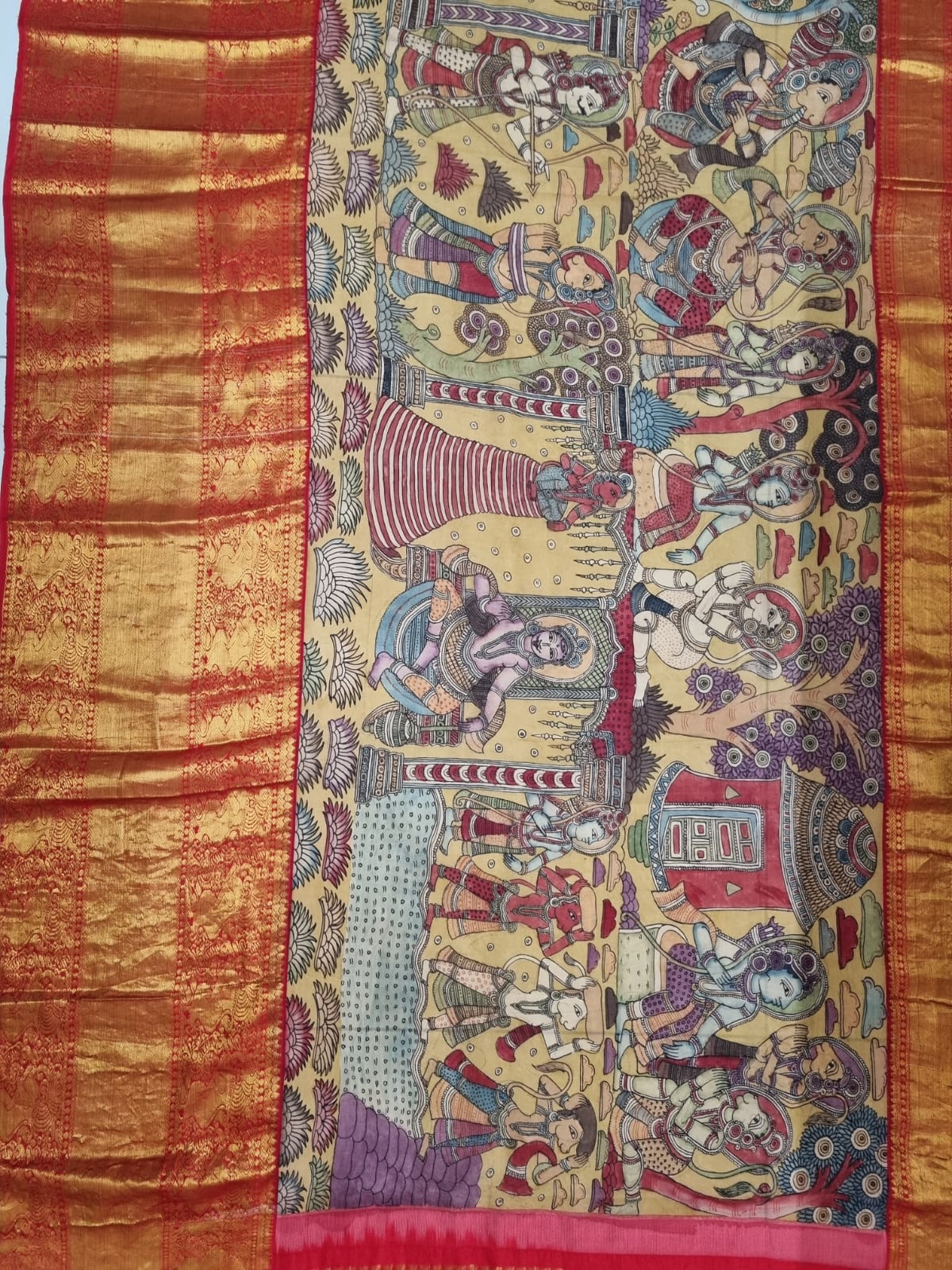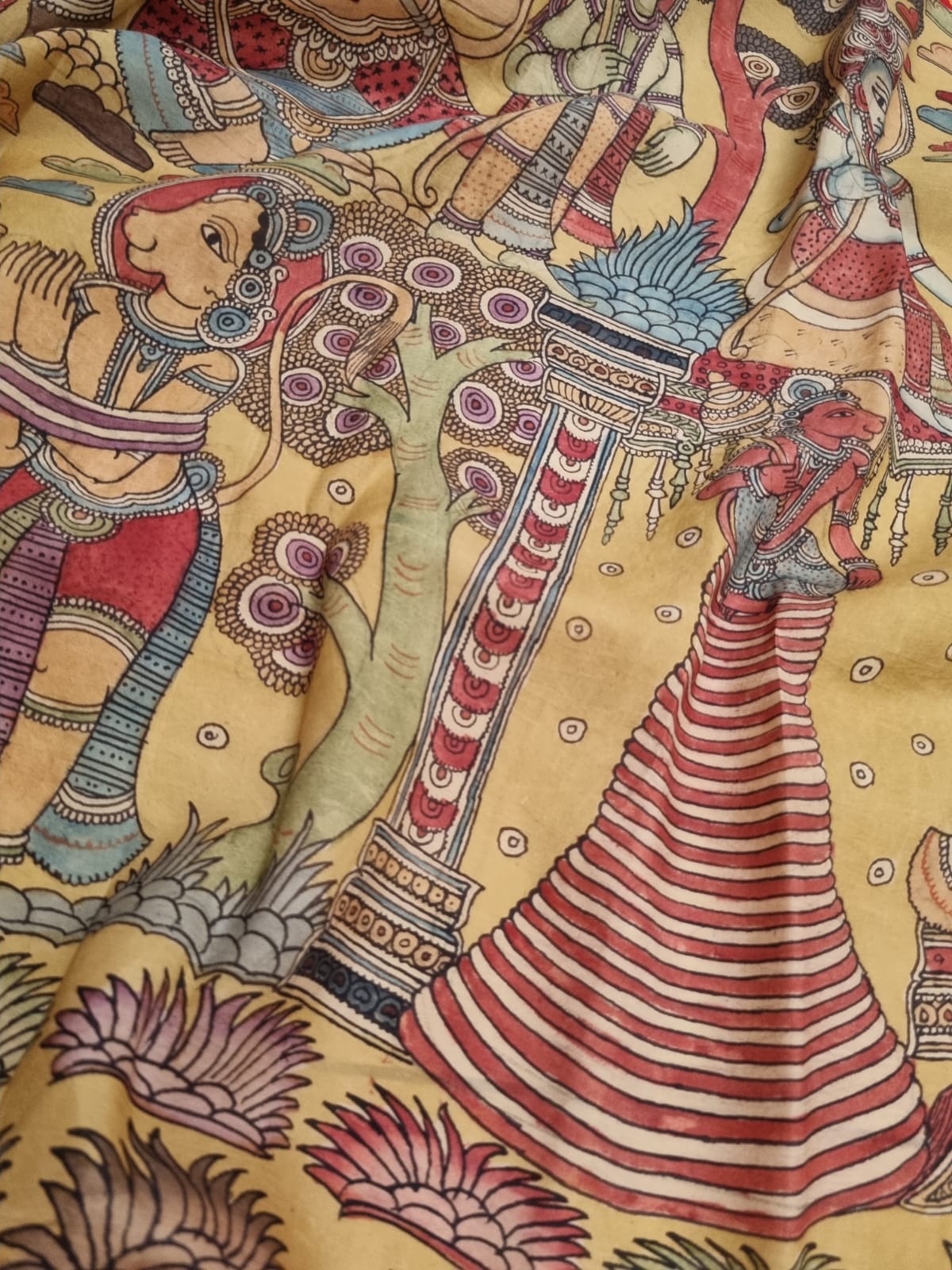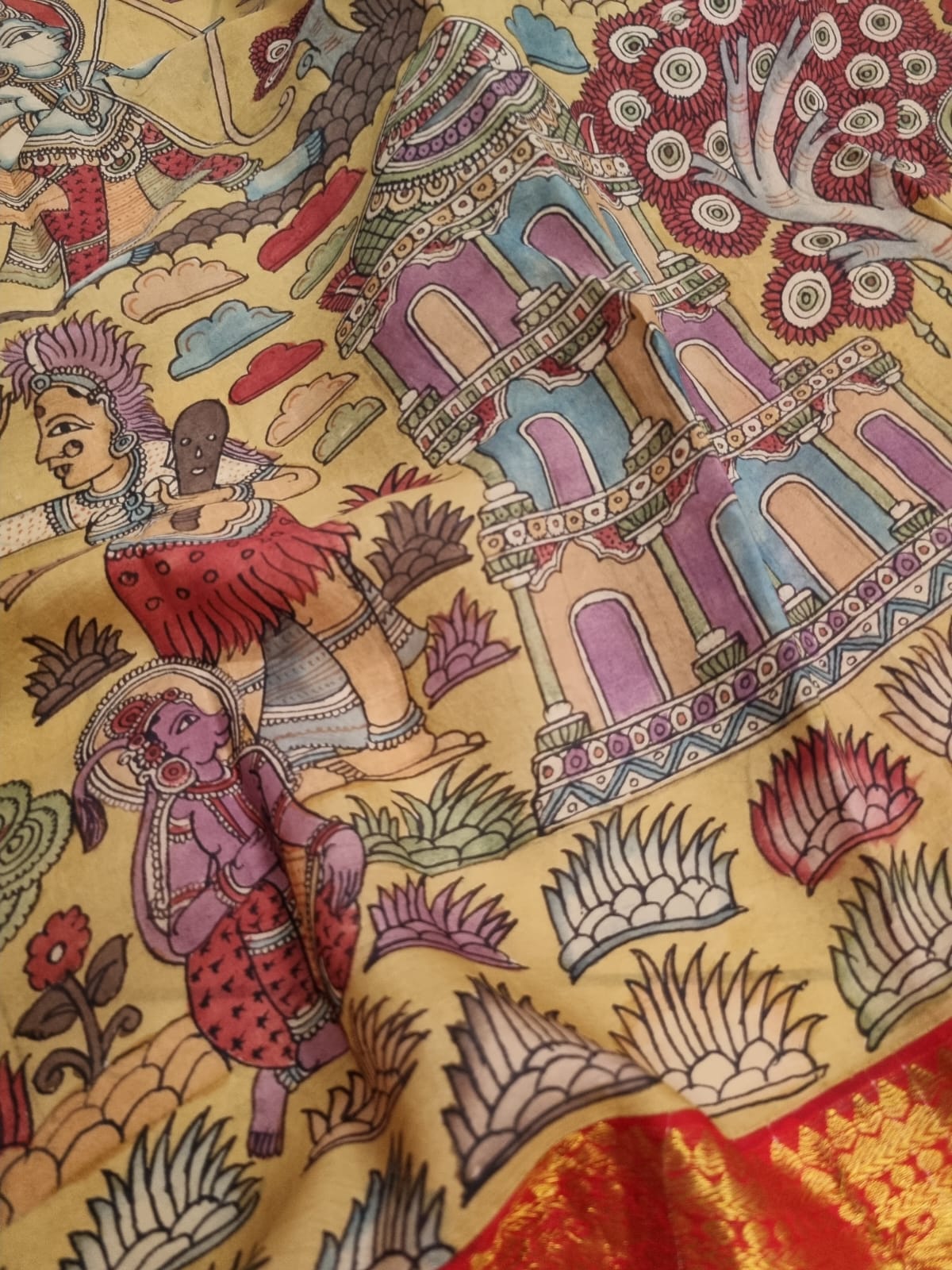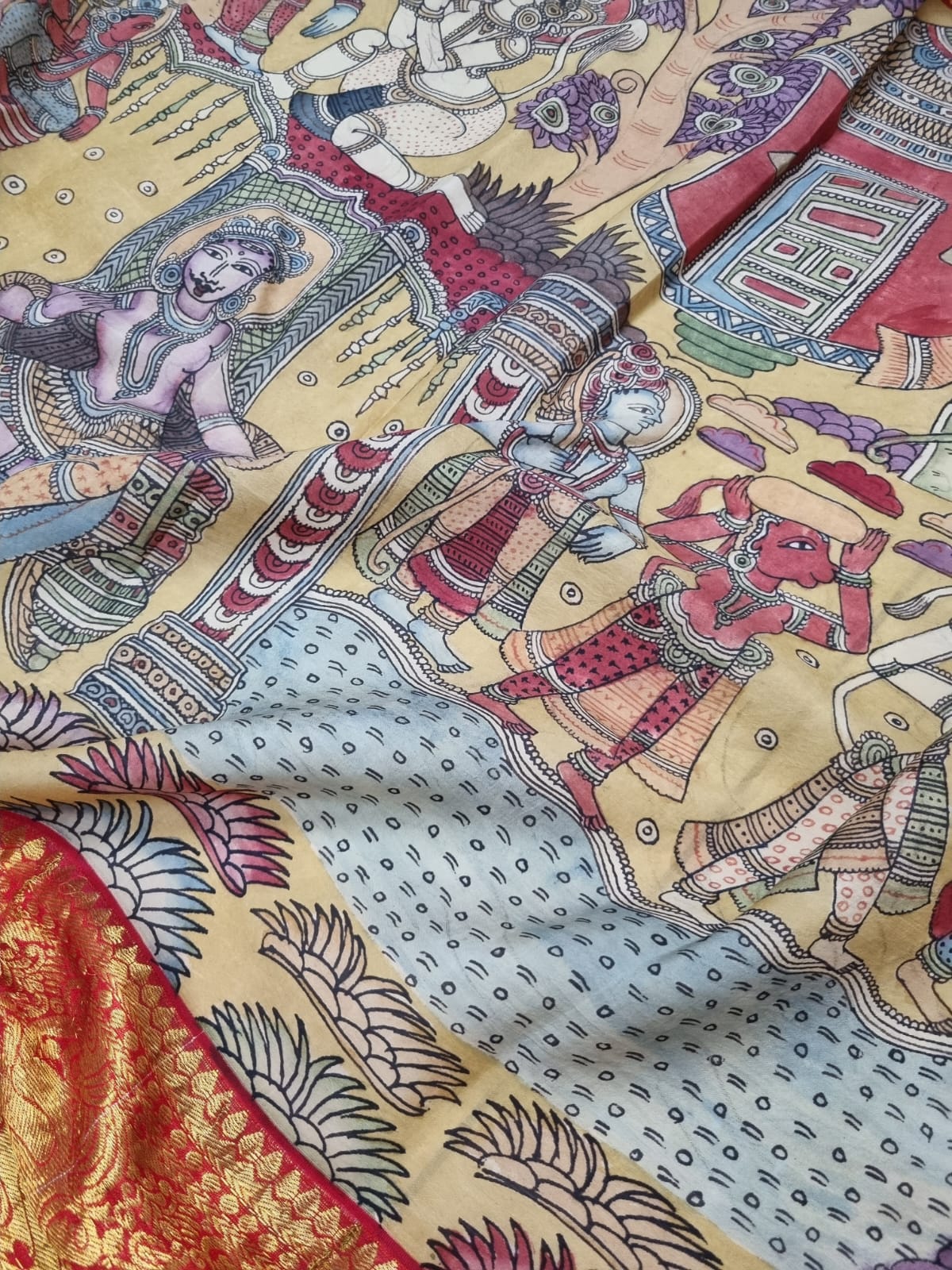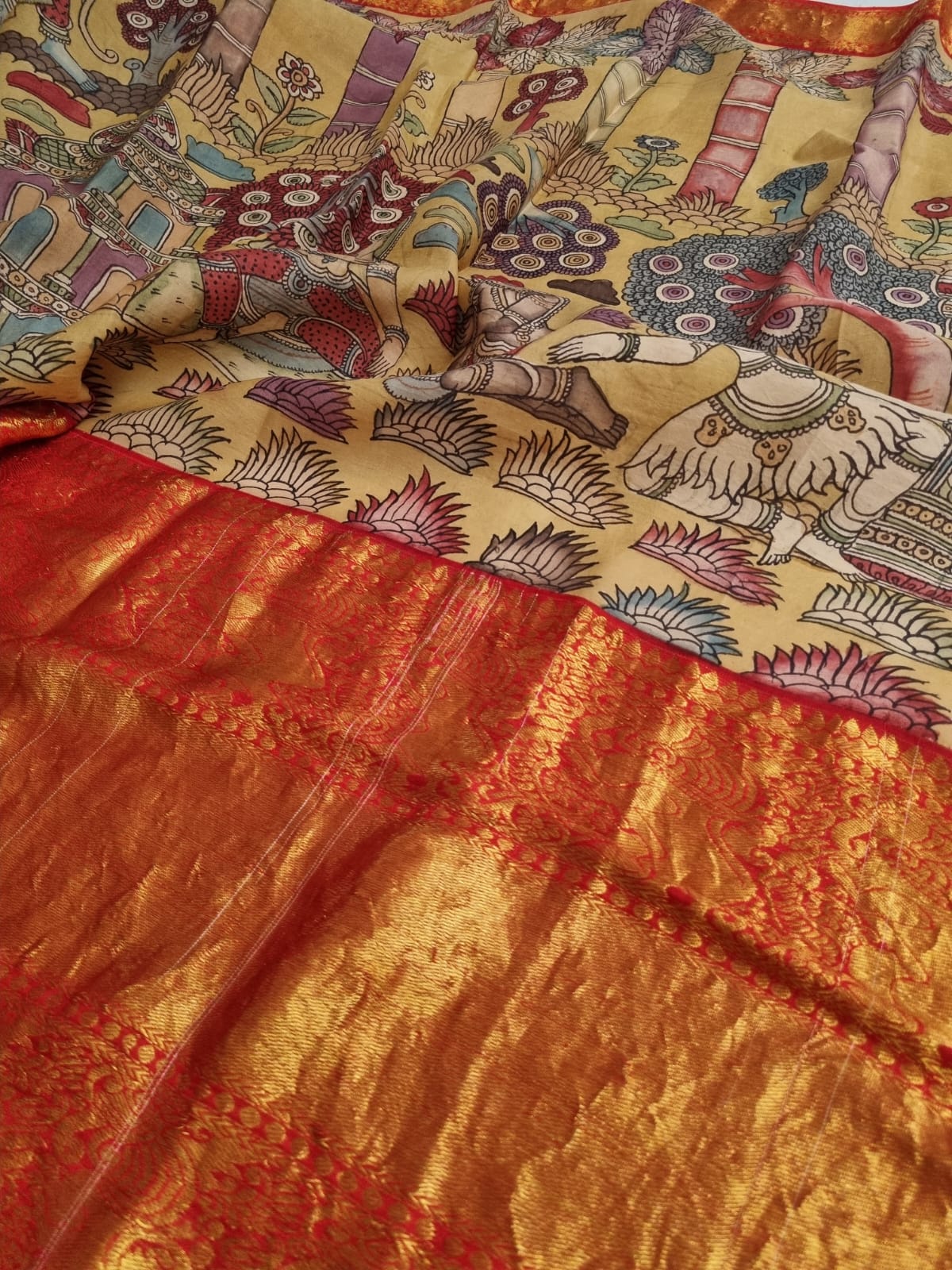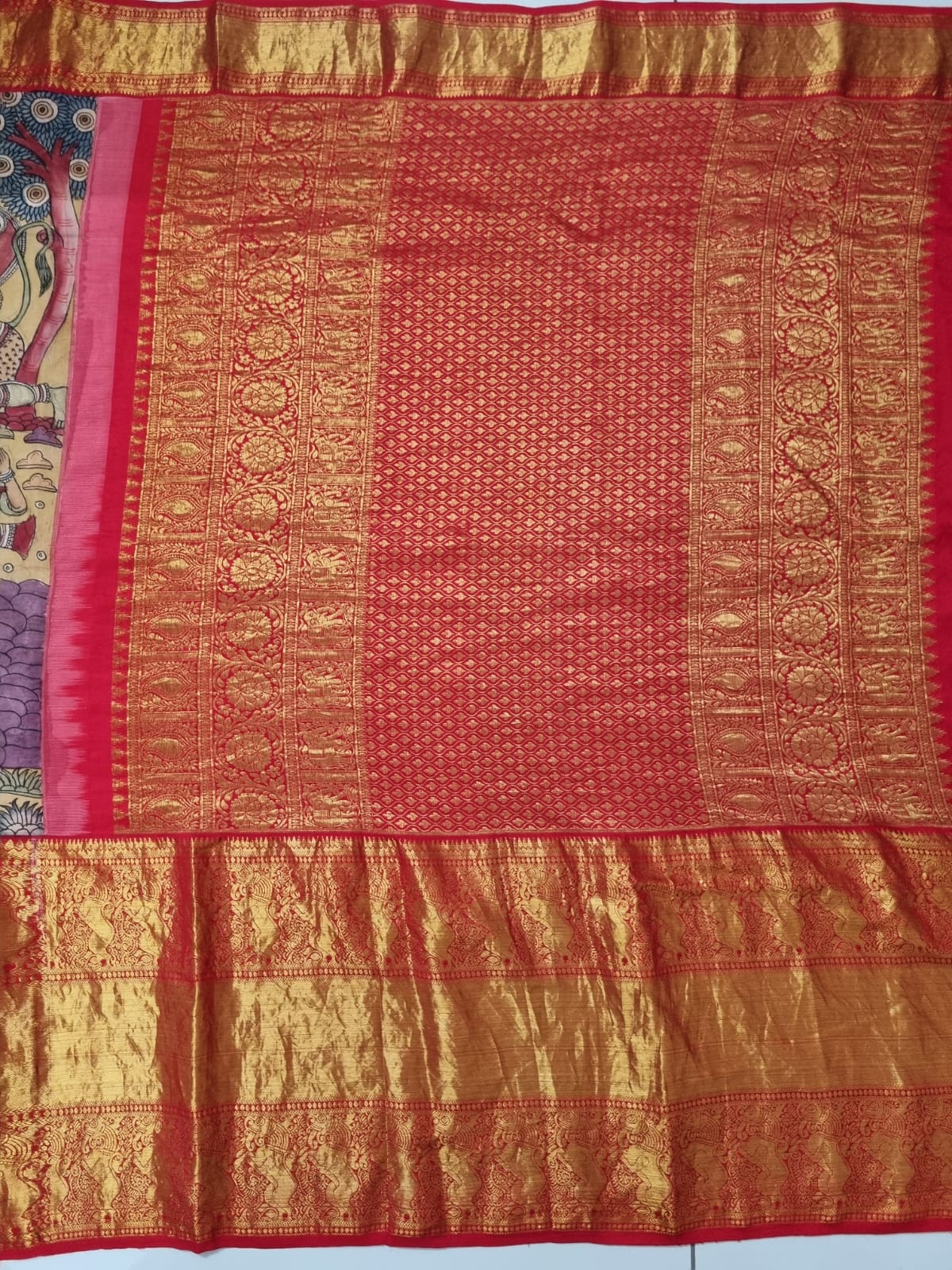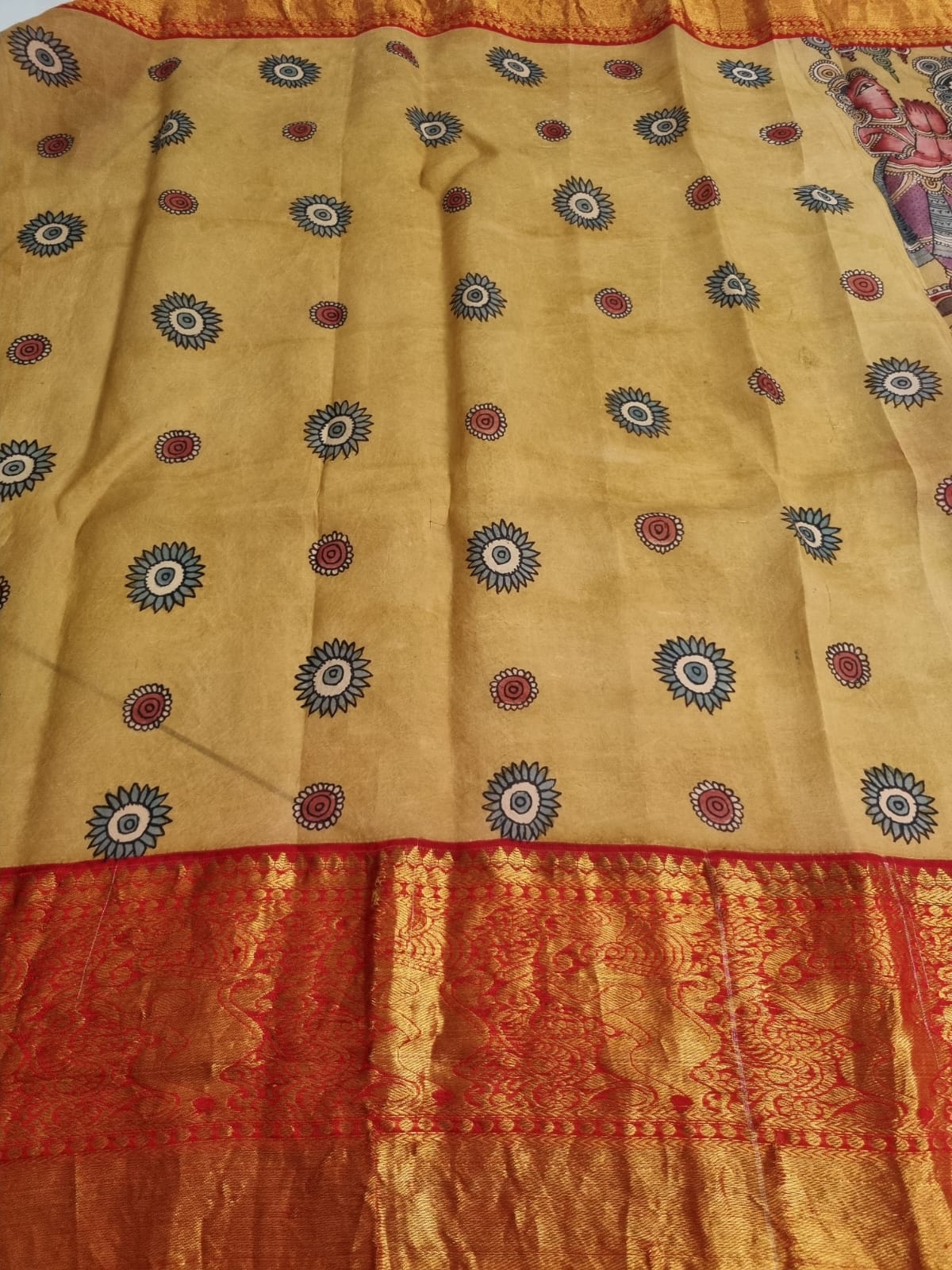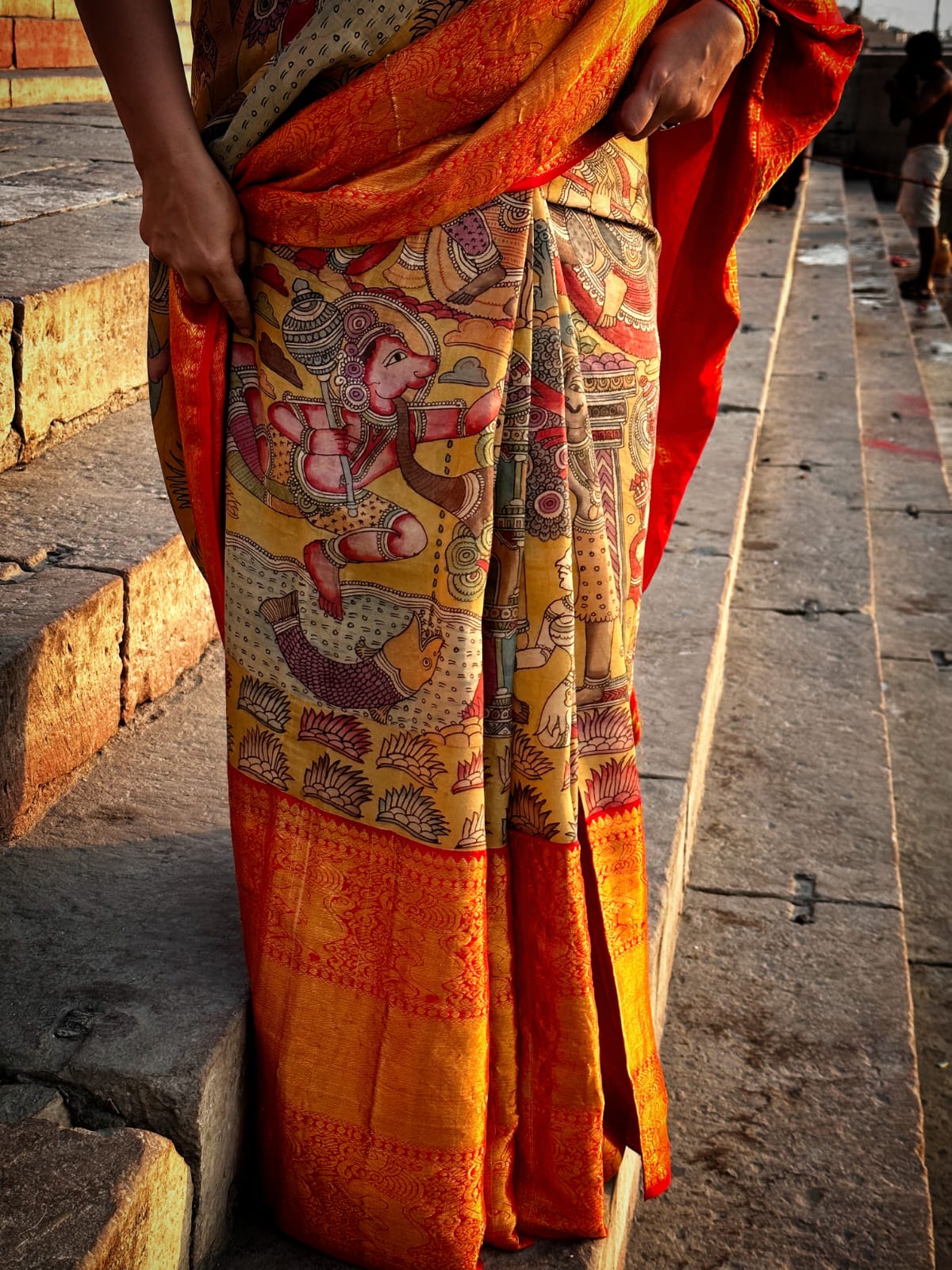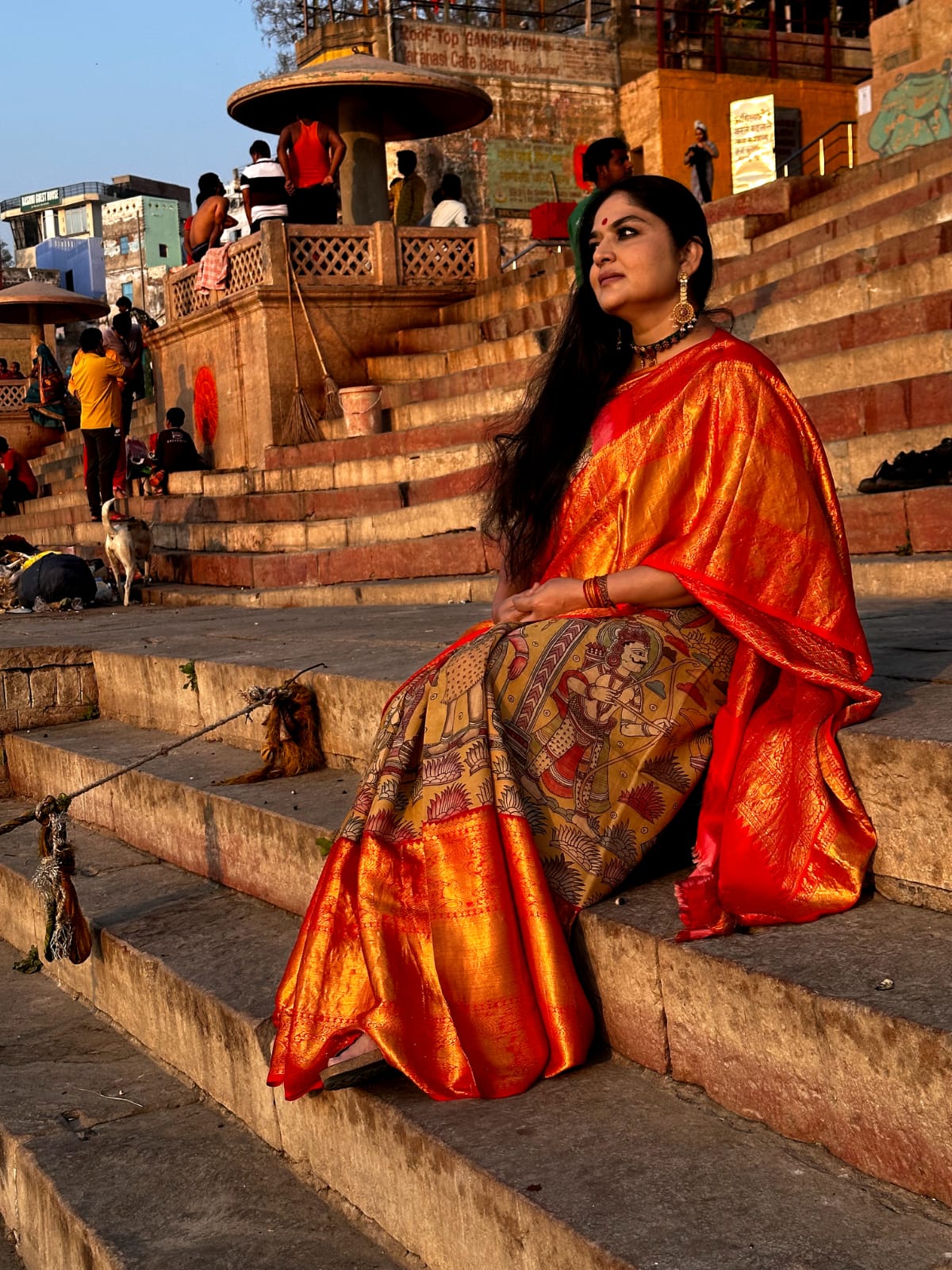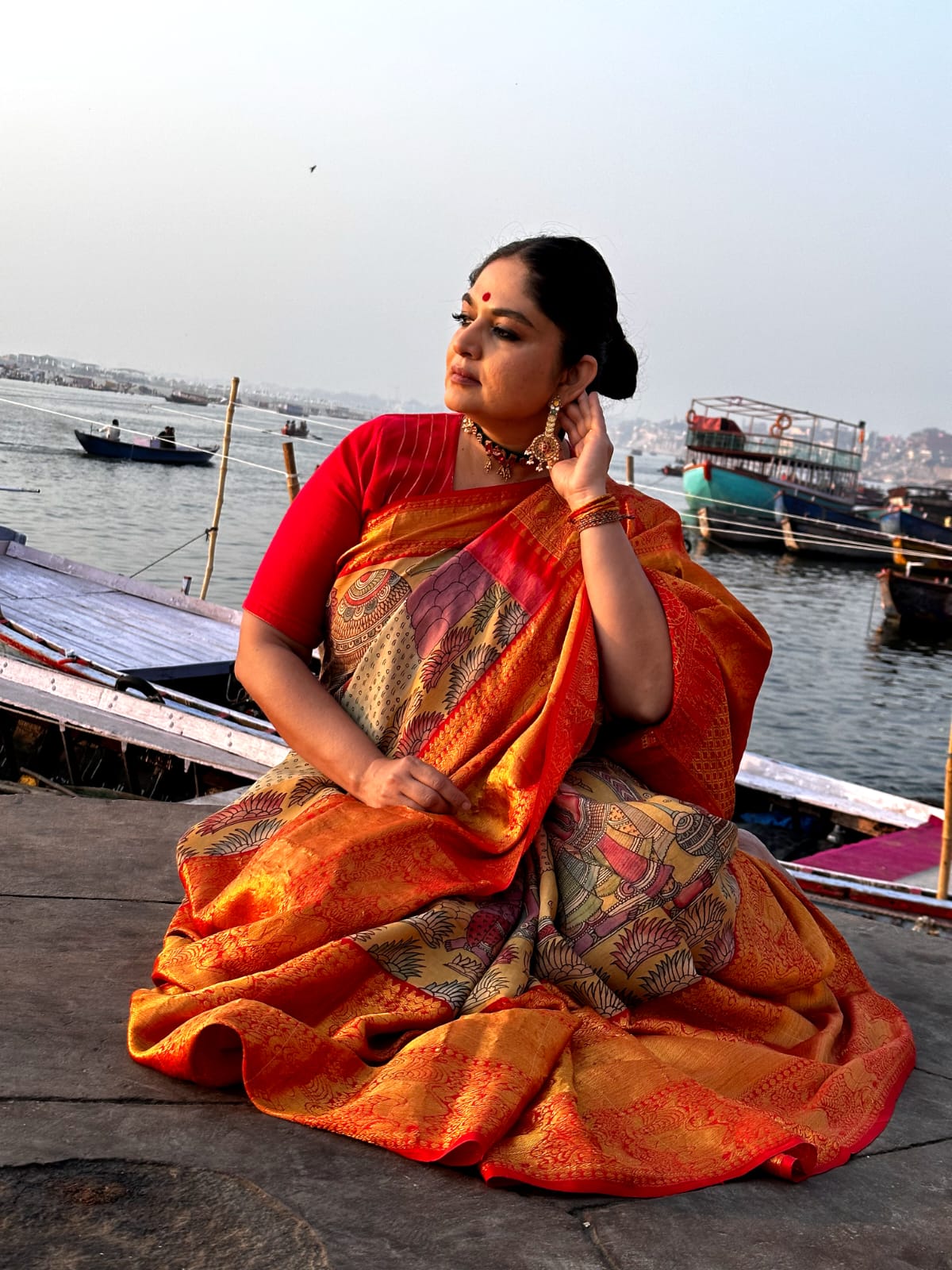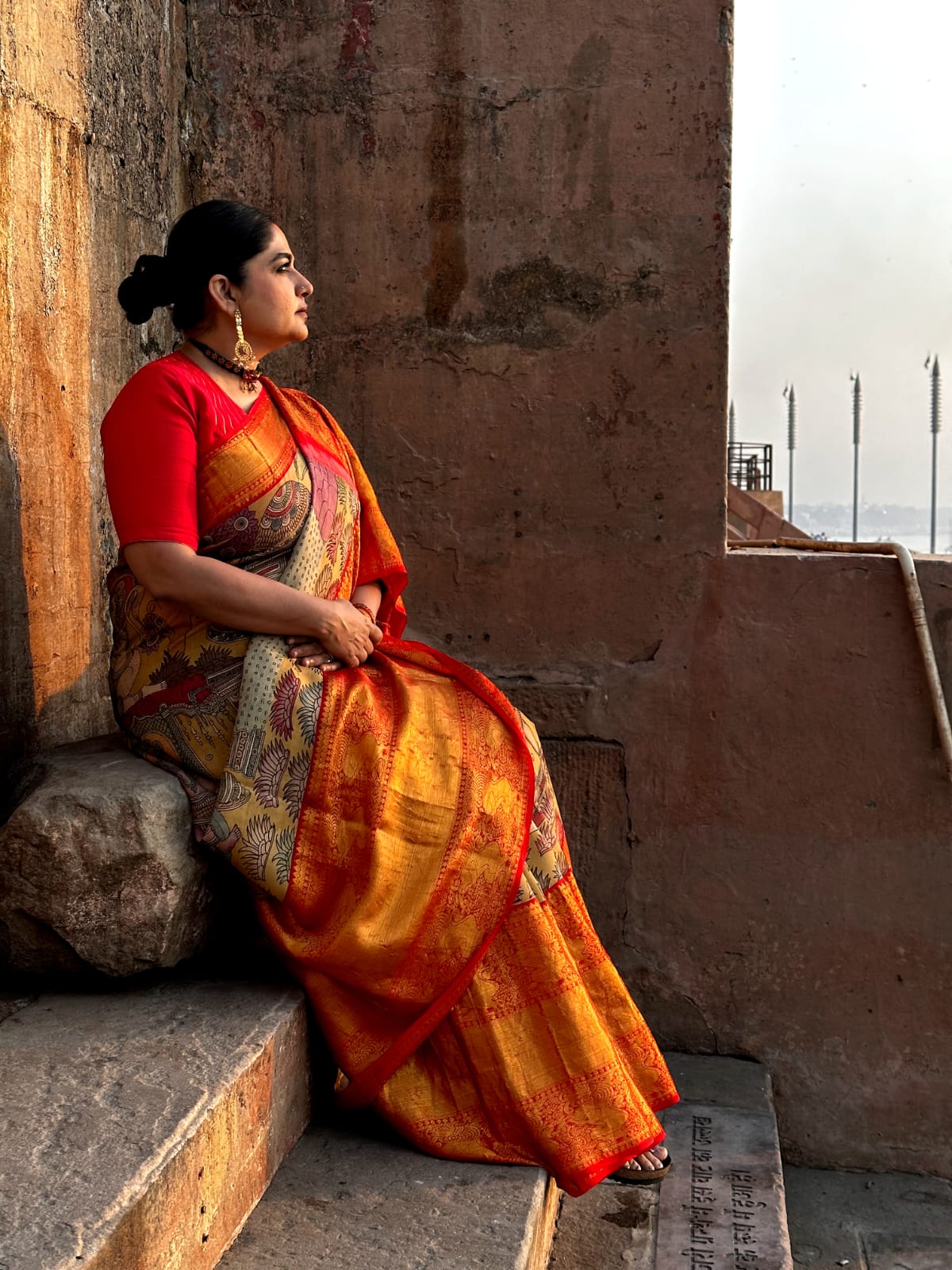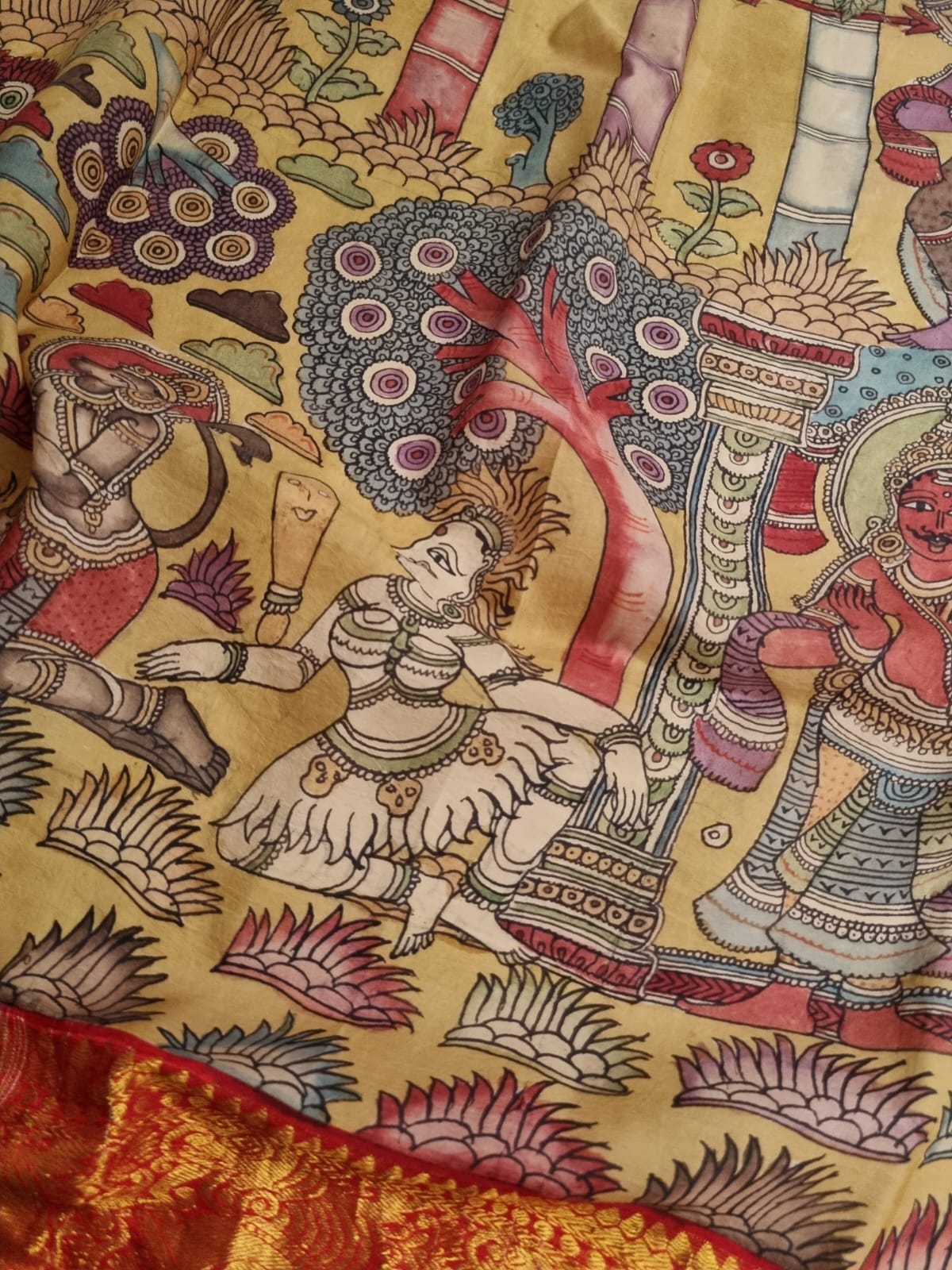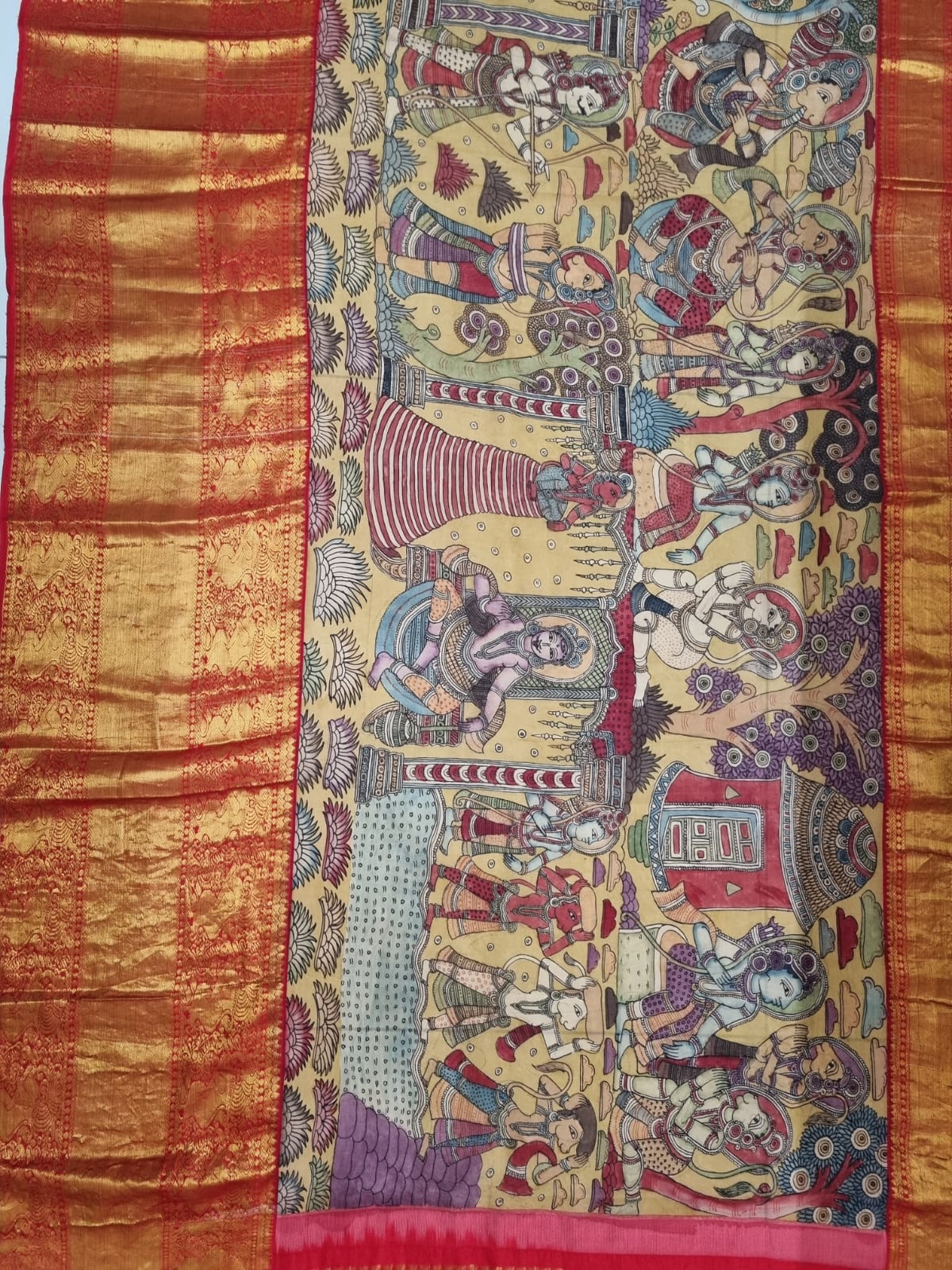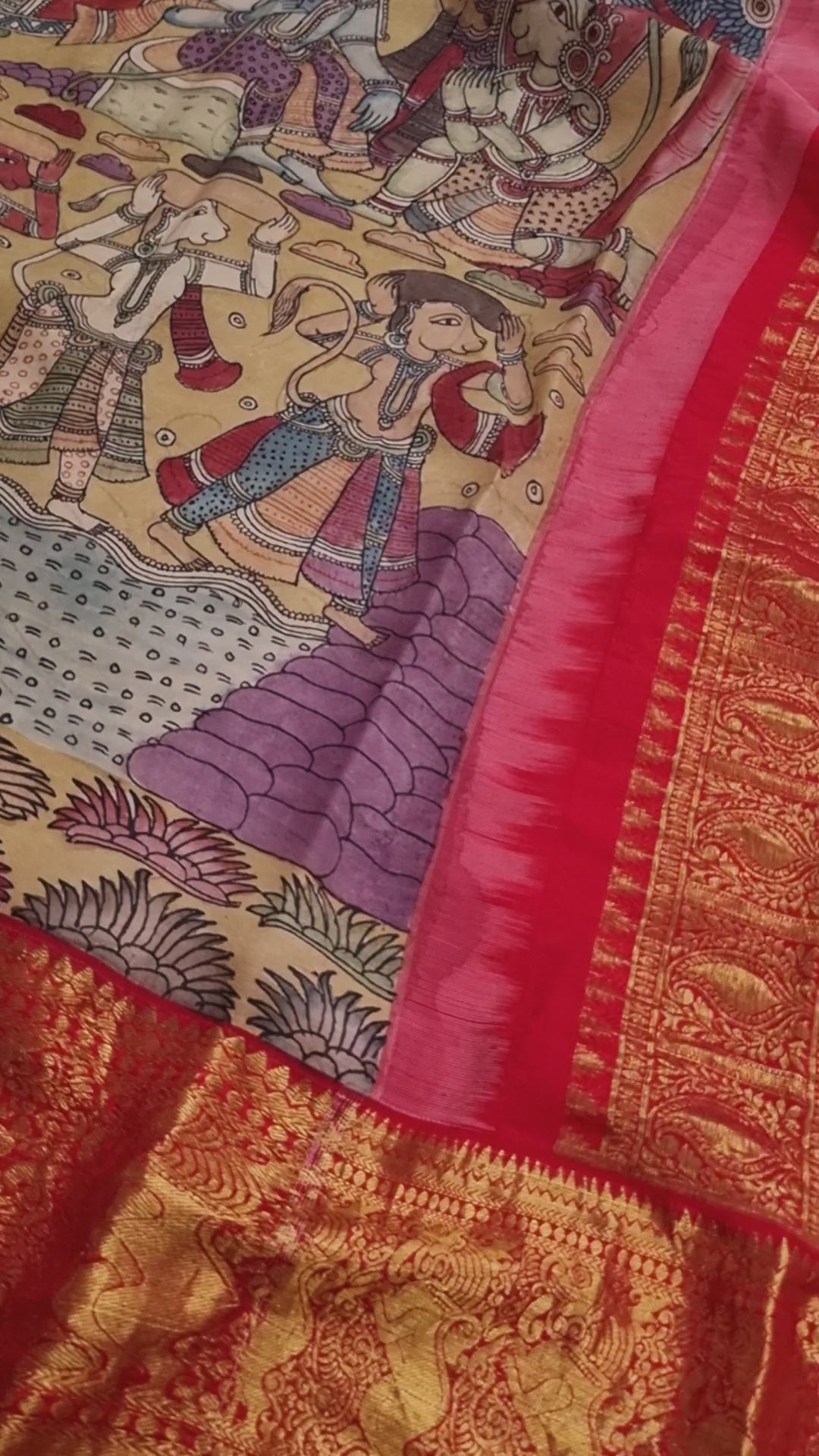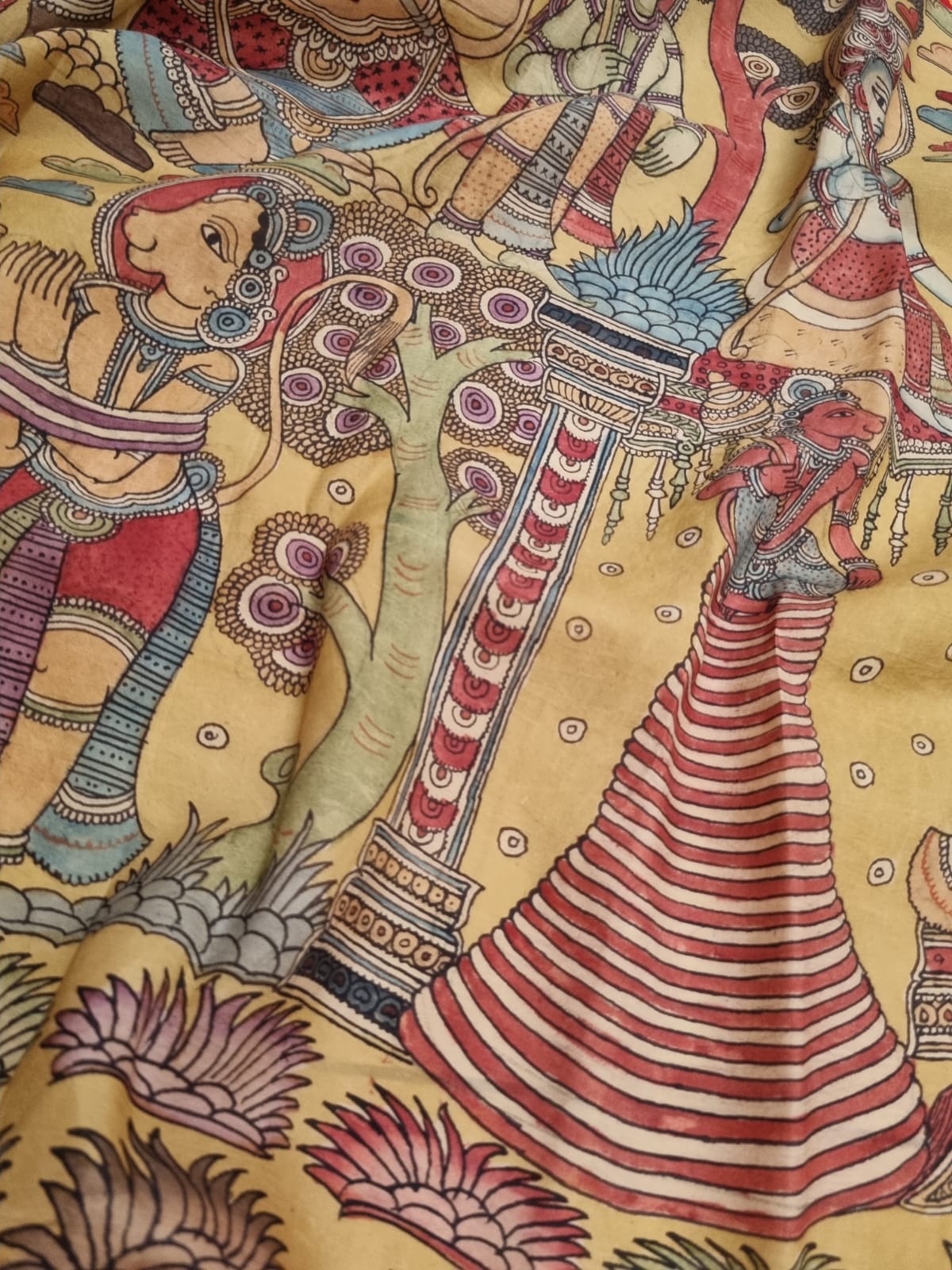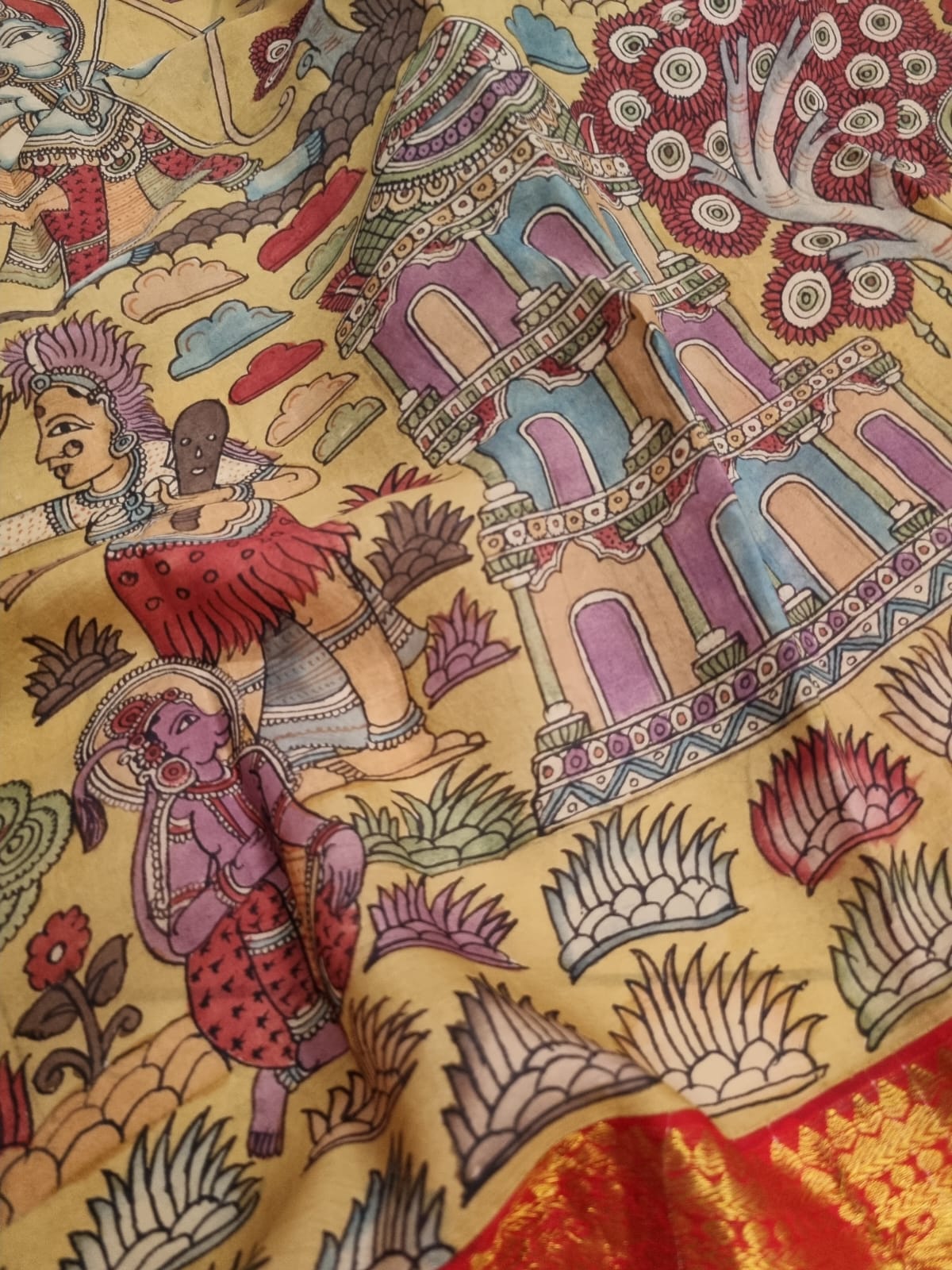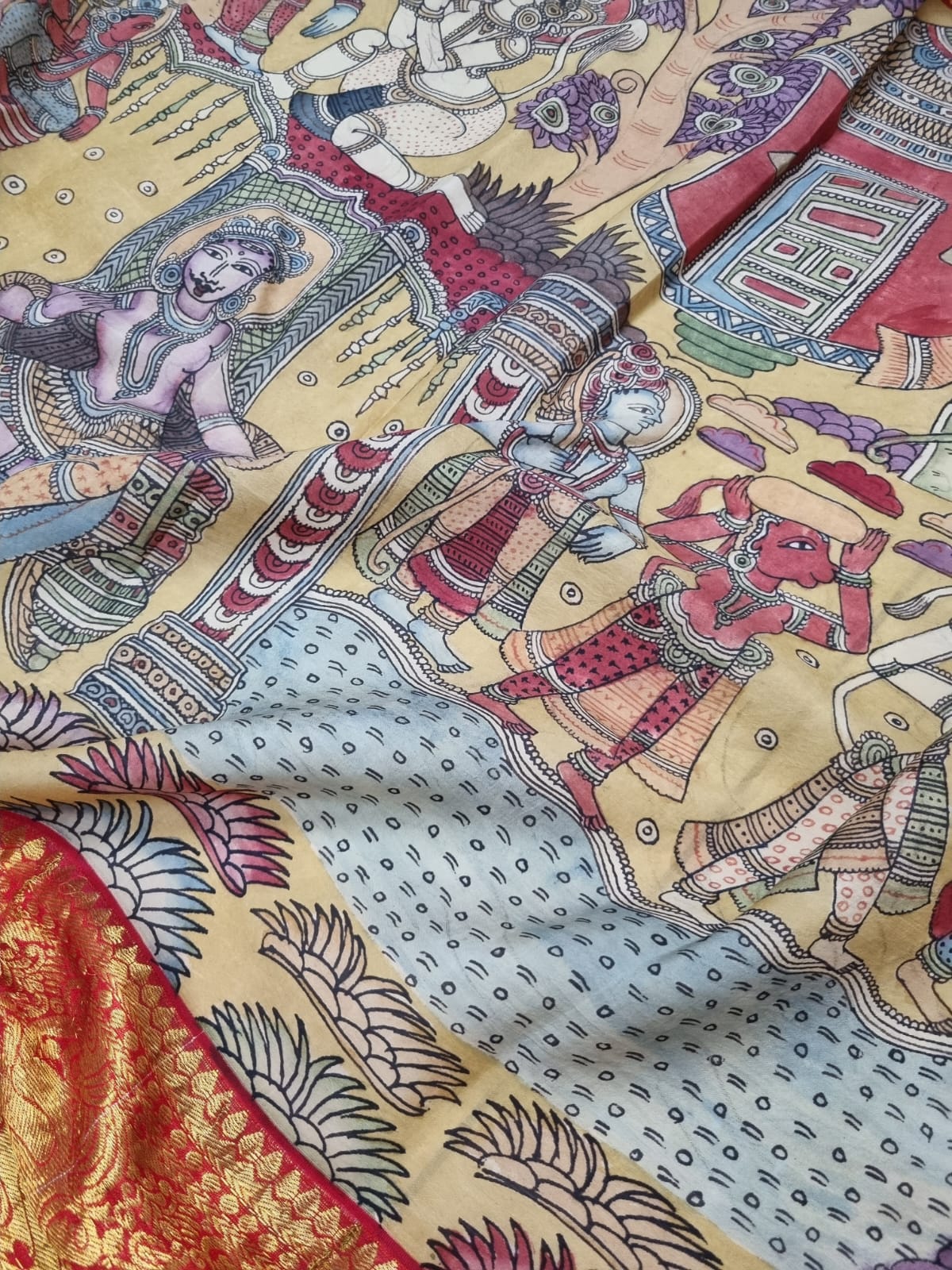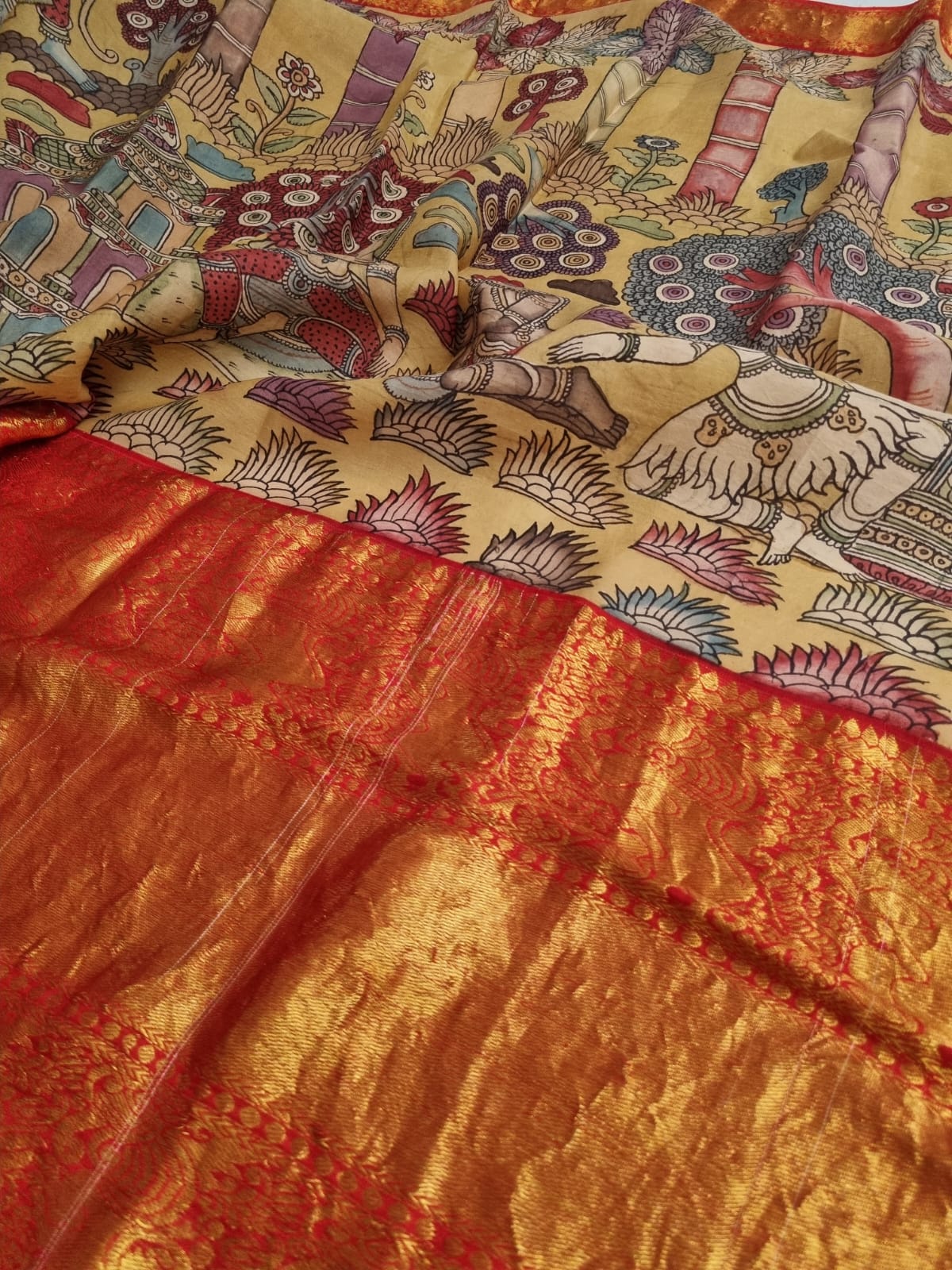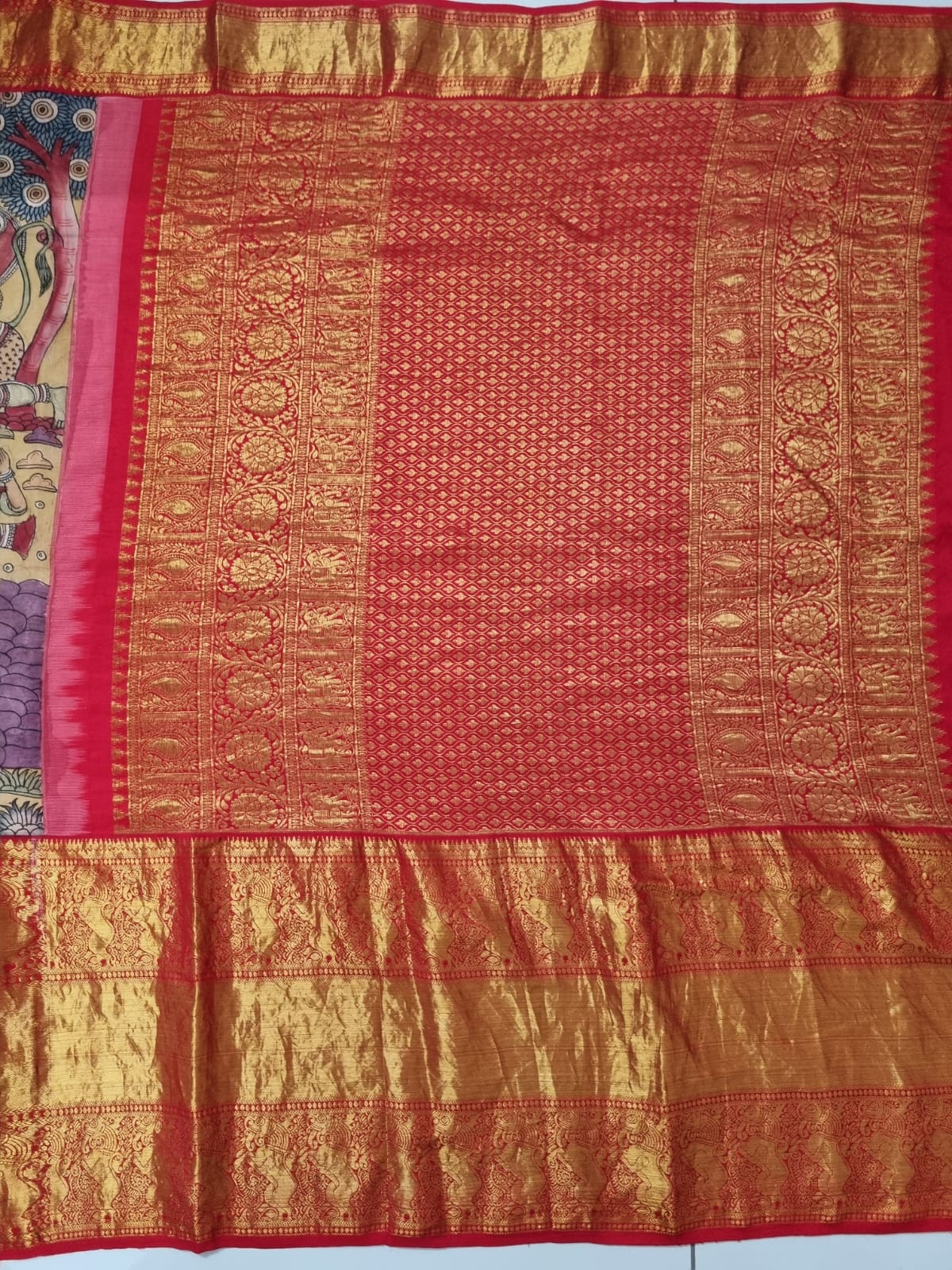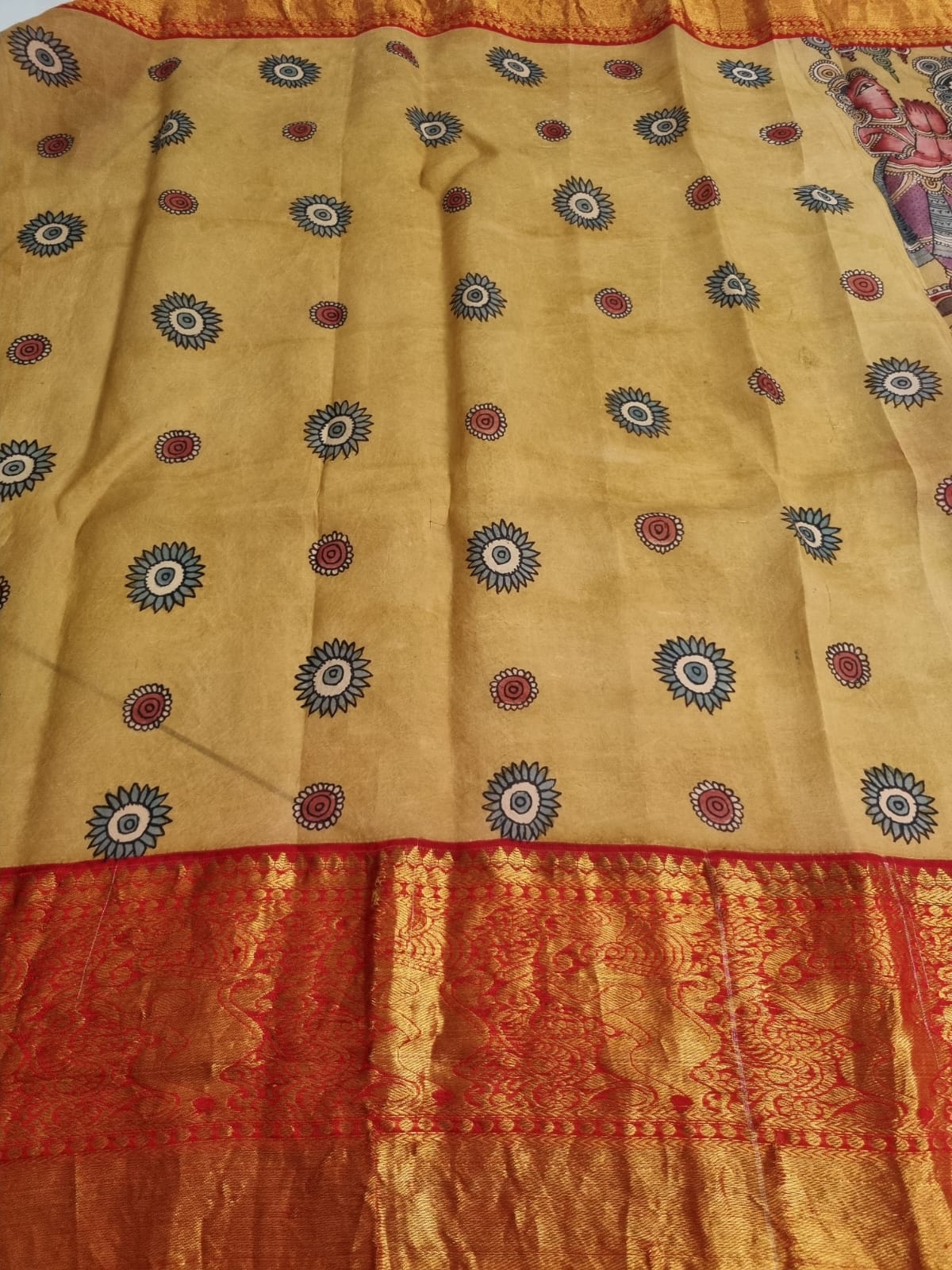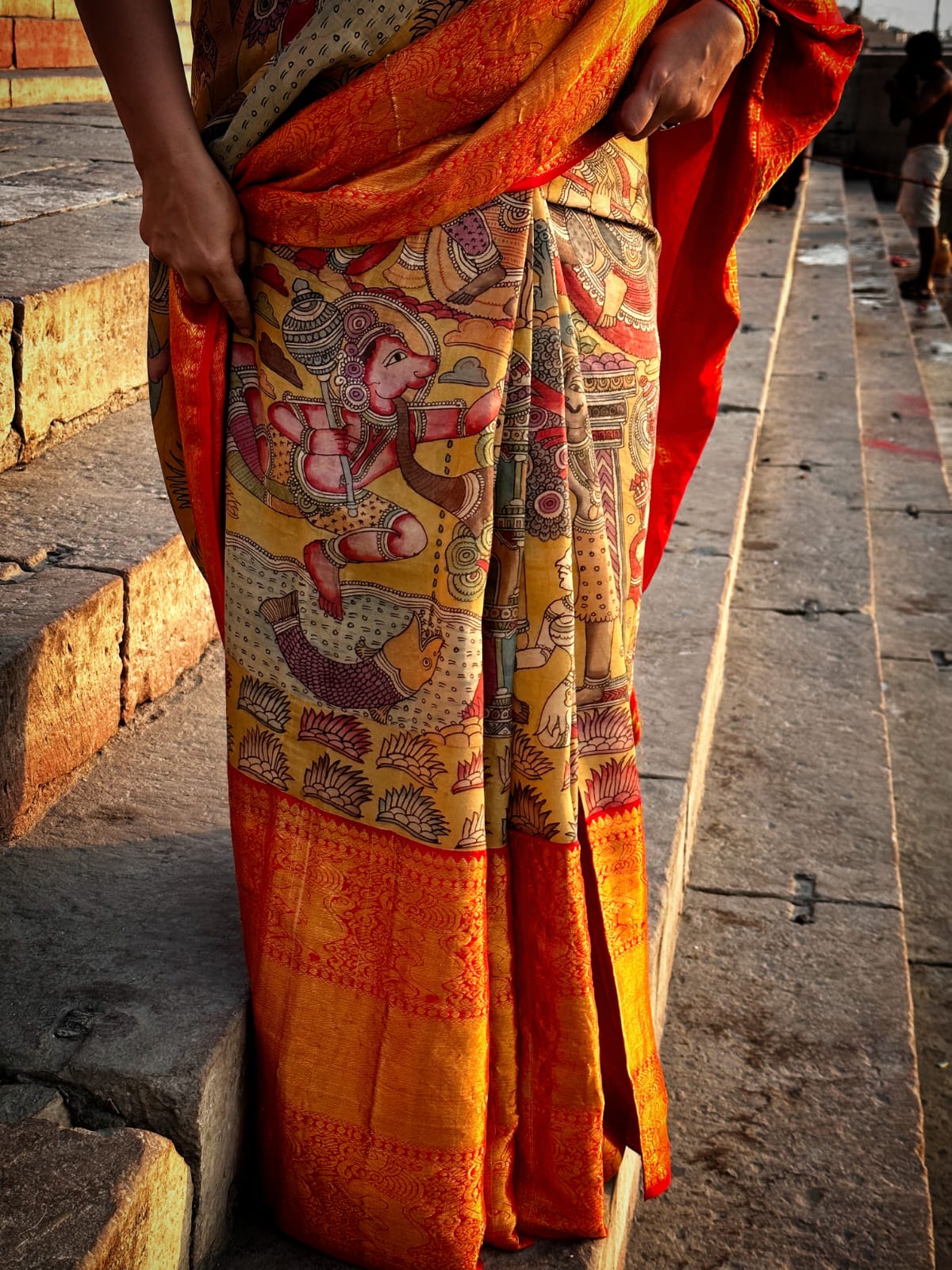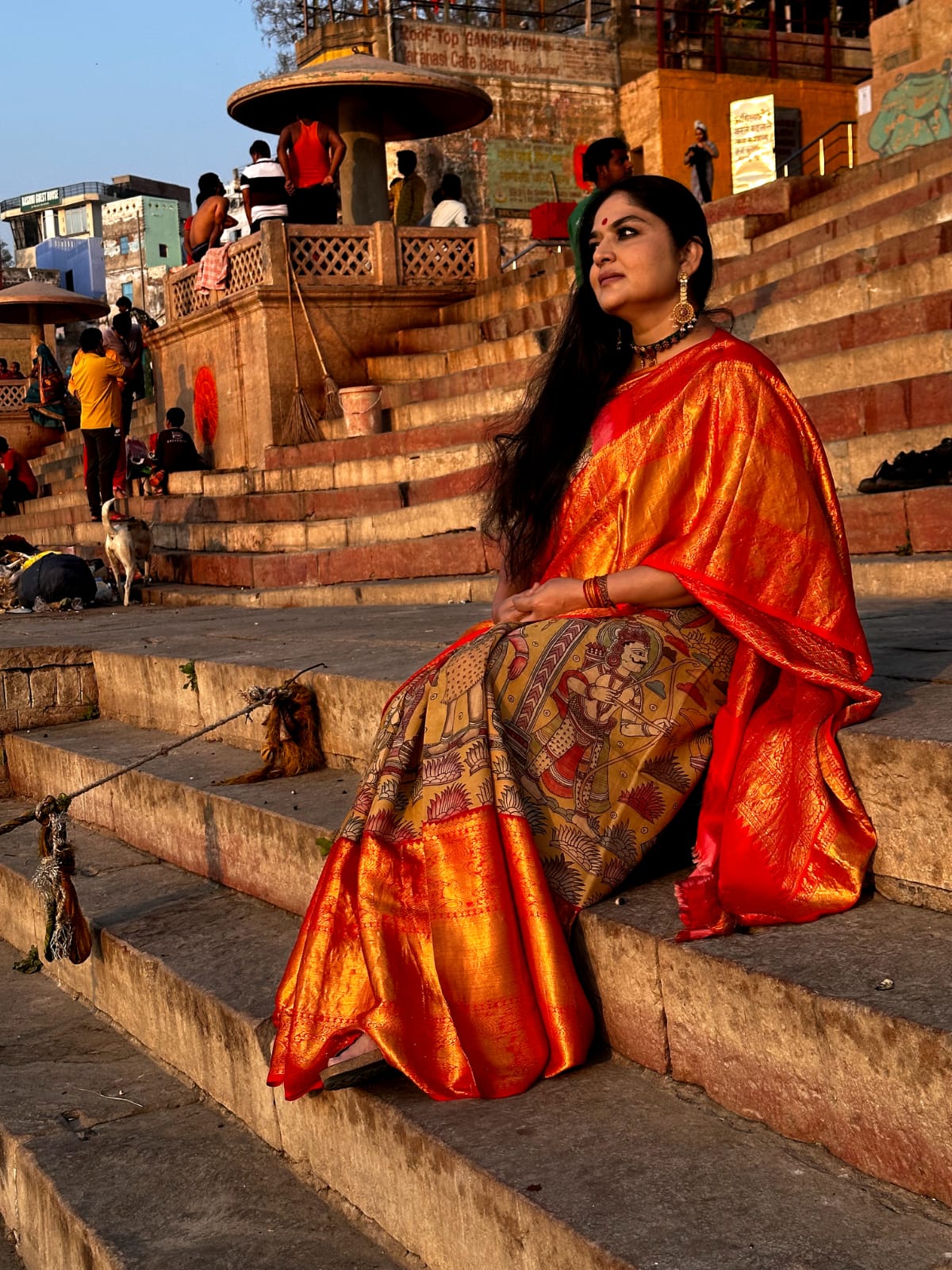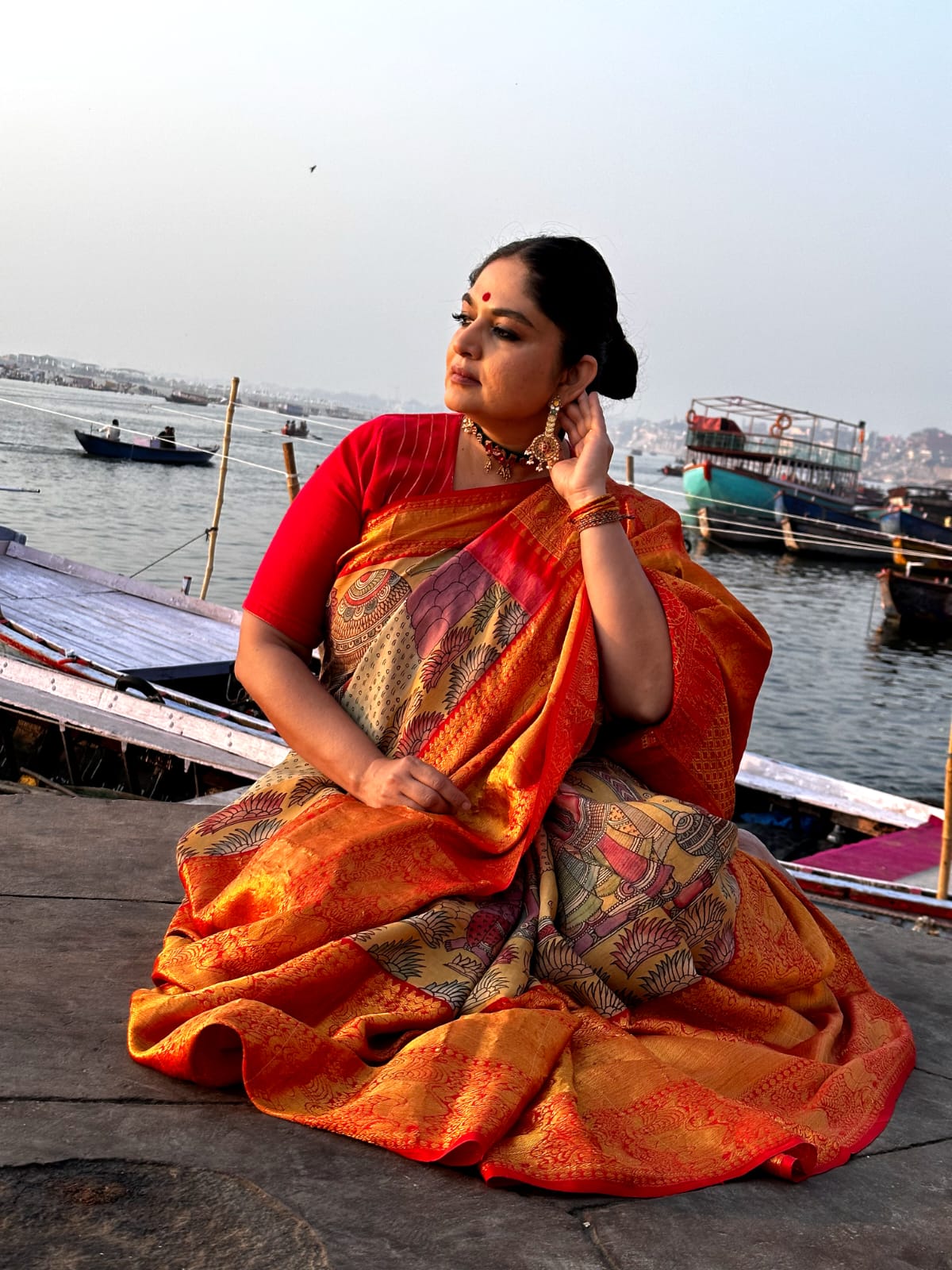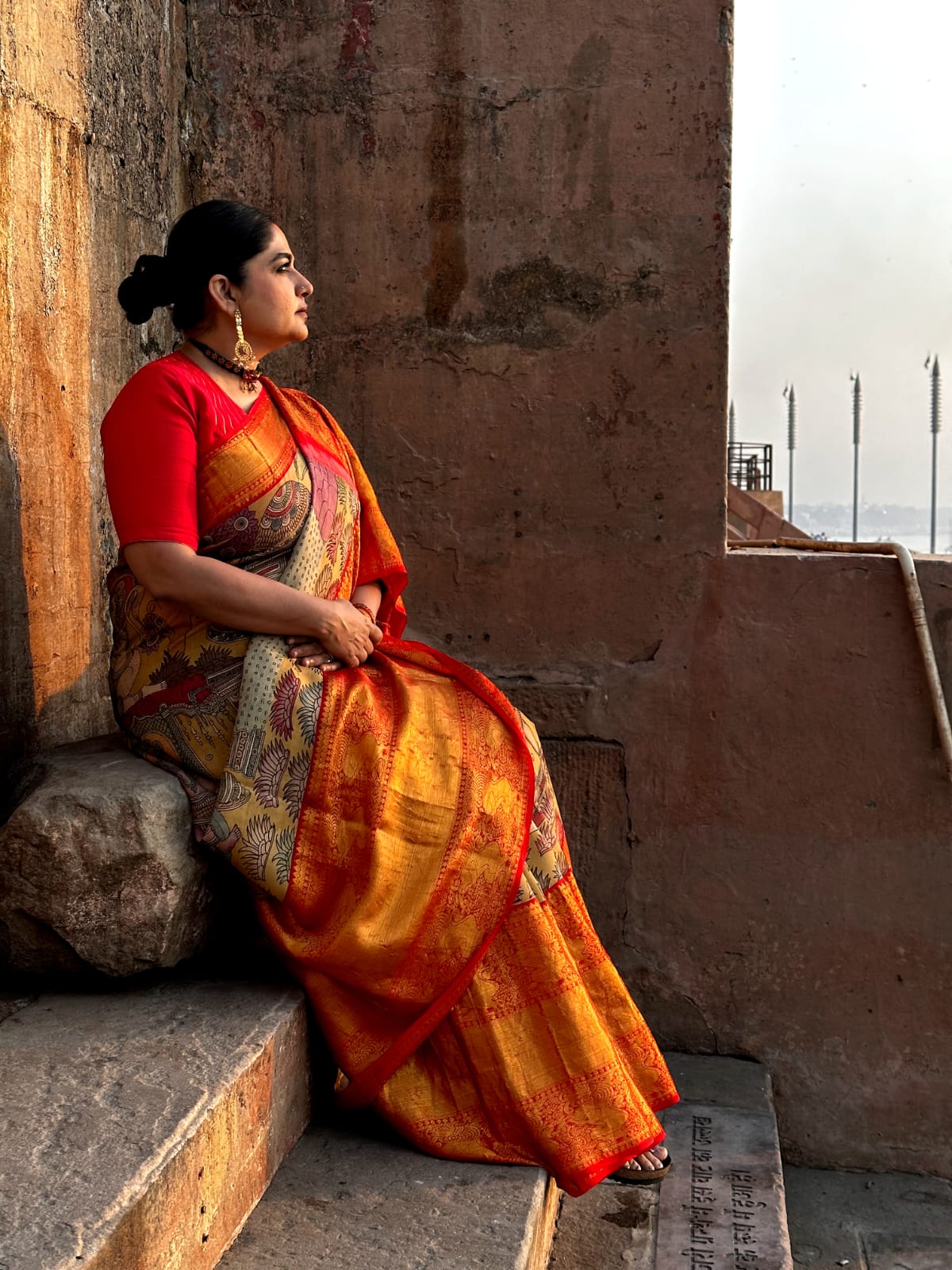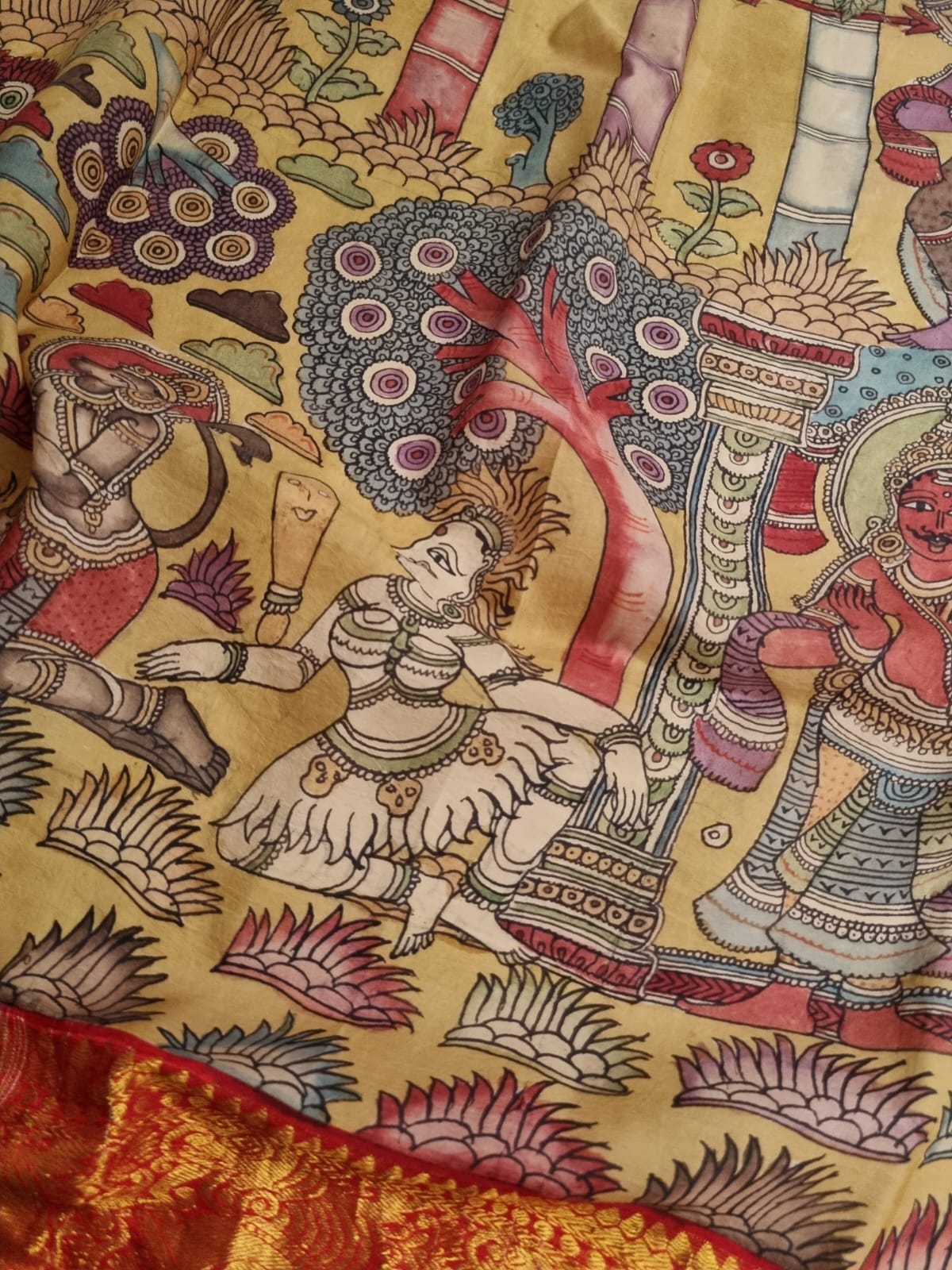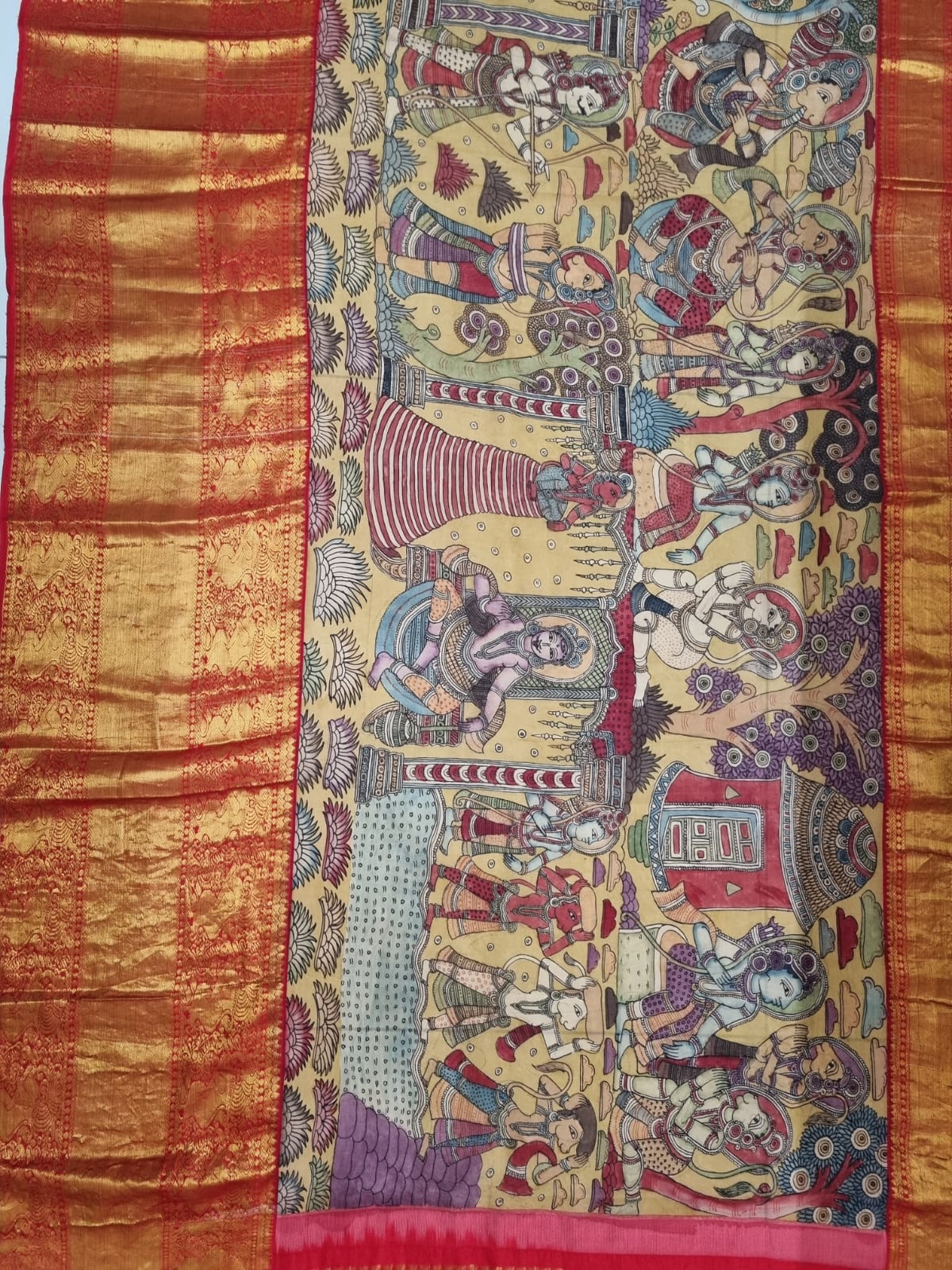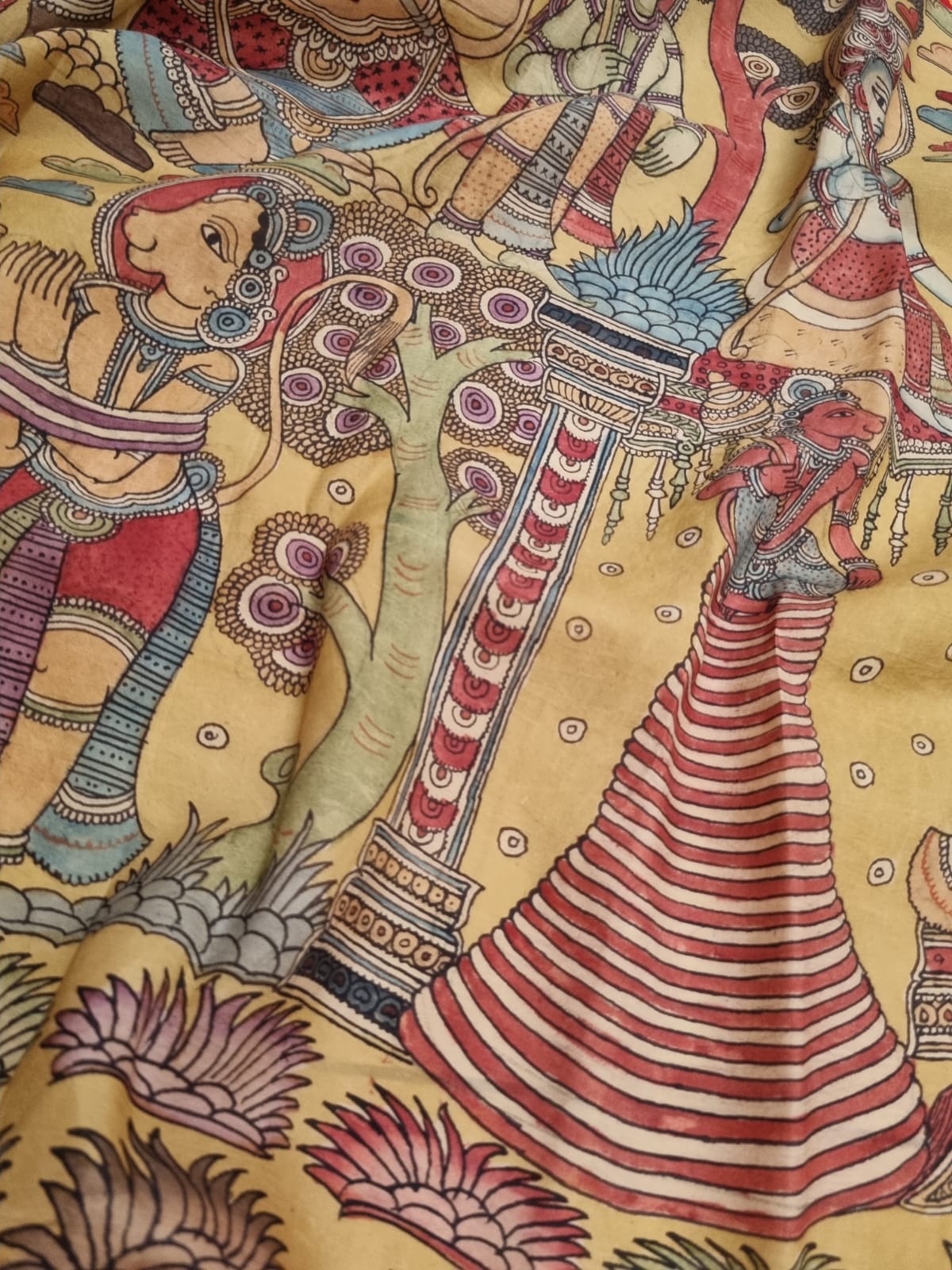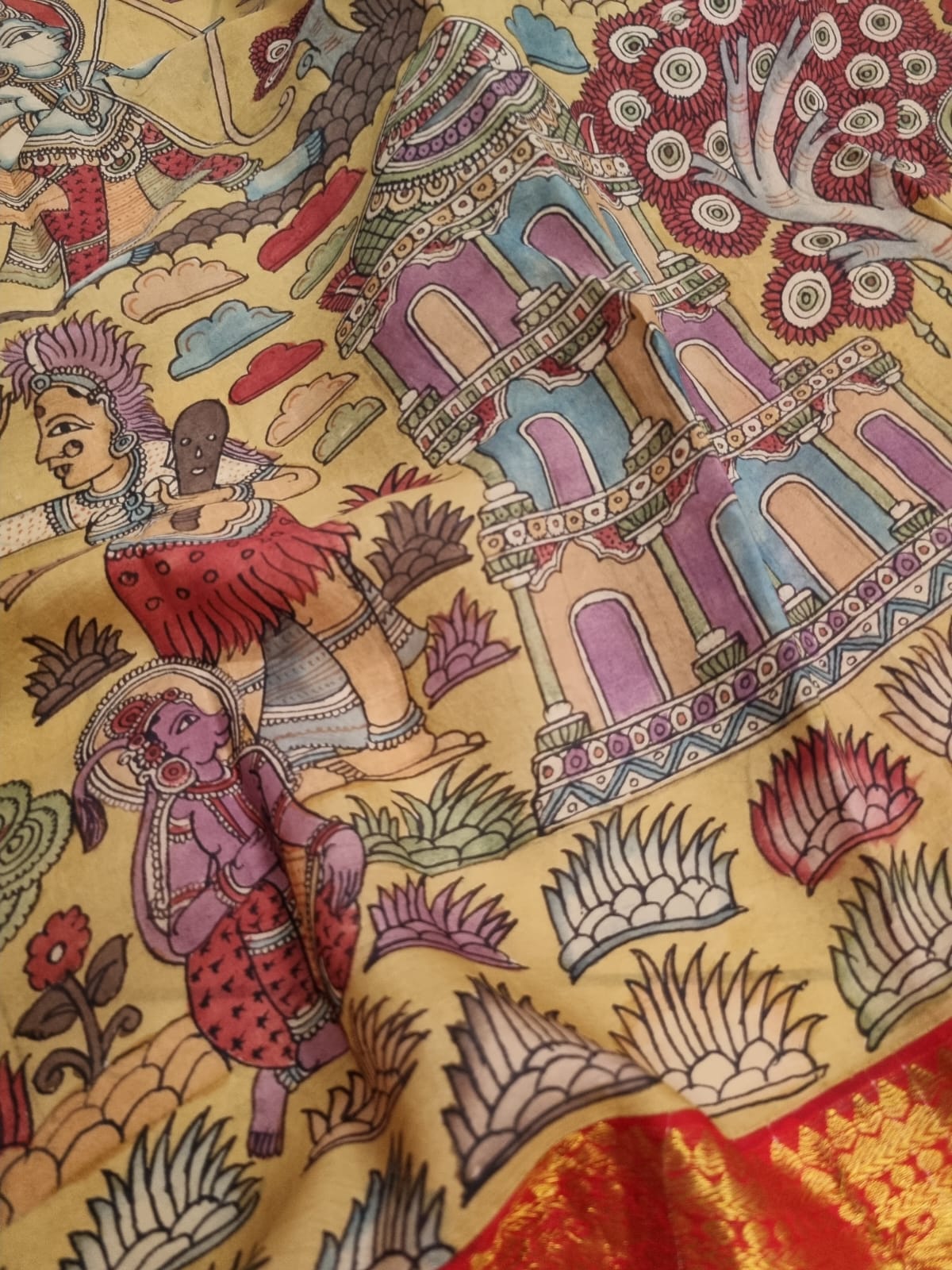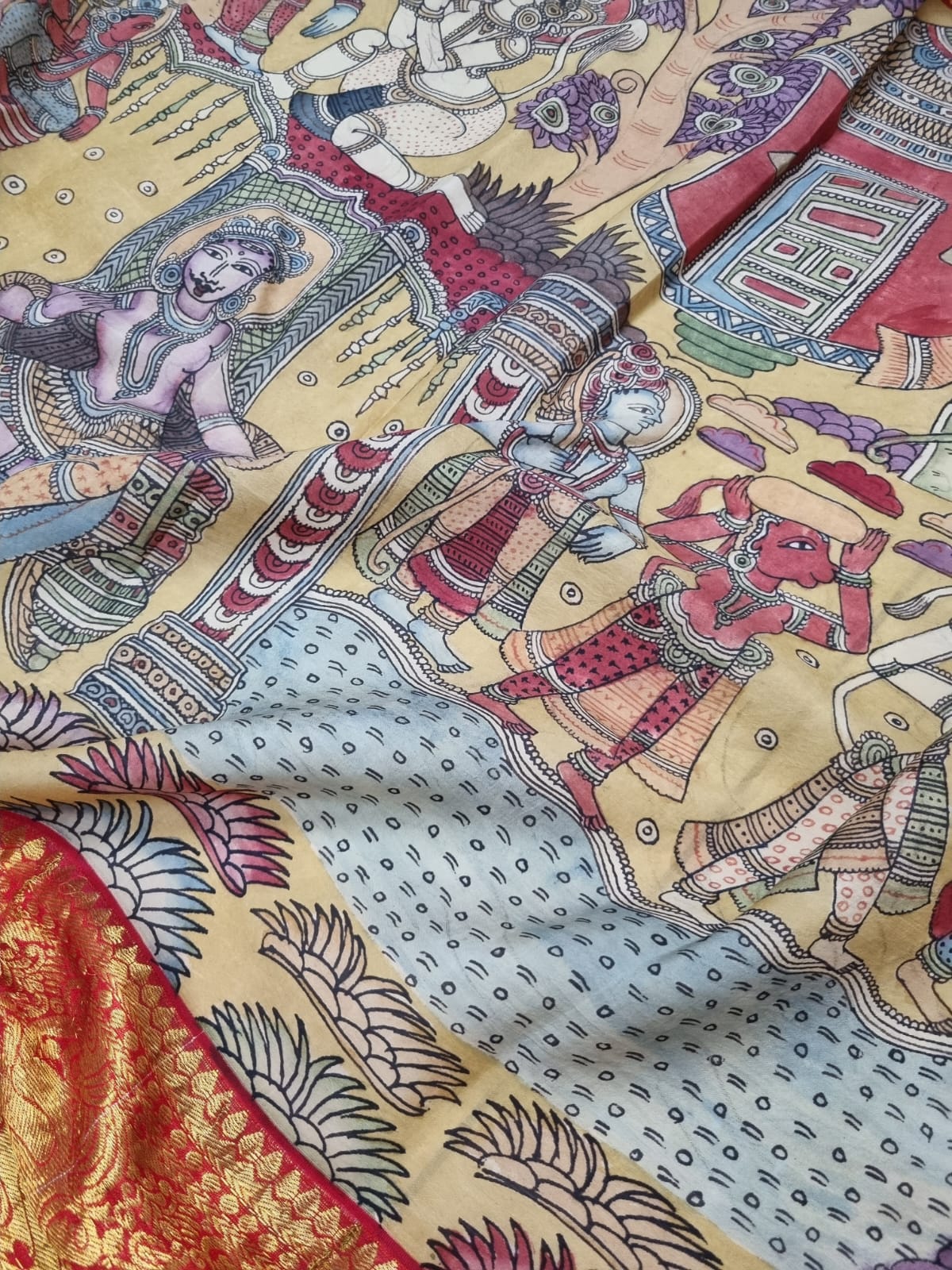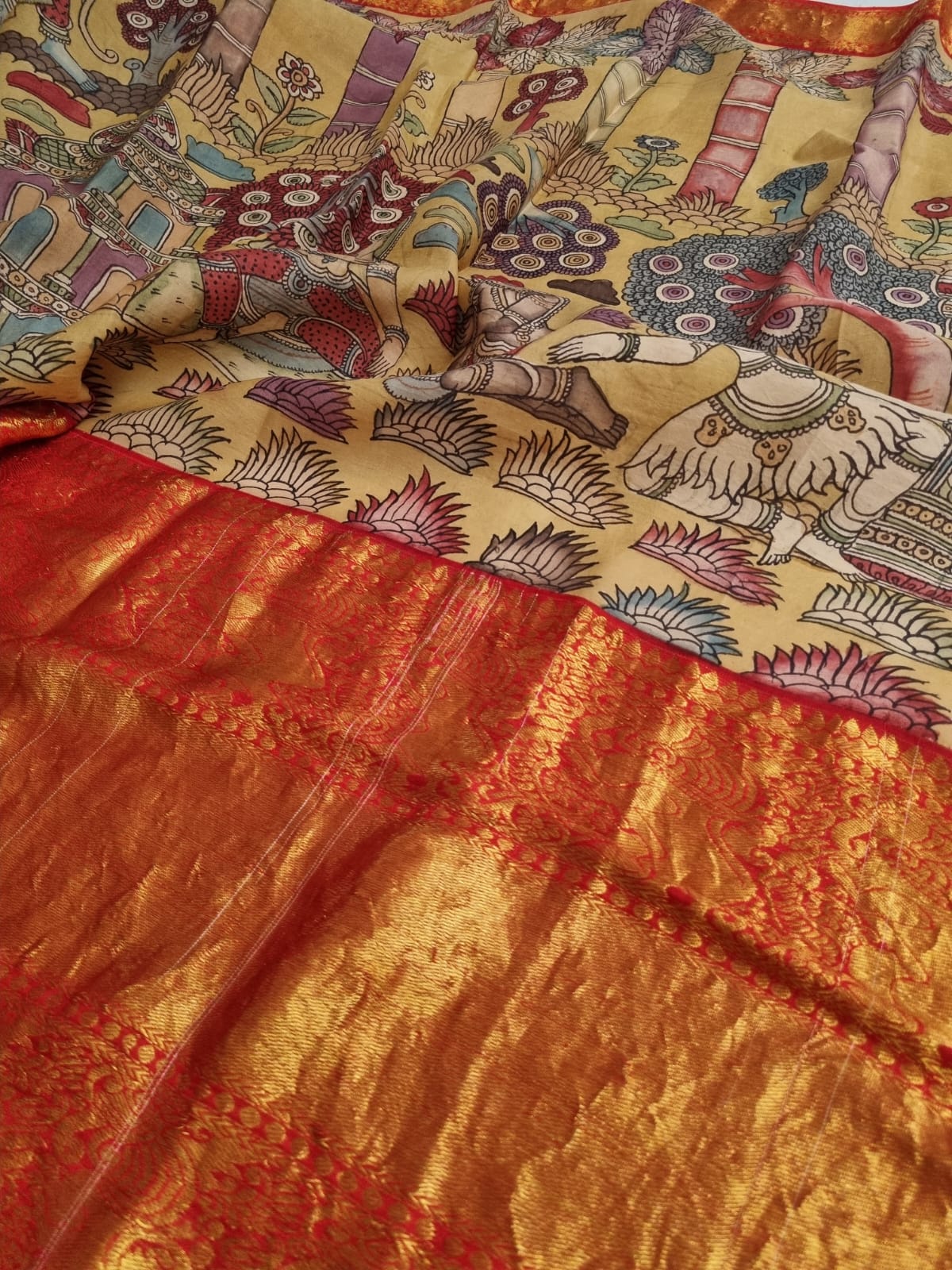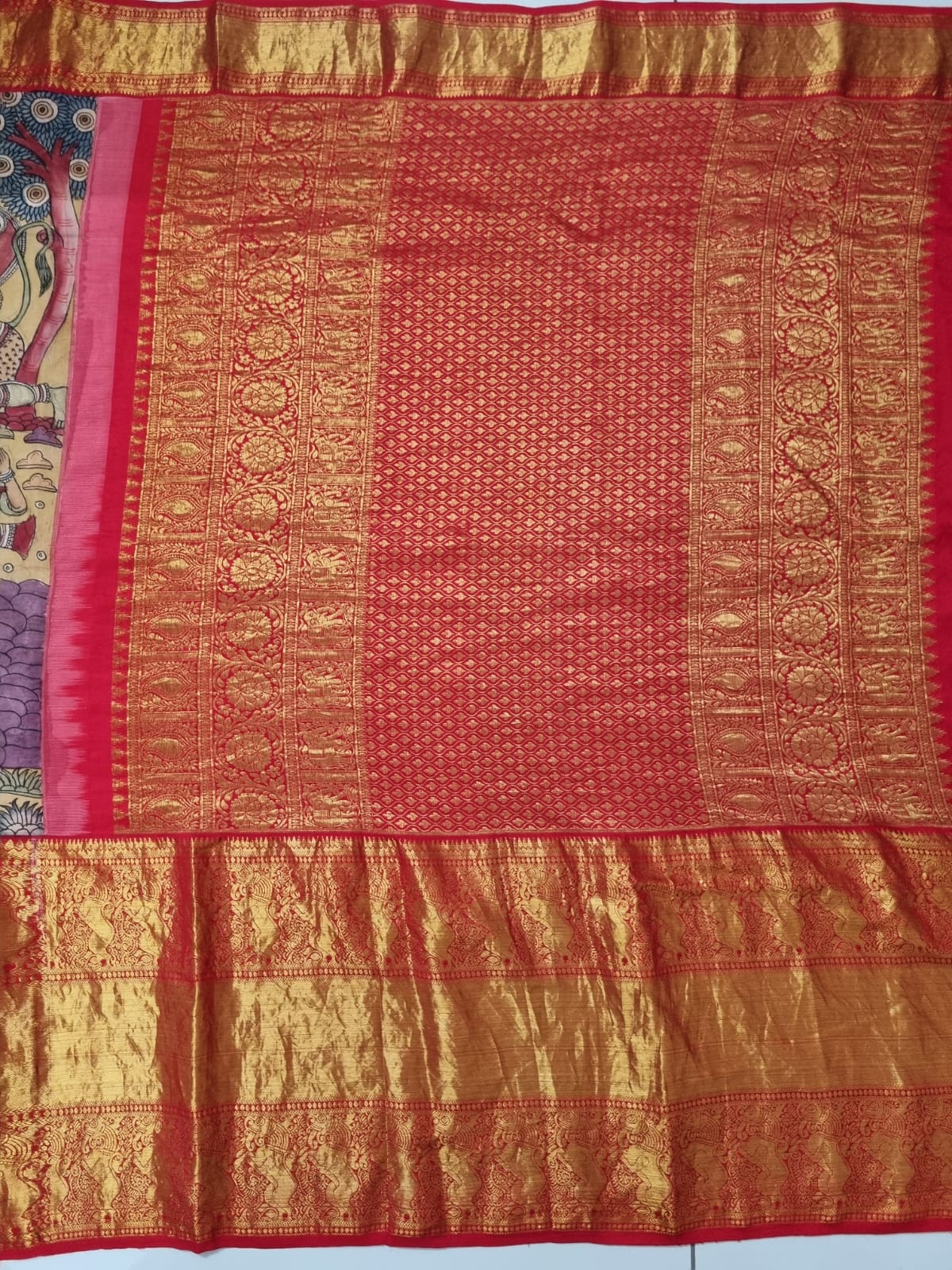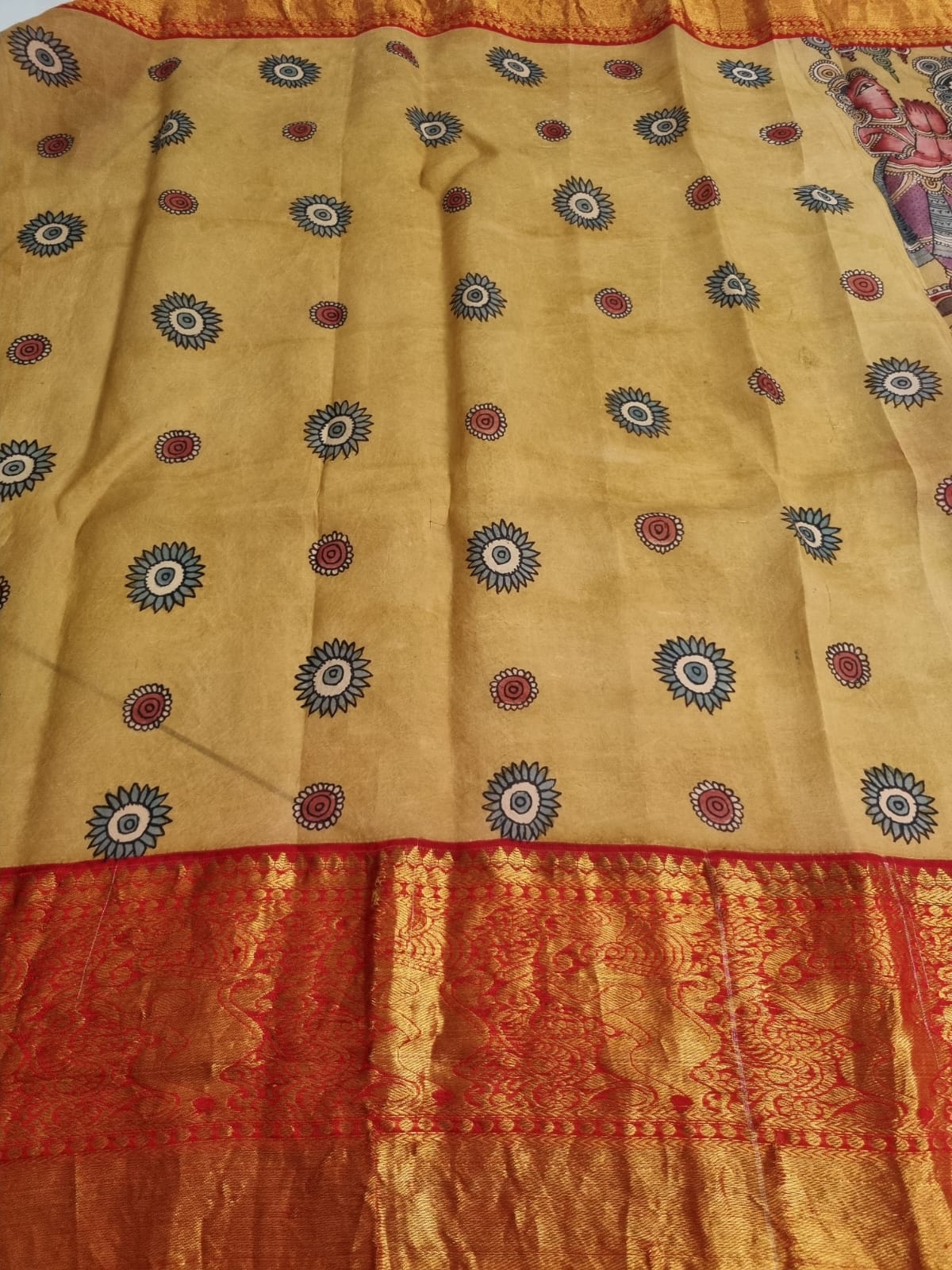 Ramayna on Handloom Kanchi Pattu Korvai Kalamkari Saree
This beautiful Saree with motifs from mythological stories is a blend of two crafts from southern India, a pure handloom silk Koravi Kanjeevaram with memorizing pen kalamkari craft using natural colors. Both crafts intertwined bringing a new grace to saree draping. 

Border size - 15 inches 
Work of master craftsmen - Hand painted on pure handwoven 4 ply silk, 2gm zari.

The outcome of labour of more than a month.
The saree comes with an unstitched blouse piece.  

Kalamkari pieces will have stains, bleeding and irregularities these are a part of the art and not defects. Please review each pic before purchase as these things are not considered defects. As we capture them carefully in all images. Kalamkari is likely to bleed because of the nature of the craft and colours used.

Please note there may be variations in colors due to photography lights and the device used for viewing. This product is handmade and may have slight irregularities that are a natural outcome of human involvement in the process.

Wash care - Light dry Clean.
We recommend light dry cleaning of Kalamkari sarees, dupattas, or any kalamkari product when needed. You must air your saree every once in a while, and also refold your drape regularly to avoid creasing at the same location over a period of time.

It is also advisable to store silk sarees or dupatta in a breathable, uncolored, muslin cloth in a dry location. Also, keep the saree and dupattas away from moisture as direct and constant contact with moisture can spoil the silk saree/dupatta and the zari. It is advisable to avoid ironing directly on the zari and also bring the silk saree or dupatta in direct contact with perfumes. Do not store the sarees in cane, jute, wooden boxes, or any surface that can catch moisture.

Return Policy - We accept returns in case of defective/damaged products only.