Gift ideas to strengthen the knot of Rakhi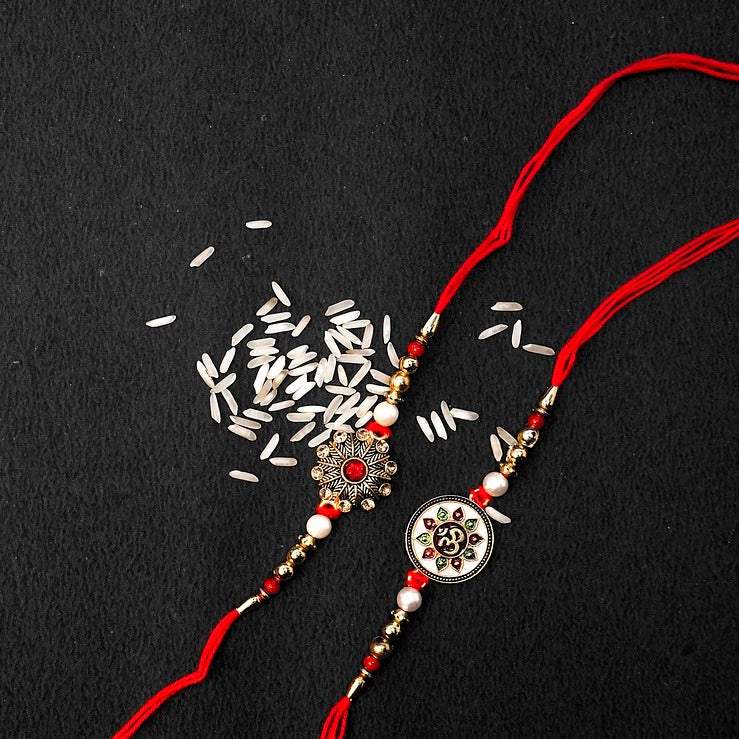 Raksha Bandhan, one of India's most celebrated and loved festivals of all time, not only calls for a meeting and celebrating with your whole family but teaches us the value of any relation a sibling shares among themselves.
Our whole existence is around whom we share most of our childhood, and teenage with. Siblings are the ones who were, are and will be with you throughout your lifespan. From knowing each other's deepest darkest secrets to sharing all your firsts together. This bond is unmatchable and unavoidably the best one. Usually, Raksha Bandhan is celebrated when the sisters tie Rakhi on the wrist of their brother's hand and the brother promises to always protect her sister at any cost, i.e. her Raksha. Rakhi symbolised not only the brother's responsibility towards his sister but also how pure the relationship is.
But it's not like you tie the rakhi to only your brother, if you are two sisters, who have been no less than a brother when it comes to safeguarding each other, you all must tie that rakhi to each other. Hence, it goes unsaid that Raksha Bandhan is a festival which lets us tell someone that we trust them and the opportunity for the other one to ensure that the former one can always trust them.
Though our dearest brother's clan are not so considerate when it comes to gifting, and as a sister, it indeed is very annoying. So this article is especially for boys, the brother for whom we have shortlisted a few of the best gift options, which will not only make your sister happiest but will also strengthen your bond of rakhi.

Here are some elegant, thoughtful gift ideas:
Clothes:

Though clothes is a very vague term to categorise the statement pieces you can gift to your sister. Because it covers anything and everything. But if you are wise enough and would gift something extremely particular and special to your sister, she won't stop adoring you.
Kapaas Katha has a really amazing collection of traditional Sarees, Kurtas, and Dupattas, which are quite literally a women's jigar ka tukda, cause we are yet to meet a woman who says no to any clothes as a gift or otherwise. And if a woman would get an original handcrafted bandhani, kalamkari or even cotton silk from her brother who has zero to no idea about these traditional clothing, then she's meant to be on the top of the sky because it is just not a piece of clothing but it shows the efforts put by and for someone you love, with all your heart.

Earrings:
The one accessory that is enough to elevate your sister's whole look is a perfect pair of earrings. No matter whether she likes it subtle or like it all extra, earrings are something that every woman needs and love with all her heart, and so will your sister.
Earrings have always been a  part of women's life and getting them as a gift is even more special, the thoughts of why someone chose a particular piece of earring for them and what must have gone through their mind is very intriguing, as there are different type of earrings, be it hoops, jhumkas, small one, detailed designed one or minimal.
Well, it does sound intimidating, and it is indeed hard to find what would your sister like, only if you could find them all in one place, i.e. at Katha of Jewels. Yes, you can find a variety of silver, as well as colourful earrings, be it modern or traditional, there are plenty of options to choose and adore from.
You must check out all our handcrafted various themed earrings, full of colours that won't only mix and match with her outfits but also fill colours in your special bond.

Necklace:
As a sibling is incomplete without the other one. No matter how different they are, they do complement each other whenever they are together, and together they are complete, one of a kind, better than all.
Necklace and earrings are one such pair and though they do go alone, because they both have their own charm to reflect, when they are paired together, they literally do outshine all the beauty in one person.
Choosing some stylish statement pieces for your sister would not only shock her with the history of your taste in jewellery but will add stars to her beauty as well.
Lucky you, to get some exclusive pieces of handcrafted chokers and necklaces at Katha of Jewels.
Customised gifts:
Who doesn't love gifts from all your favourite brands, it's literally the day, except your birthday when you can expect your sibling to be nice and lovable. But getting a customised gift is a brownie point and nothing can match it.
So if you were decisive and were not convinced enough, it's because you do want to put extra effort into your sister and want to go beyond materialistic things. It's like old times when a bar of chocolate meant more than any branded watch or shoes. There are many customised gifts that you can think about gifting your sister like a photo frame collage of all your childhood embarrassing pictures, or a customised letter to shed some happy tears on the day. Anything gifted from my heart with pure intention is what matters the most to anybody and hence, to your sister as well.
We hope this article not only made you miss them but also got a way to express those feelings through things, if not verbally. This Rakhi strengthens your bond with Kapaas Katha's amazing clothing collection and Katha of Jewel's vibrant statement jewellery pieces.