Dancing in Style: How Navratri Lehengas Reflect the Festival's Joyous Spirit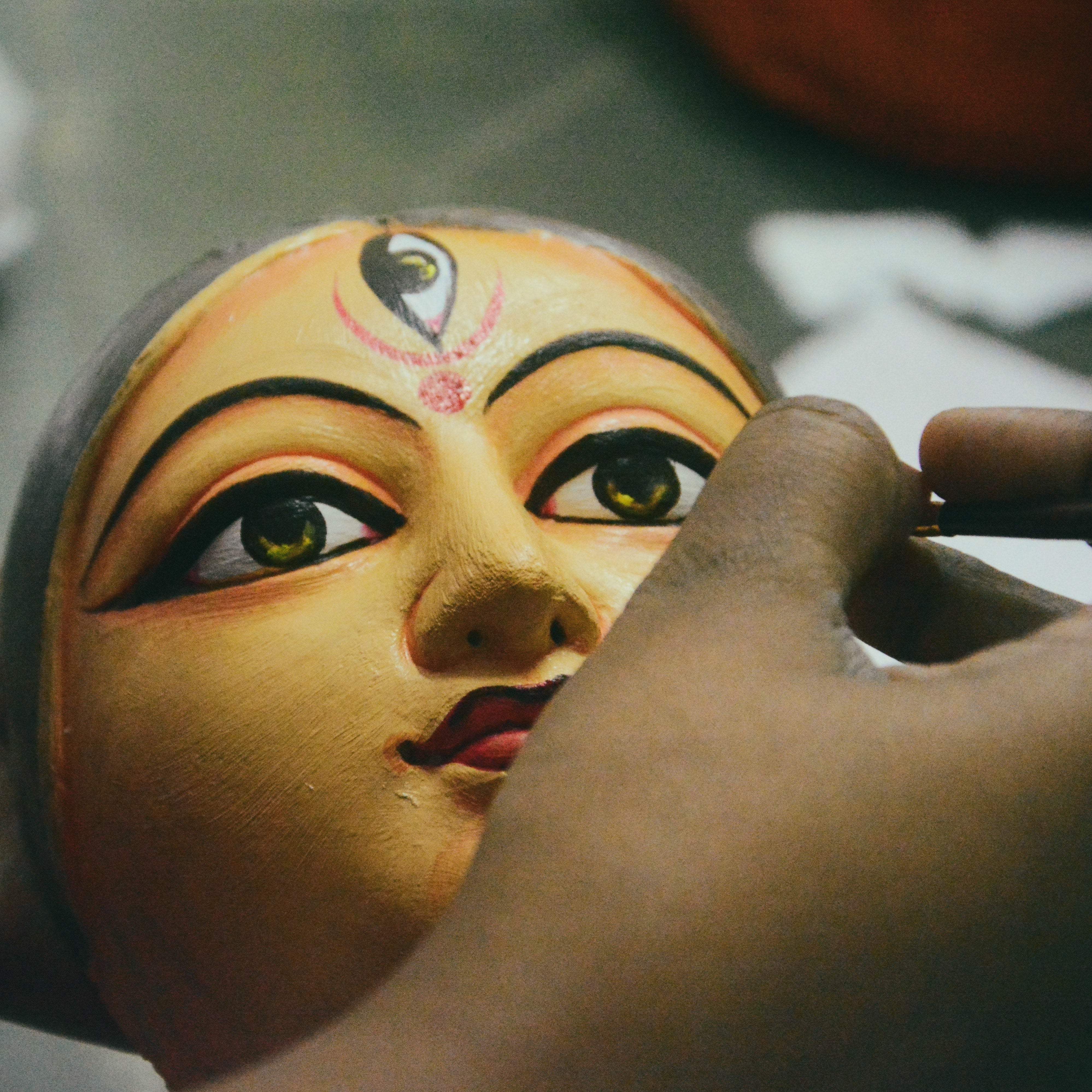 The favourite time of the year is around the corner, while we have just bid farewell to Lord Ganesha, it's to roll up our fashion sleeves and get ready for the upcoming festivals, like Dusherra and Diwali. But before that, we have 9 fantastic days of Navratri dedicated to celebrating the greatest fusion of all times, the fusion of spirituality and colourful energy. It's not only the celebration of the almighty but also a celebration of all the feminine energy present in the world through different variations of the Goddess Durga, it's an embankment of various selves to get over the evil. It's not just any regular celebration of god, but it's a celebration of life, having fun and getting your best self on the stage.
Dancing, especially garba, and dandiya is one of the core essences of Navratri, these Gujarati dance forms have become a global sensation over the past few years and can make even a non-dancer not stop dancing his heart out. No matter if you know how to do the garba or play dandiya, if you have the right outfit or rather the right lehenga choli you have already won half of it, by being in the festival's joyous spirit.


Navratri is also about showcasing your taste in fashion and how unique your personal style is, be it mixing the Western elements, being in trend or sticking to traditional, or putting the minimalist yet statement jewellery, everything narrates a version of yourself, and in this festival, of gets nine days to represent yourself, or your different moods through your choice of outfit, we have the best collection; So let us present you the ideas and the collection to have a blast this Navratri.

Traditional embroidered lehenga:
First and foremost, the old classic traditional embroidered lehengas, if you are looking to go fully traditional and experience the rich tapestry of Indian handloom and ethnicity, this is your best option to showcase it through your lehnga choli and also the dupatta. Kapaas Katha's Bandhani lehenga set can be your best companion for the day, the colours literally scream festivals, and all the joy they bring to us. The vibrant rani pink and red pure banarasi georgette must be one of your nine-day outfits, especially if you plan to go all traditional.

Navratri itself isn't just a mere festival or an occasion to get ready, it is a mixture of embracing our cultural history, and the celebration of Katha's through different forms of fashion, and so you must inculcate this storytelling through your fashion as well. Get the best twirl during garba this Navratri with our lehengas.

Go unique, go you:
The festivities of celebrating goddesses provide us a chance, a way to go beyond and be creative. When you sit and evaluate and visualise what you really want to wear and style during Navratri, it is different from any other outfit, because it makes you feel something spiritual while doing so. The freedom, to think what you want to, to wear what you want to, and showcase it fully.

One unique, comfy look is to go with an embroidered skirt with a top or jacket, as it not only defines you and your style but also what you preach, the freedom yet being ethnic and modest at the same time, you do not have to be cautious about your dupatta all the time and therefore you can enjoy the fullest. While pairing it with a jacket you can go with something hand-loomed, or embroidered jacket, and it won't be the ultimate fusion of modernity with the traditional charm of our Indian heritage.

Minimalist elegance:
Over the last few years, the trend of minimalist lightweight lehenga has taken over everybody, be it celebrities ditching heavy lehengas for their weddings or young generations moving for more pastels and whites, minimalist is the trend, and though it sounds like you haven't put many efforts in your outfit, it requires the utmost ones, you need to style your minimalist lehenga to make it all emerge as a great outfit.

The small elements like the jewellery choice, the footwear, and even the handbag; these things make the whole outfit when you choose to go for minimalistic lehengas during Navratri. The overall purpose of any minimalist outfit is to provide you comfort and radiate elegance and grace, which is the purpose of festivity as well.

Define yourself with jewellery:
To glam up any outfit be it an everyday office-going one, a dashing garba, or a dandiya outfit for Navratri, the perfect pieces of jewellery are a must. We always know a girl, who is defined by her choices of jewellery, it's really easy to be that girl though. You just need to have some outstanding statement pieces that won't steal your overall attention, but rather add up to it.

We understand it, is not such an easy deal, and it would be a hassle to do that research, let us make it easy with Kapaas Katha's Katha of Jewels, the jaw-dropping collection always makes you wonder about our Indian cultural heritage and how much-unrecognised talent is there to be found and appreciated, the craft would not only amaze you but also everyone around whom you will be. Let the sparkling amazement begin with every dance move of yours this Navratri.


Celebrate this season of the festival in comfort, with Kapaas Katha:
During any festive season, we all prioritise style, and fashion over anything but to be honest, comfort should be the priority even when you have to be the most fashionable self. You must choose the fabric of the outfit, especially the blouse that is breathable and allows you to move freely so that you can enjoy and give the best dance movement.

Keeping an eye on small details like the stitching, the threadwork, mirror work or any embroidery that won't harm you while you wear it will make it easy for you to fully indulge in the festive vibes. If you shop from Kapaas Katha, you don't have to think twice about these things, because with our traditional artisans, we monitor the making and confirm the comfortability of our customers. Make the wise decision so that you can freely focus on your dance rehearsals and sweets to have a blast this Navratri.

Written by-
Kiran Joshi