Ready to wear: The new season's styles you need to know: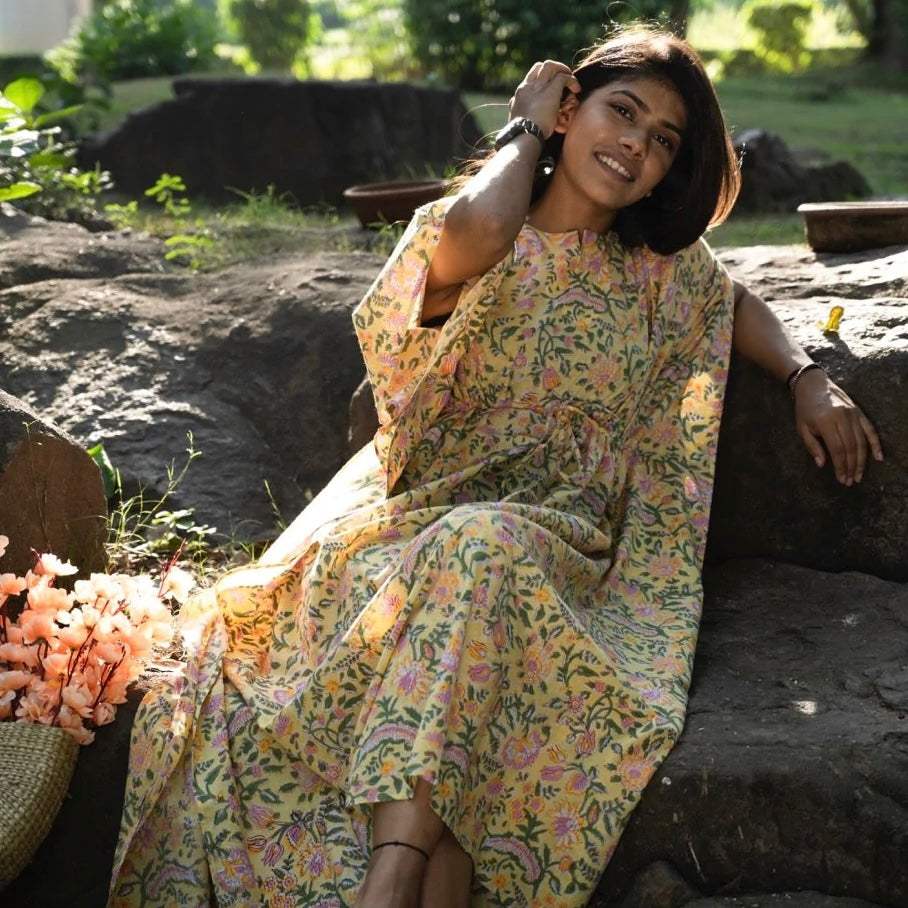 Ready to wear: The new season's styles you need to know: the latest fashion trends, you would never actually get familiar with the term," ready to wear" because most of the pieces of clothing we wear in our day-to-day life are ready to wear. So what it is, is it something only a certain set of people wear? Or is it something highly unaffordable trend in fashion?

Be with us till the very end of this blog, and we will clear all the bizarre that is around the very term," ready to wear".

What is ready to wear?
Well, technically "ready to wear" is a fashion term that solely defines how a particular piece of clothing is produced in a large quantity (mass-production) in standardised sizes from XXS To XXXL and so on. It is simply to differentiate between the ones that are designed and later sewn to the size of one particular person. Any ready-to-wear garment is sold in finished condition.

That's why, as we stated above, most of the clothing pieces you own are typically ready to wear- be it jackets, t-shirts, denim and even sweatshirts.

But hasn't it always been like this? Ever since we have known the culture of clothing we knew there has been a ready-to-wear option for everything. Well, no!

The history and the making of ready-to-wear collections have been quite rich and prominent. So let's dive deep into it and understand the importance of ready-to-wear clothing so we can cherish them even more.

A brief history of ready-to-wear:
Most of the clothing before the 1800s was mostly sewn by tailors according to the size of a particular person. The first ready-to-wear garment was actually produced due to mass military uniform production around 1812 by the US government. This idea for ready-to-wear clothing introduced through the war was a great success though.

But if we talk about fashion and clothing for women, it was a bit more complicated as they were supposed to dress in a fitted corsets, even tighter ones. They had to get necklines and sleeves altered separately.  ready to wear concept of clothing wasn't only sensible but also economical for most of them. By the end of the 1960s, this difference between ready-to-wear and haute couture (individually tailored clothes) was pretty visible and was also adopted by prominent fashion houses like Chanel, and Dior.

Ready-to-wear clothing is not only easy to carry but also time friendly. The process is automated and mass-produced and thus doesn't require any specific individual to measure and then sewn a piece of clothing. Though each brand does produce haute couture, despite the choice of the majority of consumers is ready-to-wear clothing.

Kapaas Katha - Ready to wear collection:
Kapaas Katha has come up with some trendy ( with a pinch of traditionalism) ready-to-wear garments. Well, the collection has everything from your cosy wearables to something you can flaunt yourself with.
Kaftans: Your go-to vacation outfit which you can also mix and match with different elements and make an office look has just been launched by Kapaas Katha. Well, our ready-to-wear collection has some beautiful kaftans available in all season's colours, which you cannot get over with. If clothing would narrate your mood somehow, these super comfy kaftans would be narrated as happiness and positivity.



Block-printed kurtas and tops: Till now, we have got immense love from our valuable customers for our block-printed sarees and dupattas and that's why we have introduced block-printed kurtas and tops as well. For the ones who simply find it pleasing to be in comfort and also look as if they have put in the high effort, this collection is just curated for them, keeping in mind each of their needs.



Dresses: You thought we don't have something for our western clothing lovers? We at Kapaas Katha are ready to go that extra mile to bring a wide smile to our customers, and that's why we have launched ready-to-wear dresses available in all standard sizes. This is the ideal dress collection which you have been craving for. It has those vibrant prints, perfect length, and flares and if paired up with fitted trousers can be converted into a set of two. It's all on you, what you want to make up with such trendy, multi-use pieces of clothing.


For your daily comfort: 

Well, we have kept your comfort in mind, and that's why we have included some comfy yet stylish daily wearables as well.
Boxer shorts: Uplift your daily wear game with quirkily designed boxer shorts of Kapaas Katha. These boxer shorts are of ideal length and are made with cotton, the fabric is soft and feels like your own skin, and the elastic is comfortable to spend all day in. You must definitely try these cute fitted boxer shorts.



Night suit sets: Kapaas Katha is all in to win your comfort with clothing without compromising on style. Well, the night suits are available in most of the most joyful colours. Often night suits are manufactured in those basic white, cream, and in black colours but with our vibrant coloured night suits, you can feel energetic even at the night and can complete your night skincare routine or the other things which you often miss being lethargicGrab this brand-new ready-to-wear collection of Kapaas Katha!



Bathrobes: Are you also done with those plain boring, heavy bathrobes, well it is finally the time to sign them off and welcome Kapaas Katha's quirky cotton waffle-printed bathrobes. Who doesn't love swimming? And after that tiring swimming session, we all want to wear something comfortable and cosy. The material and the design of these bathrobes are exactly designed for that. It is so comfortable and unique that you will be tired of receiving compliments and all the admiration possible.

Grab this brand-new ready-to-wear collection of Kapaas Katha!

Written by-
Kiran Joshi