5 must-have pieces for your kid's collection: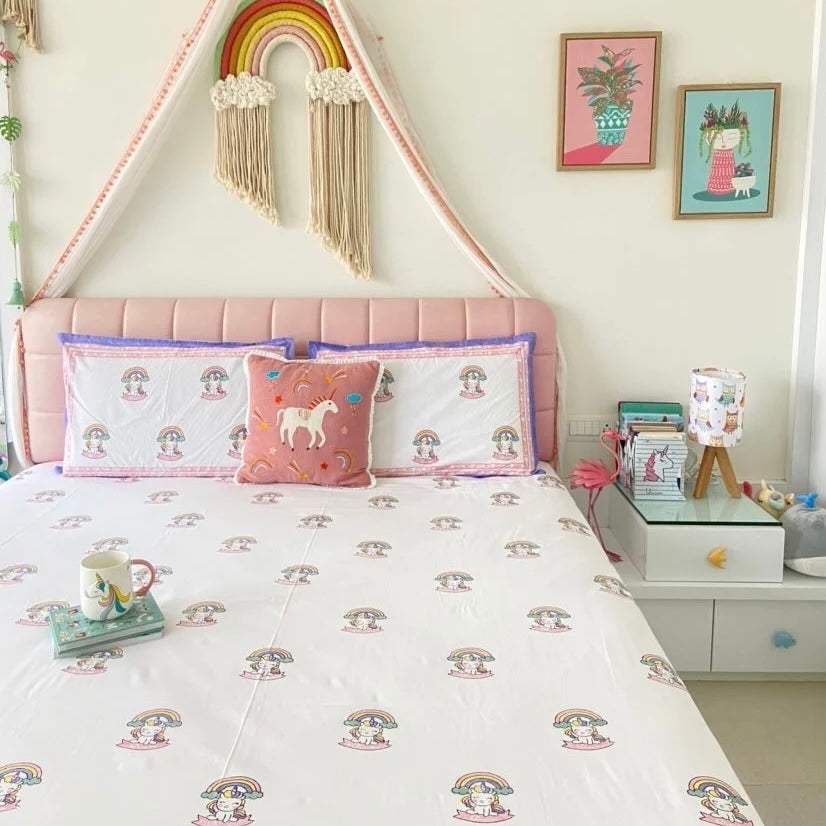 Building a home in which you along with your better half creates a family is an emotional yet once-in-a-lifetime experience. You want to accumulate your home with the best of the things. Be it shortlisting the sober wall colours or handcrafted decorative stuff. Things take a highway turn, once you have a kid. Becoming more observant and careful than ever is very natural. Habits like protecting your kids, from edgy table corners, and counting their breaths till they finally sleep peacefully develop prominently in no time. You hide all the possible things with which your kid can hurt themselves, yet after all these efforts, they are most likely to do something notorious.

But still, we can put our best efforts into preventing the kids, and their skin from all the harmful bacteria and managing their daily activities as much as possible. Your kids from the very initial stage of their upbringing require utmost care and attention. you have to keep an eye on Everything and anything– the tiniest detail that can go wrong. From bedsheets, and quilts to their toys; a considerate choice can make a large difference from the very beginning.

To take care of every bit of it, especially of the family you're bringing into existence, Kapaas Katha has launched a special kids collection under our Home and kids section, and the response has been really overwhelming, which made us work harder to provide better for all the parents and the kids out there.

Here are 5 must-have pieces for your kid's collection to lighten up your home with much positivity:
Kids and baby Dohar: The perfect sheet that feels like a blanket but isn't actually one. Kids Dohar by Kapaas Katha is part of one such collection. This special collection is filled with a sheet of mulmul or flannel and is absolutely ready to provide cosiness to your kids when you're not around them. To make them feel near you, with all the warmth of baby dohar. Kapaas Katha has made sure that your kids have the best and most comfortable covers out there, and with our Kids Dohar, we will serve you the same. Due to the premium quality and ultimate price, we have a high demand for them. Go, Wishlist them today.






Bedsheet/ Cot sheet: One of the main concerns of any parent or parents-to-be is that their kids often get rashes due to the hard clothing material of bedsheets because usually we don't pay too much attention and use the same bedsheet as we use for adults- this is where the problem begins. A baby's skin is soft and requires special care. Be it the products you apply on their skin or the clothes they wear. With our cotton hot air balloon, and rabbit elephant block print, each of 60*40 inches, your kids will be protected from all possible rashes, also the chances of peaceful sleep are high while sleeping in these cot sheets. Win-Win for both of you.



Towel: There is no doubt, you must be using specific products from a particular brand like soap, shampoo, and lotion for your kids but the aftercare of all this, is usually more critical and is often neglected by parents.

Yes! We are talking about the towels you use to wipe off everything.

The towels, which are available in the market are mass-produced in low quality and can cause rashes to the soft skin of kids very easily. Kapaas Katha's cotton block printed soft towel of 60*30 inches is the best one for your kids and even for yourself. Grab them today.




Kids Quilt/ Comforters: Quilts are one of the most versatile clothing pieces for any kid that could be comfy and also keep the kids warm at the same time. Well, quilts are made with layers of multiple soft clothes stitched together. It's all on you how you want to use the quilt, you can use it to cover your baby, the very obvious and the most doable option by everyone but at the same time you can use it as a carpet for your kids to crawl or just to lay down during the very initial month. These are definitely the ultimate soft quilt your kids would be craving.



Quilted pouch: If you're looking for a unique yet useful gift for anyone in your circle who is the parent-to-be, then a quilted pouch would be one of the best options out there. Usually, new parents are bombarded with tons of baby products, which may not be suitable for every baby out there. To avoid that, and outshine your gift as the handiest one, quilted pouches should be your go-to choice. It is best to carry all the essentials your kid would need.

Kapaas Katha's Home and Kid collection:
From our corner of heart to yours-
Kapaas Katha
's Home and Kids collection is something curated not just with the premium material but with all the love we have towards the very concept of family and the rollercoaster ride of emotions to build one of your own. Keeping this very thing in our mind, we have tried our best to use the exclusive material for your kids and family to have the best of us.
You can buy them for yourself, or your kids or you can simply gift them to your loved ones who are to be parents or already are. It will not only serve the purpose for their future but will also be considered the most thoughtful gesture ever.
Kapaas Katha awaits serving you with the best!
Written by:
Kiran Joshi