How can silver jewellery elevate your wardrobe?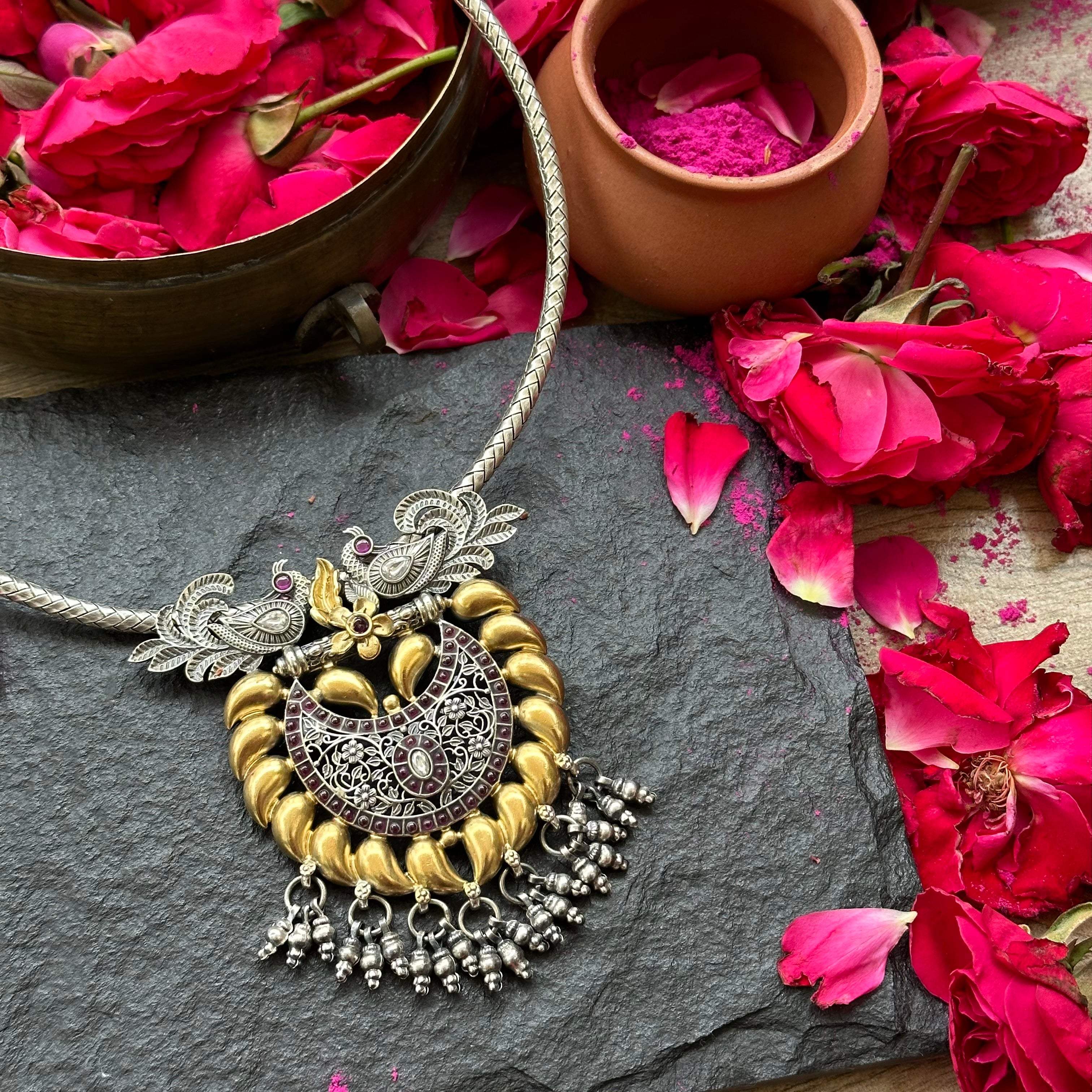 A piece of iconic, classic jewellery has always been one of the finest parts of the fashion industry. Earlier gold jewellery used to rule the mainstream jewellery industry. But now with people adapting more to the street, boho looks, the concentration is definitely tilted towards silver jewellery. Be it the mundane life doing the usual chores, or attending a once-in-a-lifetime function, silver jewellery is flaunted by everyone today. And if you still do not believe in having an excellent stock of silver jewellery, then this article will help you have your faith built up in them pretty soon, and that too very elegantly.
Silver jewellery must be a part of your wardrobe, as it goes with almost every piece of clothing, be it traditional, western or even indo western. You can pair them with any of the different types of clothes and they would still go just right to complete and ultimately enhance your whole look. You know how hard it has always been to find the perfect jewellery to match your whole outfit. Either the colour would be different or it just won't match up to create an astonishing yet sober look. Well, You don't have to think that much while playing with silver jewellery because it just goes with everything and therefore you have to have them in your wardrobe, to make your styling easy and classy.
Silver jewellery for every skin, dress, gender, and age:
Heavily designed detailed jewellery has always been a part of our Indian heritage. We adore, respect and cherish every bit of it. One of the precious gifts of the enriching culture of jewellery of India is silver pieces of jewellery. Though you see them in trend and worn by everyone nowadays, their history has been there for ages. Silver jewellery isn't just a super minimalistic alternative to heavy gold jewellery but also a statement piece in itself.
Silver jewellery has established its name as being so versatile in every way possible. Be it gender, skin colour, texture, or age, it suits everybody. It will compliment you just right no matter whether you have a dark tone or lighter skin, or which age group you belong to. Anybody can flaunt it and look effortlessly beautiful. Silver jewellery compliments each skin colour, as they are available in multiple shades themselves it goes perfectly with any skin colour. Silver pieces of jewellery are something that states gender neutrality and men are often seen adoring and flaunting them by mixing them with either their trendy baggy outfits or subtle traditional ones. No matter what, Silver jewellery surely has a sweet corner in everybody's heart, small or big.
You can pair silver jewellery with any basic look to make it look more enriching and precious. Be it formal or traditional it goes with everything, a simple kurti and heavy earrings with a bindi and you're good to slay every look of yours. Or be it formal pants, a basic shirt and small minimalistic silver earrings with a silver choker that elevates just every bit of your outfit. We bet you can imagine putting together all the outfits possible like this.

Katha of jewels; a place to fulfill all your obsessions over silver jewellery:
Well, as stated the richness and history of silver pieces of jewellery, are now appreciated and adopted by the new generation very positively. Mainly because of the versatility they offer. Well, at Katha of jewels the jewellery collection of Kapaaskatha, we have handpicked and shortlisted a few of the best necklaces, hand accessories and earrings for you.
The statement silver necklace truly is enough in itself, the sheer detailed design, The heavy work of each artisan speaks boldly in each pair of our collection. You must get your hands on them, as they are selling out really fast.
How much talk about earrings is enough? Because it really never is. And it's not just about the talk, even the collection too. Even after stacking up the gazillion pairs of earrings, you always want more, and why not? They are the perfect little accessories to warm up each of your daily sober outfits. Katha of jewels has a vibrant collection- From tiny jhumkas to huge statement pieces, the collection has it all to be honest. Checking out the prettiest earrings collection is a must recommendation from us, and you won't regret it for sure.
Bracelets and kadha are mainstream accessories nowadays. Apparently, everyone does want to go minimal yet with something ethnic. Accessories that are curated with details but are also extensively minimal at the same time are definitely hard to find, but not when you are at Katha of Jewels. Our new bold handcraft cuffs definitely elevate each of your outfits and you must get ready to receive tons of compliments on them.
Silver jewellery isn't something that you stack up according to various outfits, it's just like that basic t-shirt, or pants that can go with some other fancy tops to complete the whole outfit. Silver jewellery is that kind of essential for you, and hence the main characteristics of them elevating your whole wardrobe altogether. Each penny that goes for getting your favourite accessory is a direct investment in batching up the essentials which can go with almost everything you own, and can create a different vibe for the whole outfit altogether. Silver jewellery does go rightly with bold colours like red, black, and blue and the hues, and shades of the mask well. So, don't forget to pair a handcrafted cuff the next time you wear that red shiny dress.


Katha of Jewels, through you: It might be just another pair of silver jewellery for people, but for us, it has and will always be the story of jewels, how it has evolved over the years, and when a keen appreciator like you wants to have it, we believe that we've had done some justice to pass that story along.