KapaasKatha, Our story: The fabric of our lives: The story of kapaaskatha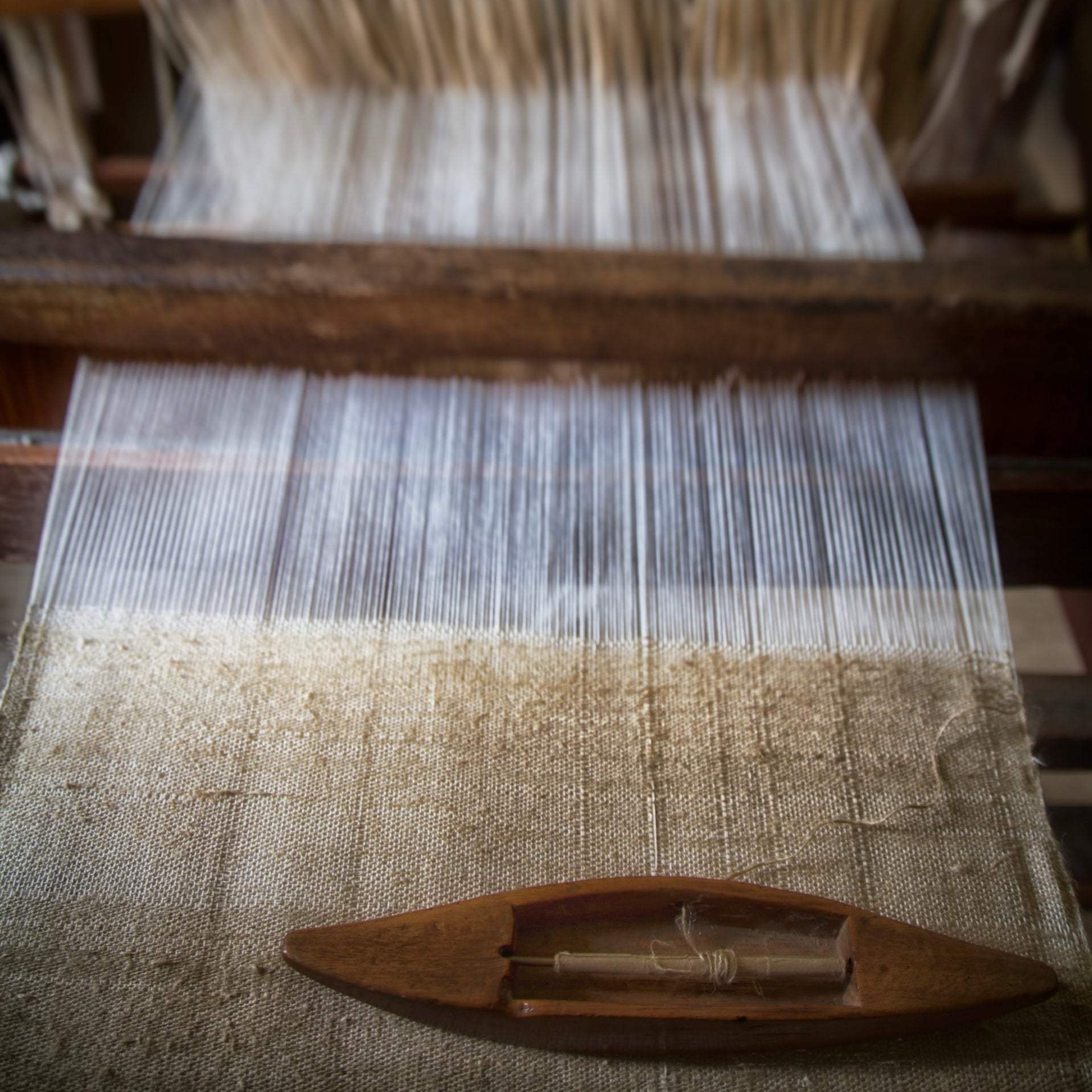 KapaasKatha, Our story:
The fabric of our lives: The story of kapaaskatha
Every dish, every place, everything has its own story, which makes it unique and remarkable. What better way would be to define Kapaas ki Katha through Kapaaskatha as a fabric of our lives, a piece of our heart, curated with the hard work of native artisans. It's a medium for us to fulfil our desires of making Indian traditional clothing always in trend, and for you to narrate tons of stories wearing them. 
Kapaaskatha is an approach to regain the value of traditional clothing by three strong, vision-oriented sisters. History has been the witness of magic created when women get together. Kapaaskatha is one type of magic itself! From empowering, providing employment opportunities to the artisans to fulfilling a dream of someone in foreign land wanting to wear an actual bandhani saree, hand-loomed specifically from the native ones, kapaaskatha is literally a dream come true in so many aspects. 
We learn and replicate from our surroundings. One of the main fibres of our fabrics is Cotton. It can be woven and dyed differently. Manageable, breathable and easy to carry, basically Cotton is the best antidote to Indian summer. Just like cotton, family soothes us and is strong. Kapaas Katha itself is a story of what a great, uplifting family can do to someone. 
Initially, kapaaskatha started as a medium to give some amusement to one of the sisters out of the three and begin something creative. But when they got into research, they realised the value of Indian traditional clothes, and how they are going extinct, by not being able to reach their customers directly. Then and there was born Kapaaskatha. The story of threads, Bhavna, Shikha, Divya- threads of kapaaskatha and the threads put passionately in each of the clothing pieces by our beautiful artisans, and their skills. 
Kapaaskatha is there to continue the journey of craftsmanship and Indian weavers. In the times of fast fashion when trends don't even last for one week, or sometimes even for 24 hours, we want to curate something long-lasting, one of a kind. That doesn't fade away in less than 24 hours or with an Instagram post. But something that passes on from generation to generation. From grandmothers to granddaughters, and so on. A traditional kalamkari saree means, "drawing with a pen". Both the fabric and our story, things that connect us with our customer- "a pen". So, for us, a piece of clothing that takes 23 steps just to be formed isn't just a piece of clothing at the end of the day. This is one of the many fabrics we use to make sarees. It's a piece of heart, and thus needs someone who would treat it equally. 
Kapaaskatha is indeed the fabric of our lives. A fabric, be it bandhani, handloom cotton saree or any other to wear flawlessly, with a wide smile. Fabric, that taught us to empower strength from our non-stoppable artisans. Fabric, that connects family. And therefore, kapaaskatha is a lot more than just a fabric to us. 
Written by-
Kiran Joshi